Biden's clean energy infrastructure plan draws interest of lobbyists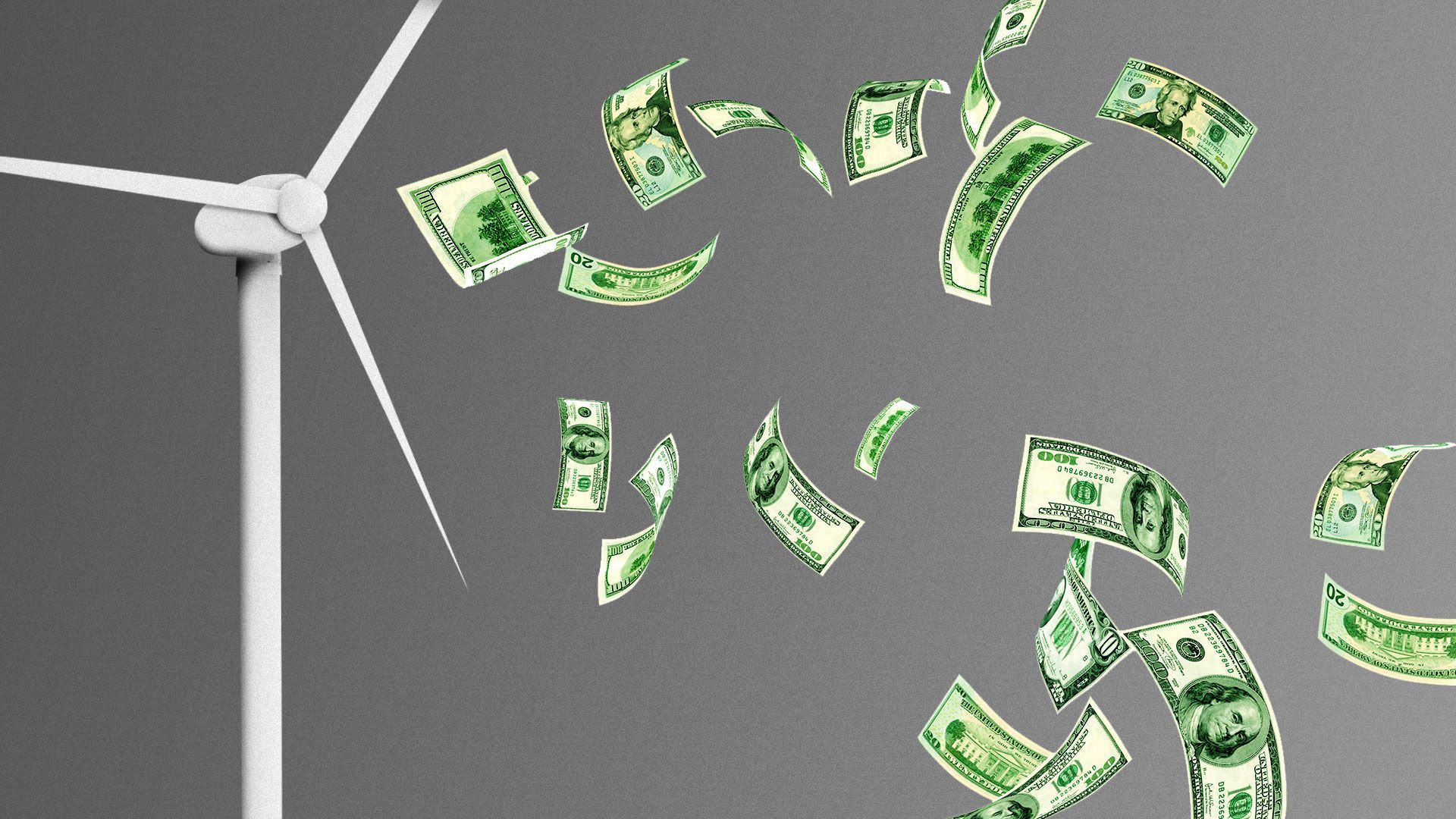 President Biden's attempt to steer huge energy infrastructure plans through Congress and his wide-ranging executive agenda are together creating intense lobbying and advocacy efforts to shape the policies.
Why it matters: The new proposal for an energy infrastructure package is vastly larger than the roughly $90 billion for clean energy in the 2009 stimulus, and the constellation of interests in play is huge.
Driving the news: Fresh signs are everywhere of efforts to influence the unprecedented infrastructure plan, as well as Biden's executive agenda.
They range from a burst of K Street lobbying hires by energy interests to new public advocacy campaigns and more.
Here's just a few snapshots...
What we're watching: One thing is pressure from the left on Biden and lawmakers for an even larger package.
The umbrella Green New Deal Network is launching a series of efforts today — including billboards in Pittsburgh ahead of Biden's speech — and in coming weeks in support of the "THRIVE" agenda.
It's a $10 trillion, 10-year proposal from progressive Democrats. HuffPost has more.
Go deeper