Biden calls for massive climate and transit package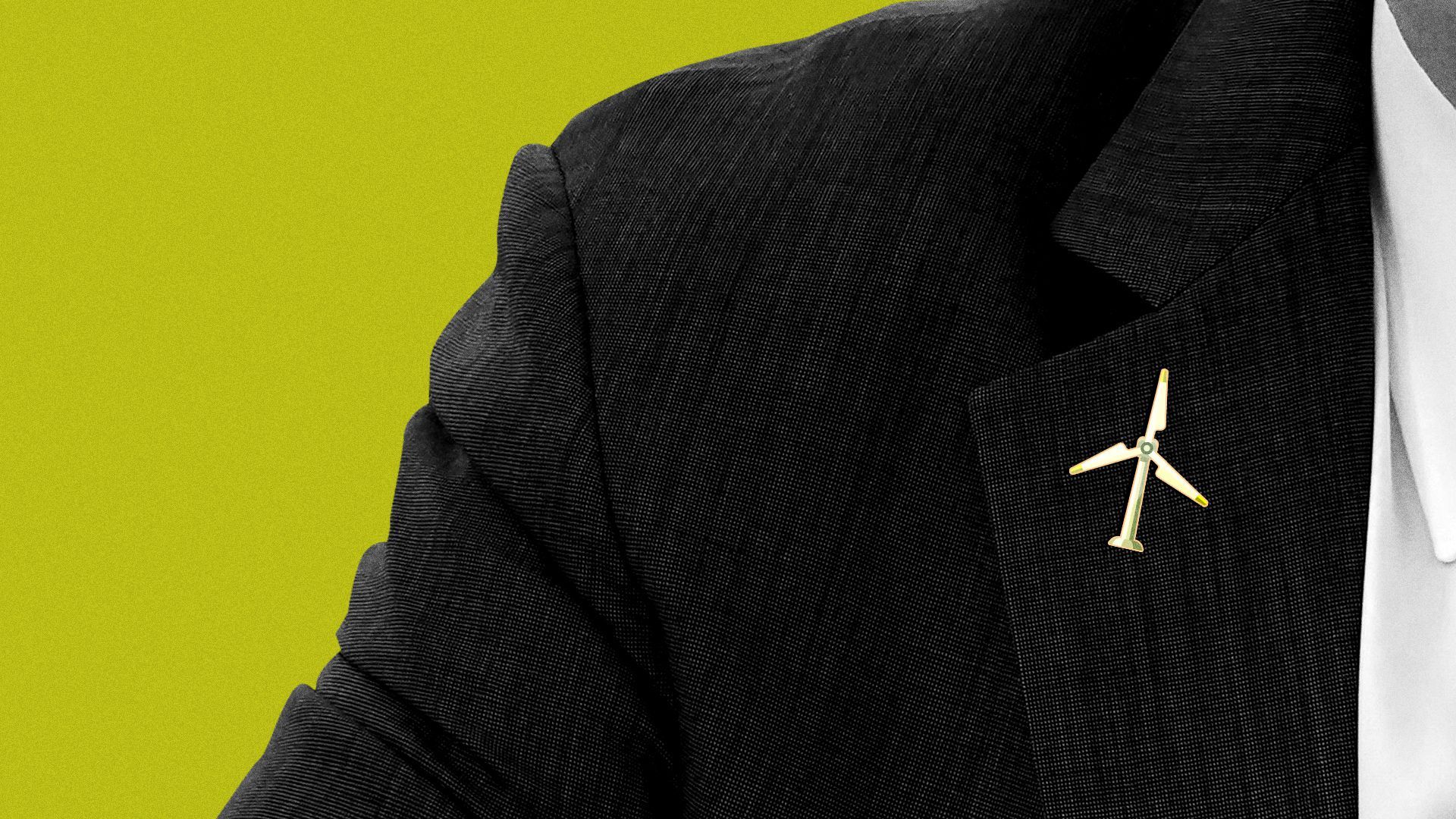 President Biden is asking Congress to approve hundreds of billions of dollars to remake transit, overhaul power grids and expand clean energy in a sweeping plan the White House says will fight climate change while outcompeting China.
Why it matters: The plan, if enacted, would be the most far-reaching federal investment to date in programs that would help curb greenhouse gas emissions. But it faces serious challenges in the closely divided Congress.
It signals Biden's high priority on fighting global warming while addressing racial and economic inequality.
How it works: Highlights of the transit, energy and climate parts of the broader "American Jobs" proposal include, per a 25-page White House summary:
$621 billion over eight years for transportation-related programs. The goal is to remake roads and bridges in ways the White House says would save fuel and curb emissions. This includes steering $85 billion to bolster mass transit and $174 billion to "win" the electric vehicle market.
Those provisions aim to build 500,000 electric vehicle charging stations by 2030, expand consumer tax incentives to purchase EVs, create a rebate program, and fund electrification of school bus and federal fleets.
$100 billion worth of investments over eight years for the electricity sector and other energy programs.
Those efforts include new tax credits to build high-voltage transmission lines; extended tax credits that can be quickly monetized for renewable power and carbon capture projects; clean energy block grants; and billions of dollars for plugging abandoned oil-and-gas wells and cleaning abandoned mines.
Elsewhere, it seeks to spend $180 billion to expand climate-related research and demonstration projects; launch a suite of efforts to expand manufacturing of climate-friendly tech; and invest in other research into advanced technologies.
It also seeks to invest another $213 billion to "produce, preserve, and retrofit more than two million affordable and sustainable places to live."
Reality check: The price tag and some of the policy proposals will likely both face resistance in Congress and among other stakeholders.
Republicans are likely to be wary of so much new spending as well as the changes to the tax code the administration is proposing to pay for it, while some climate activists are pressing for an even larger package.
And some provisions could be difficult to move through the filibuster-proof budget reconciliation process.
That includes a proposed "Energy Efficiency and Clean Electricity Standard" to help with Biden's goal of achieving 100% zero-carbon power by 2035, which could be interpreted as a policy mandate rather than a change that affects revenues or spending.
Quick take: The massive plan appears designed to breathe life into priorities Biden campaigned on while also, in some cases, appealing to GOP lawmakers. A few measures that caught our eye ...
The plan targets 40% of the climate and "clean infrastructure" investments to disadvantaged communities at a time when environmental justice — that is, tackling the disproportionate burden pollution causes for communities of color and low-income people — is a White House priority.
It signals support for a wide range of energy technologies, including sources that GOP lawmakers often emphasize, like carbon capture and advanced nuclear power efforts.
Biden is also casting the proposal as a major jobs program, and the White House summary mentions union labor — a key Democratic constituency — repeatedly.
The White House pitch for advancing U.S. clean tech sector is crafted as a way to help compete against China.
"The President's plan will unify and mobilize the country to meet the great challenges of our time: the climate crisis and the ambitions of an autocratic China," the White House summary notes.
Go deeper