Journalists allowed in Texas border facility reveal overcrowded conditions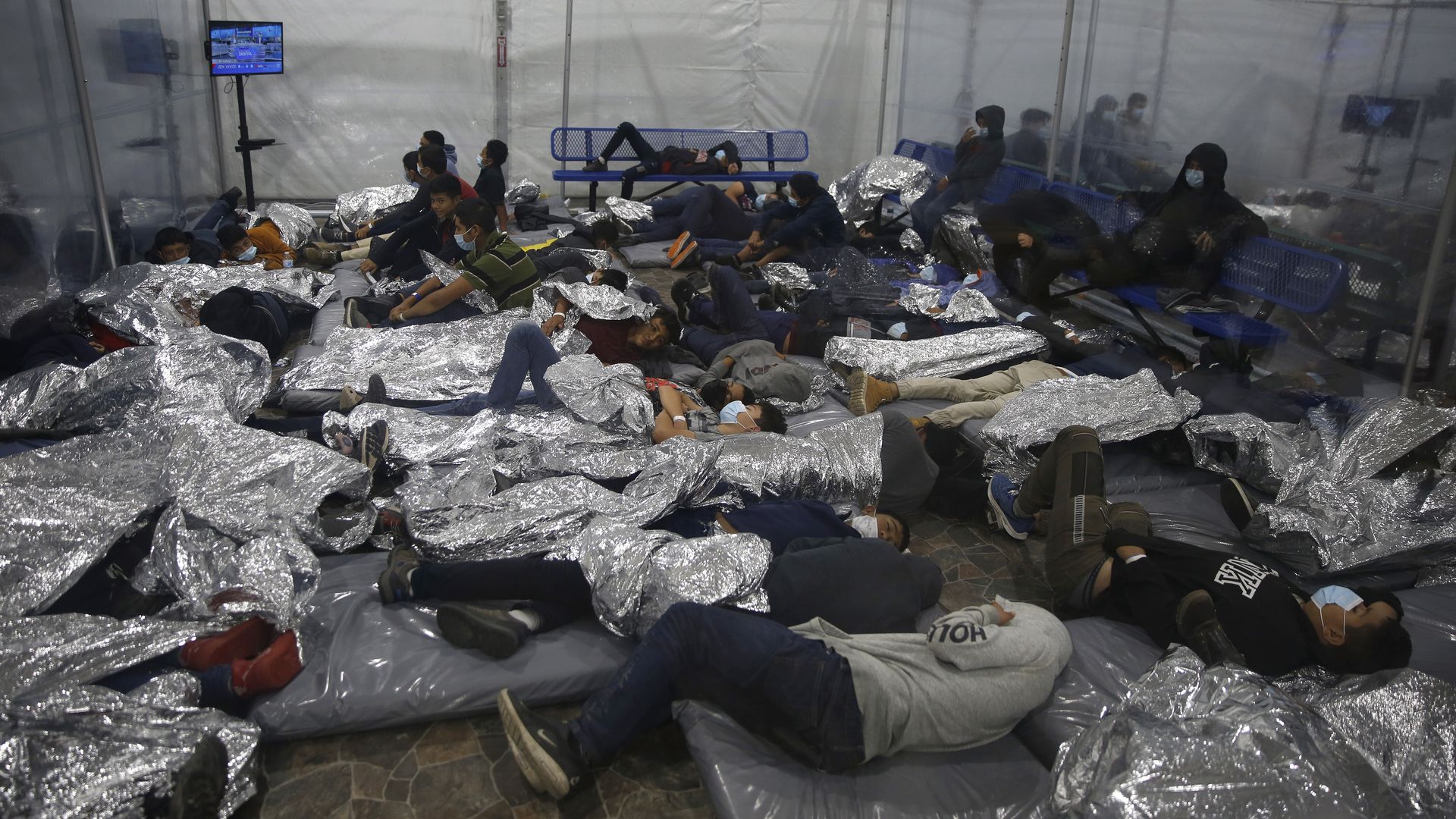 The U.S. Customs and Border Protection agency on Tuesday allowed journalists inside its main border detention facility in Donna, Texas, which contained over 4,100 children and families, AP reports.
Why it matters: AP reporters said that the facility has a capacity for 250 people, but more than 4,000 people are being housed inside. Children are being put in 3,200 square feet pods , some that currently hold over 500 children.
Oscar Escamilla, acting executive officer of the Border Patrol's Rio Grande Valley sector, told AP that more than 2,000 children have been residing in the Donna facility for over three days. There are children that have been in there for 20 days.
The Biden administration expects that the number of children crossing the border could increase from more than 16,000 in March to up to 26,000 in September.
Details: Children are given health checks and lice inspections as they get processed. Some are checked for scabies, fever and other conditions, per AP.
While the Donna facility remains overcrowded, no one is tested for coronavirus unless they show symptoms.

The overall virus positivity rate is about 14%, Escamilla told reporters. He believes that more children will become infected due to the packed conditions.

Children are asked if they are suicidal and their shoelaces are removed to prevent potential injury.
Children receive notices to appear before an immigration court and border patrol agents ask them if they have contacts within the U.S., the children are then allowed to speak with them over the phone.
The younger children are put in a "tender-age" section, which has a large play pen with mats on the floor intended for sleeping.
The bottom line: "Facilities are at capacity under coronavirus protocols, and the Rio Grande Valley sector — which includes Donna — has far exceeded even its non-pandemic limits," Axios' Stef Kight writes.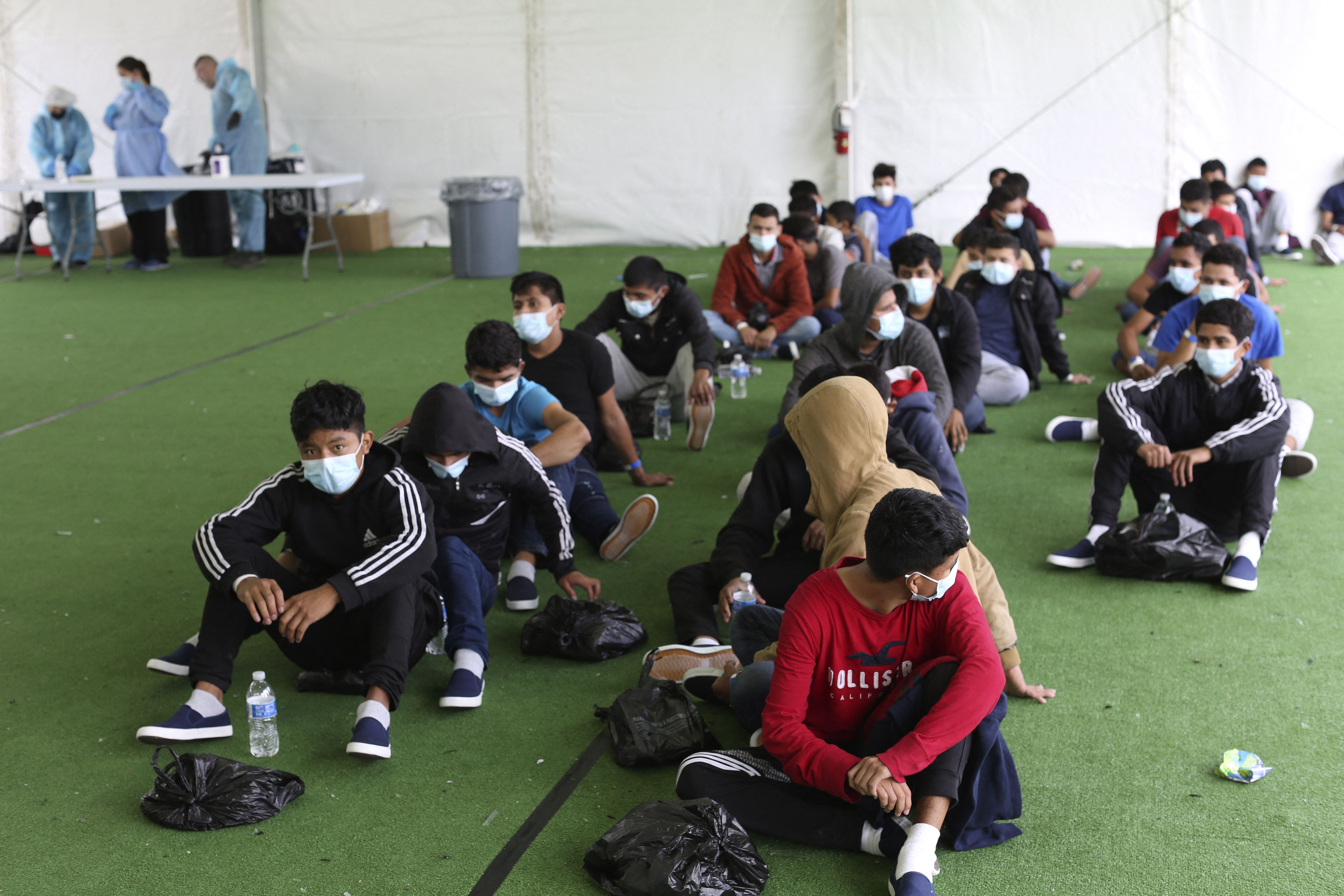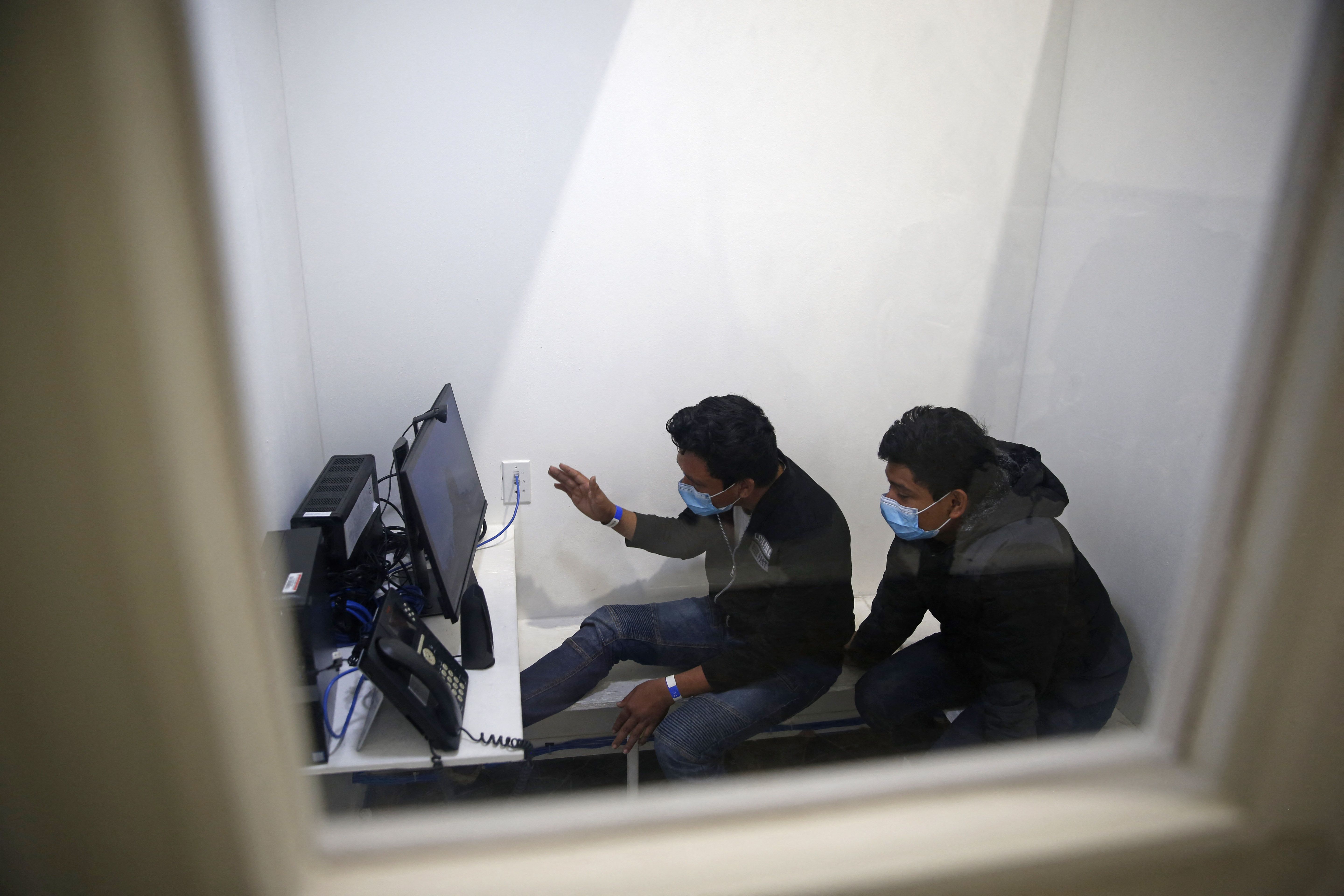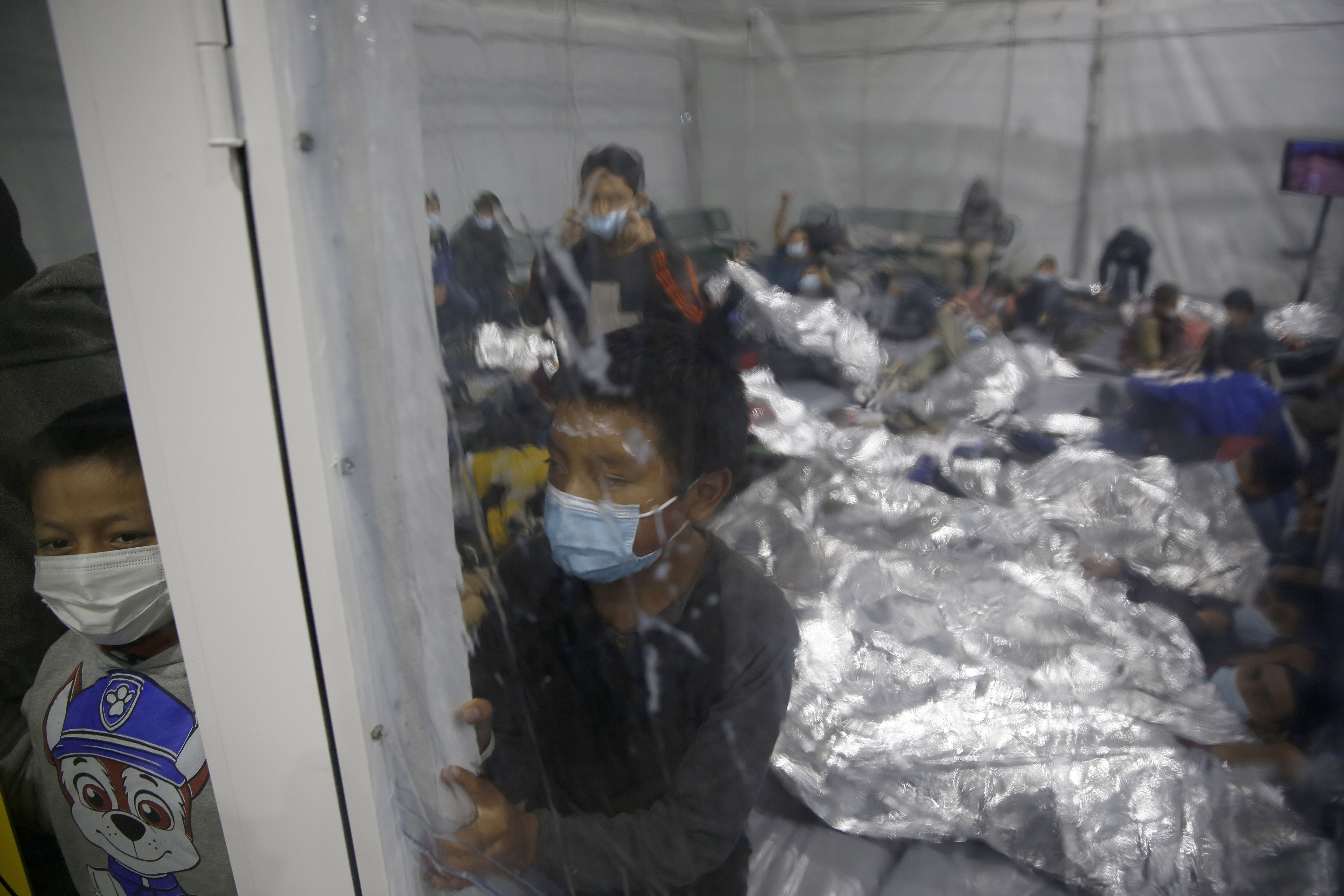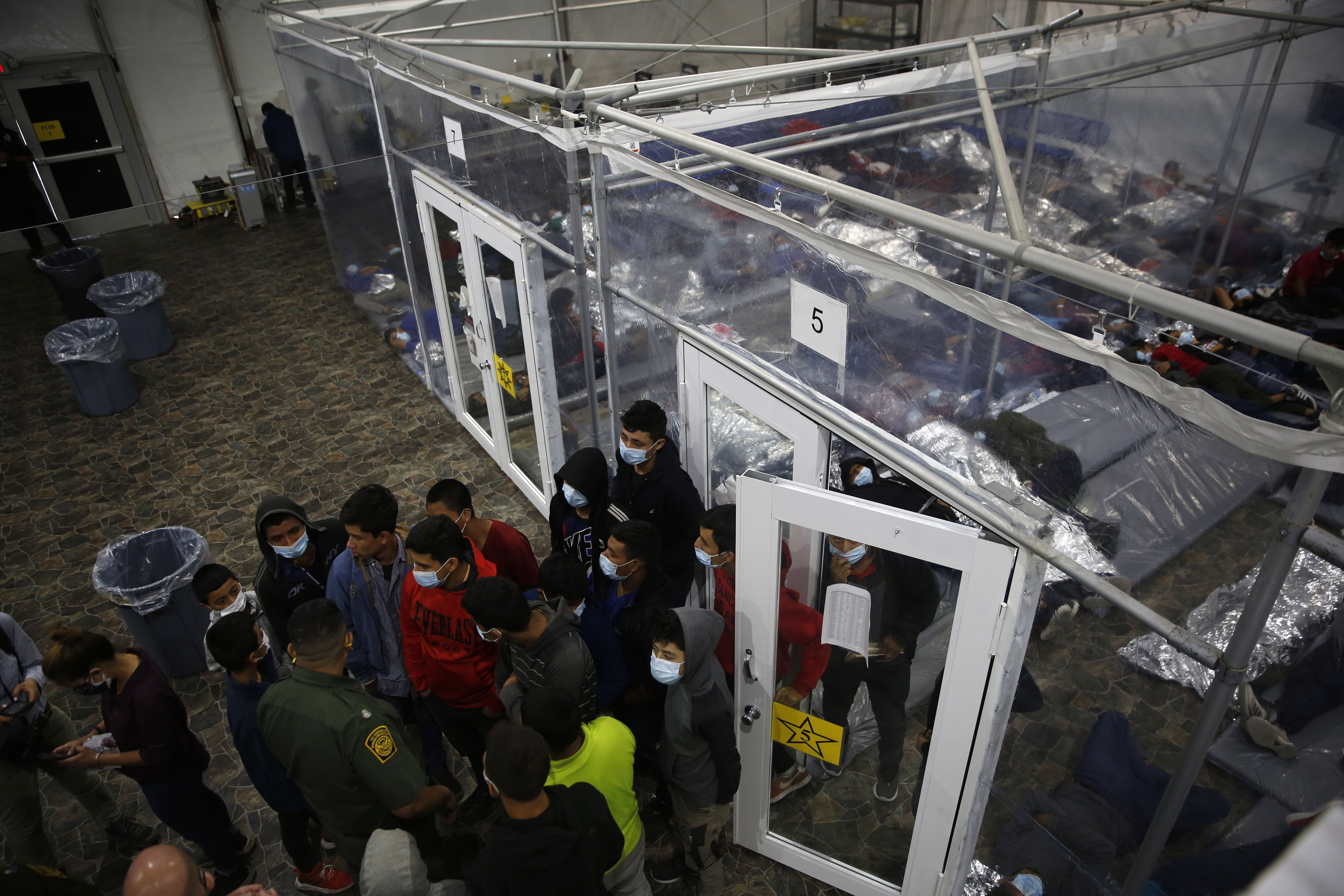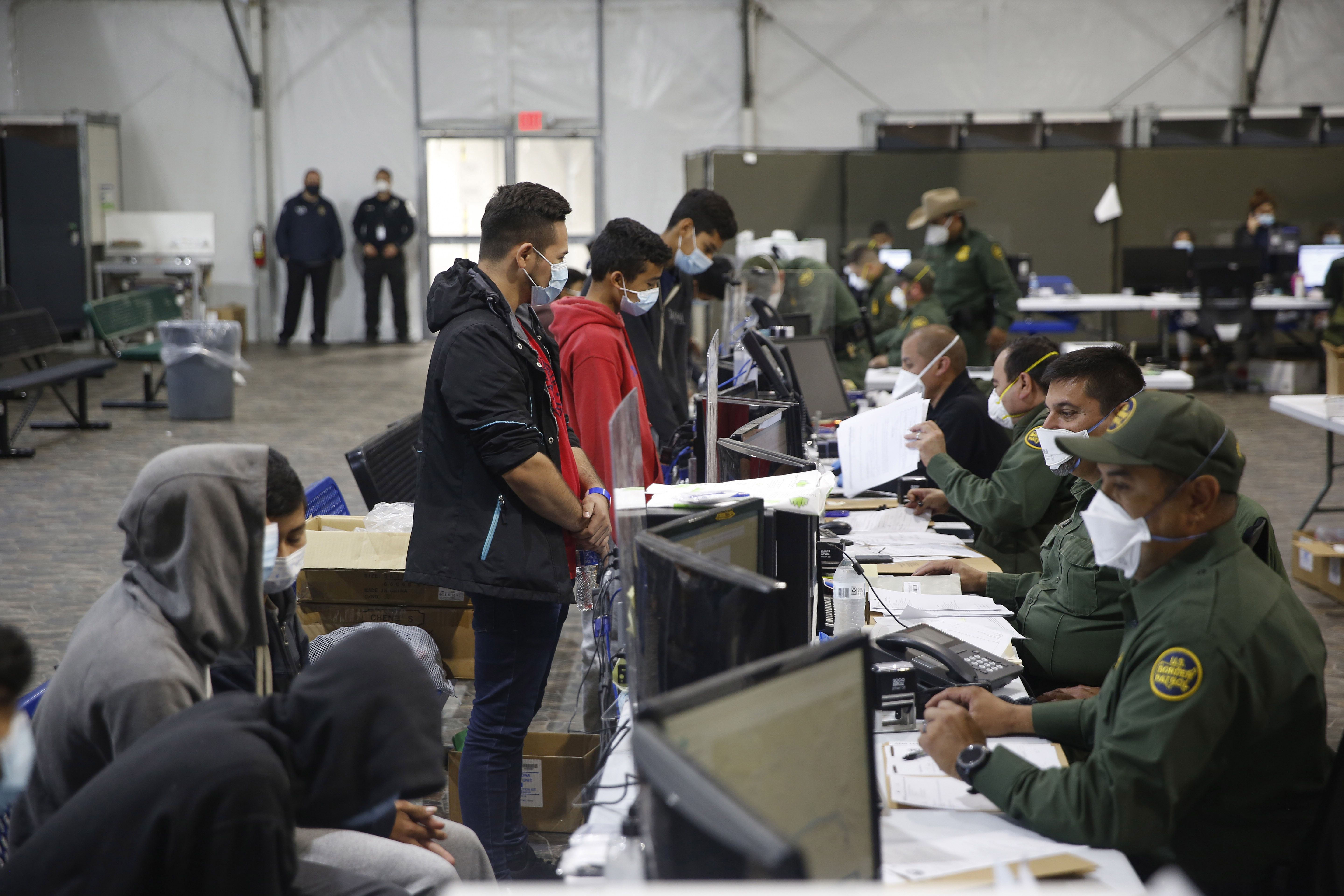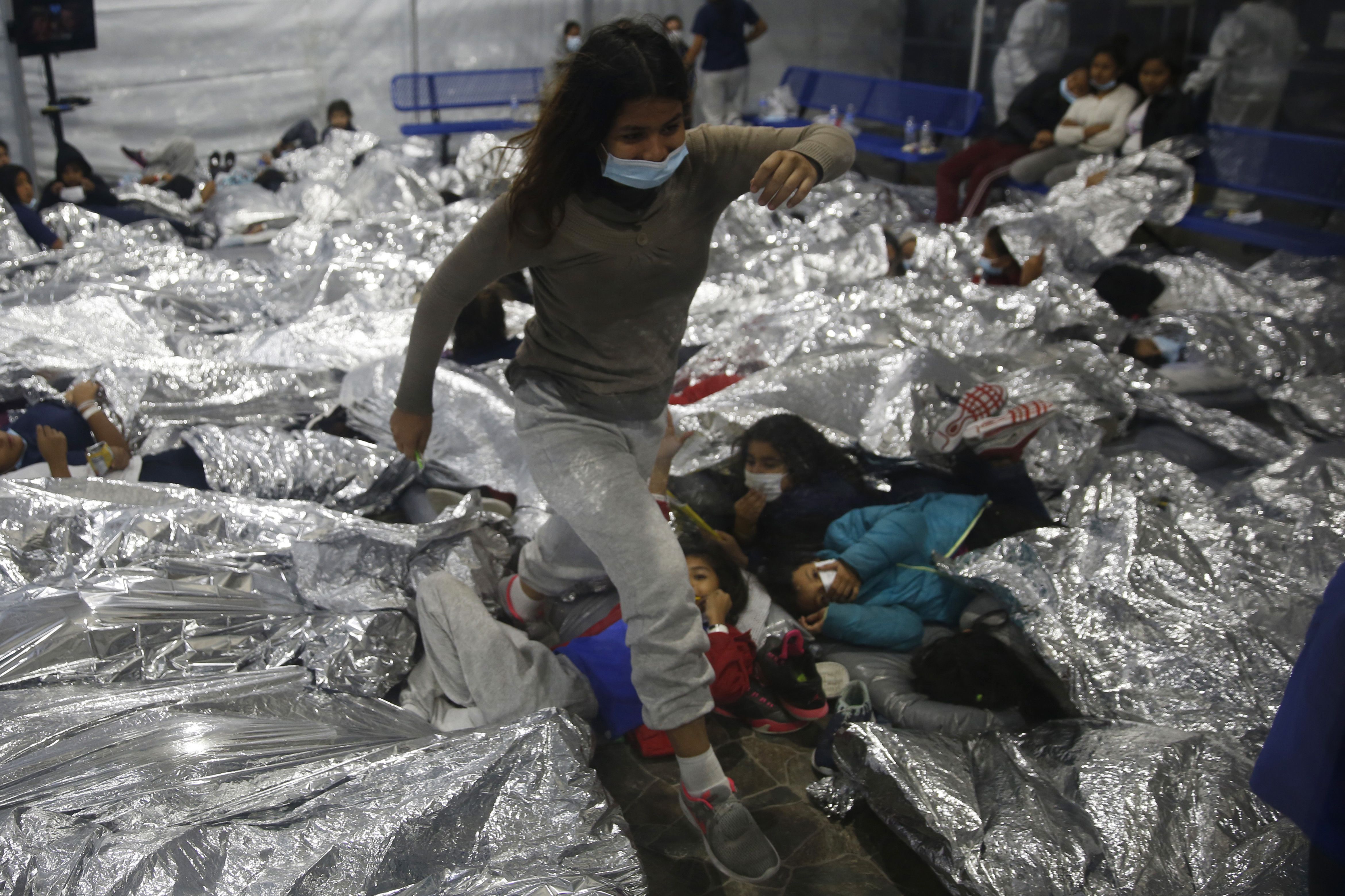 Go deeper