Luján: Diversifying New Mexico's economy will bring in more "homegrown" opportunities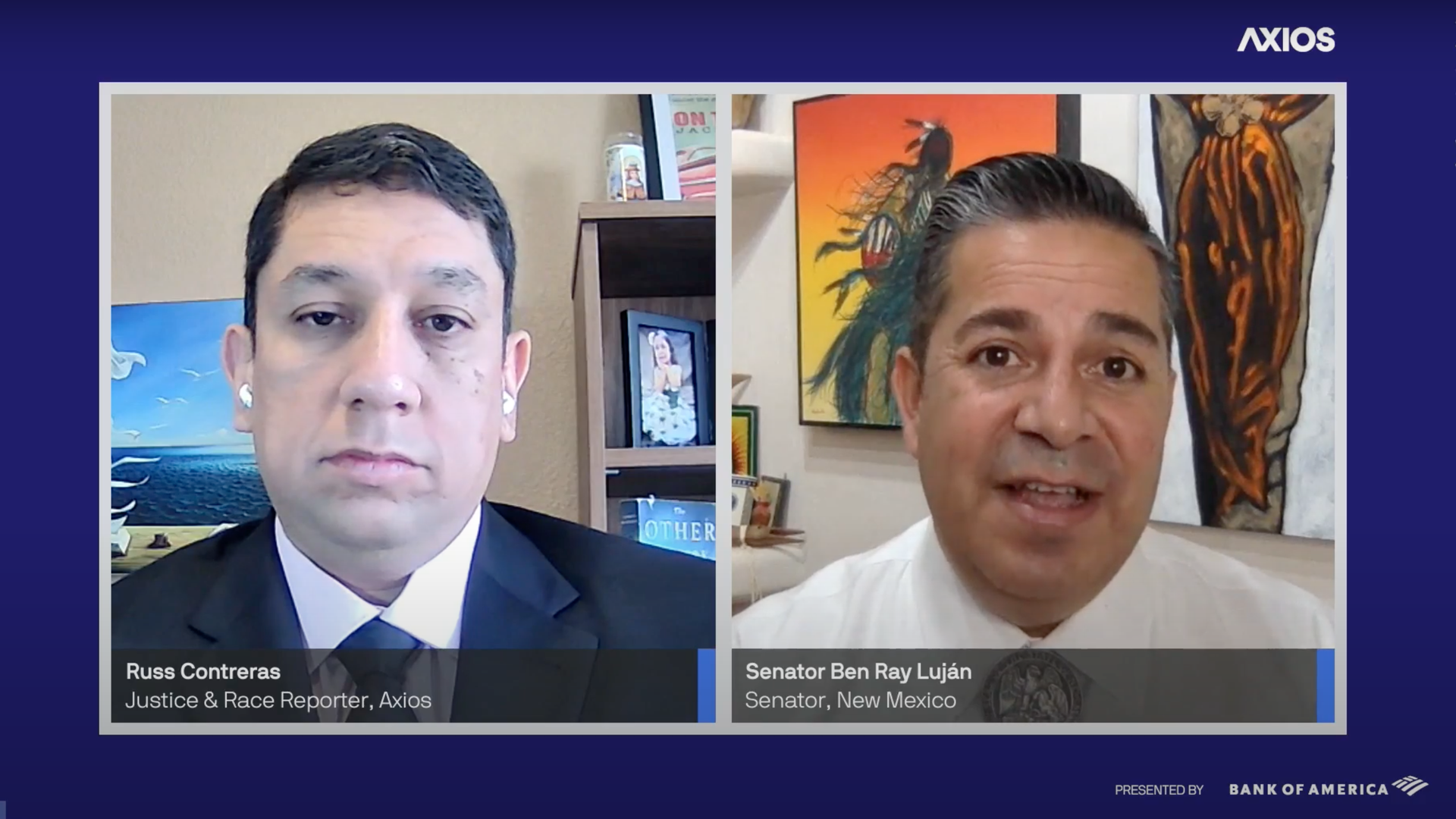 New Mexico Sen. Ben Ray Luján (D) said at an Axios event Tuesday that diversifying New Mexico's economy will create "homegrown" opportunities, providing a different type of job security for workers who rely on oil and gas industries.
Why it matters: Politicians have sparred over environmental justice and its impact on workers in the oil and gas industries. But even major oil and gas producers across the U.S. are making changes now, Luján said, which means New Mexico needs to move fast about planning for the future.
What he's saying: "There's not a person I've spoken to in New Mexico that doesn't agree that we have to diversify our economy," he told Axios' Russ Contreras when asked how he can ensure that Hispanic workers aren't left behind in the move toward environmental justice.
"It pertains to the future and being innovative, not just with diversifying our economy, but diversifying how we're going to generate power, how we're going to move people, how we're going to provide electricity and connectivity to homes," he said.
"We need to be smart about our planning in New Mexico because if we don't, these other changes by the majors with the oil and gas and also the big auto manufacturers — it's going to leave New Mexico behind and hurt us in the long run," he added.
"And I believe manufacturing and getting into supply chains with Fortune 500 entities is going to be one of those paths forward."
The big picture: New Mexico recently instituted new rules to address methane leaks.
"Those are job opportunities right on the horizon, coupled with manufacturing," Luján noted. "I know we can get there and especially once we connect New Mexico, it'll only attract more opportunities to our state, including those that will be homegrown."
Watch the full event here.
Go deeper