Global education gap to grow due to uneven recovery and vaccine access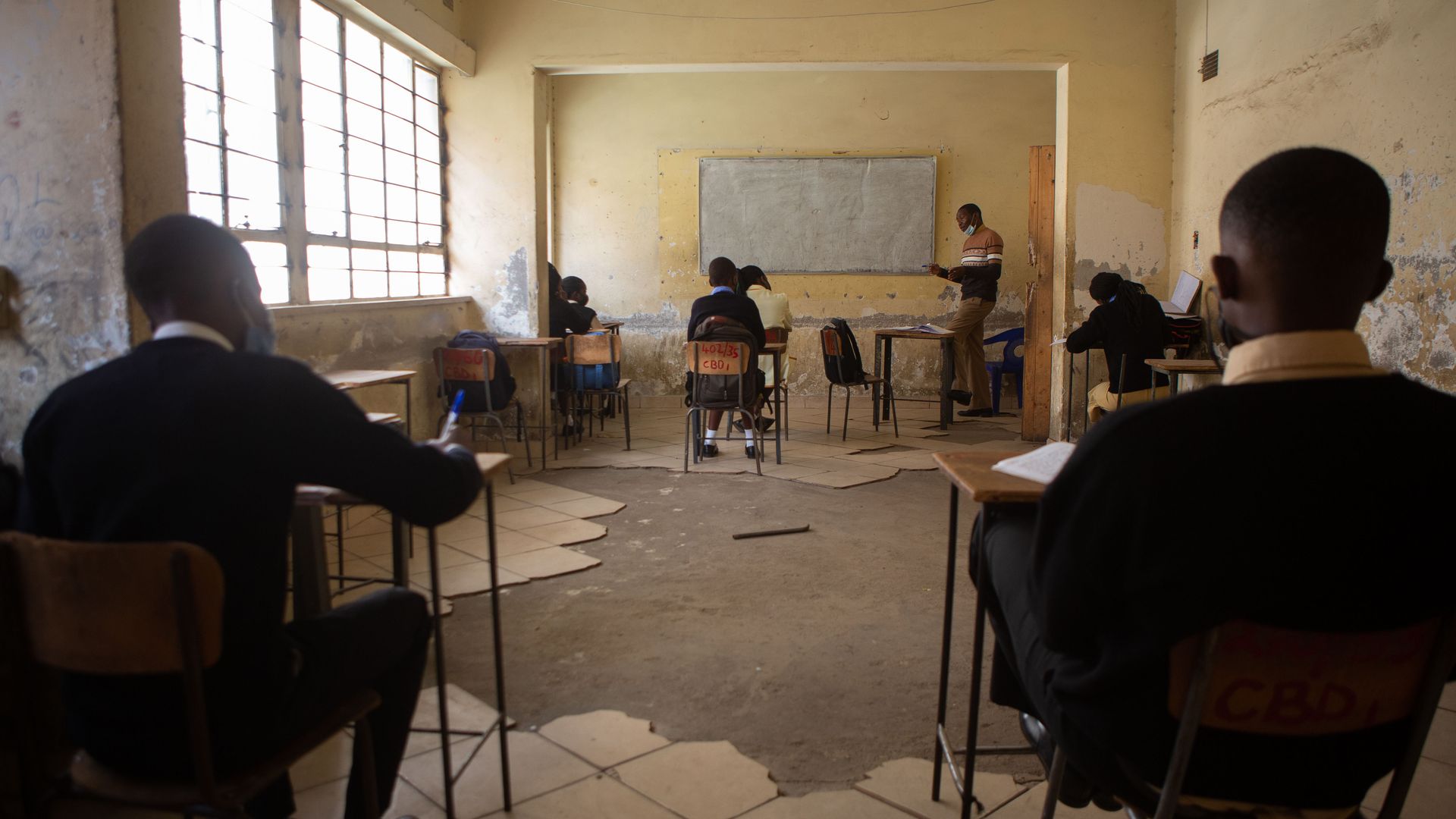 Schools in the U.S. and Europe should be approaching some version of "normal" by this fall, but the outlook is much different in poor countries, says Alice Albright, CEO of the Global Partnership for Education, which has been helping lower-income countries improve remote education or more safely reopen schools.
The big picture: Many poor countries face a much longer road to recovery, both in terms of public health and public finances. Education budgets will be stretched, and the line for vaccines could snake back to 2023.
"What we're going to see is a big divide," Albright says. "The industrialized world will get back into place both economically and education-wise. The developing world is going to take a lot longer."
Flashback: At the peak last spring, 1.6 billion kids were out of school.
The state of play: Some countries have resumed in-person learning, some still haven't, and others have shifted back and forth throughout the pandemic, Albright says. Millions of kids haven't had much schooling at all for nearly a year.
In countries like Sierra Leone, where internet access is more scarce, educational content has been shared over TV and radio, Albright says.
In others, some children have been able to join remote classes online, while others who can't have slipped through the cracks.
Girls have been hit hardest by the school closures. Globally, 20 million to 24 million won't ever return to school, GPE estimates, because they've married, become pregnant or simply won't be able to afford it.
What to watch: With vaccination rates still hovering just above zero in sub-Saharan Africa, the public health debate around opening schools might not change much even for the next year or beyond.
"What you're going to see is divergence: rich countries coming back, poor countries still struggling," Albright says.
Go deeper