Cherry blossoms' earliest peak in 1,200 years linked to climate change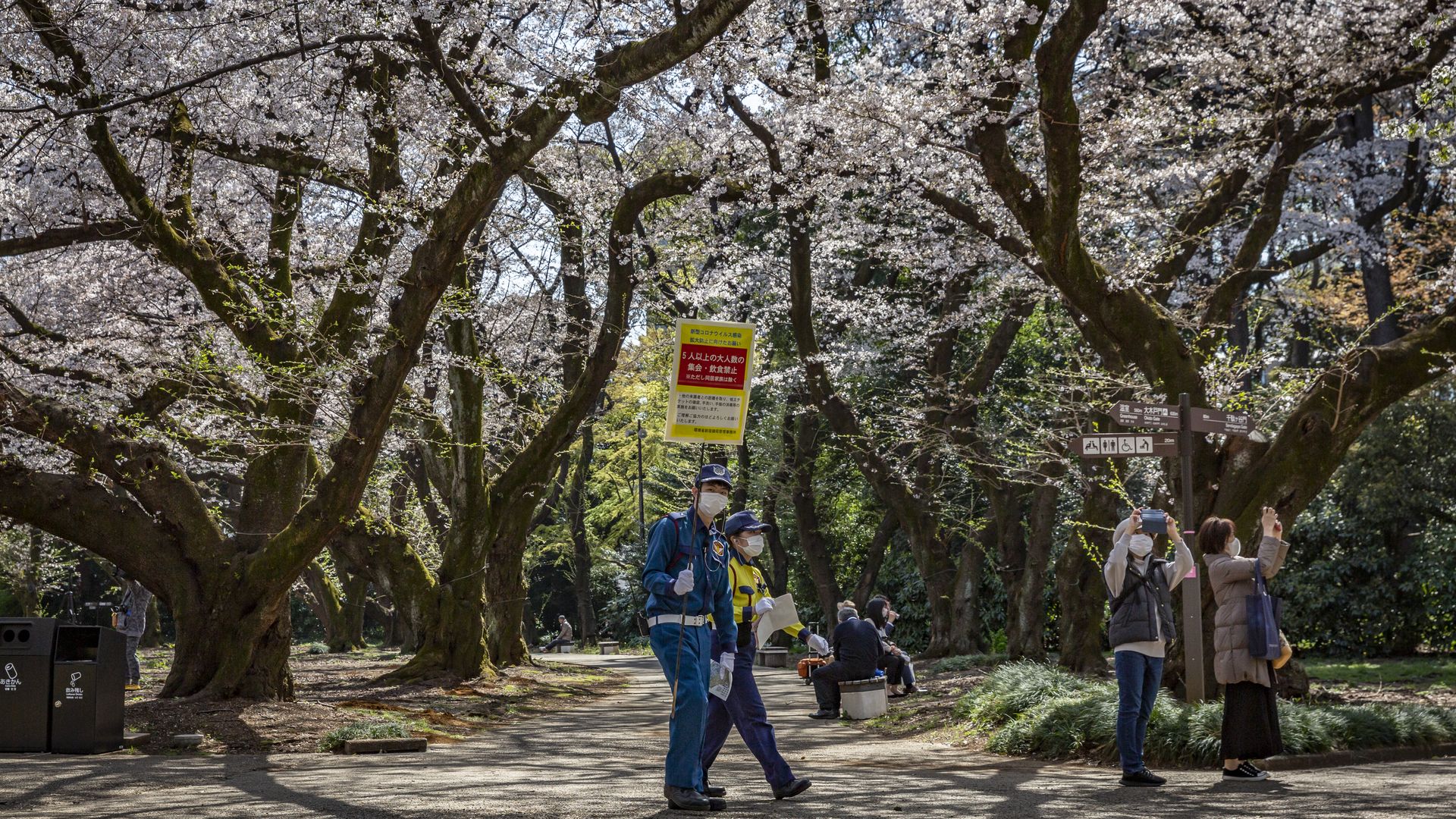 Cherry blossoms in Washington, D.C. and Japan have already reached peak flowering dates — and the Japanese city of Kyoto recorded its earliest bloom for over 1,200 years, the Washington Post reported on Monday.
Why it matters: It fits a longer-term trend spanning decades of Japanese mountain cherry trees flowering earlier, and scientists warn it's another strong sign of the impact of climate change.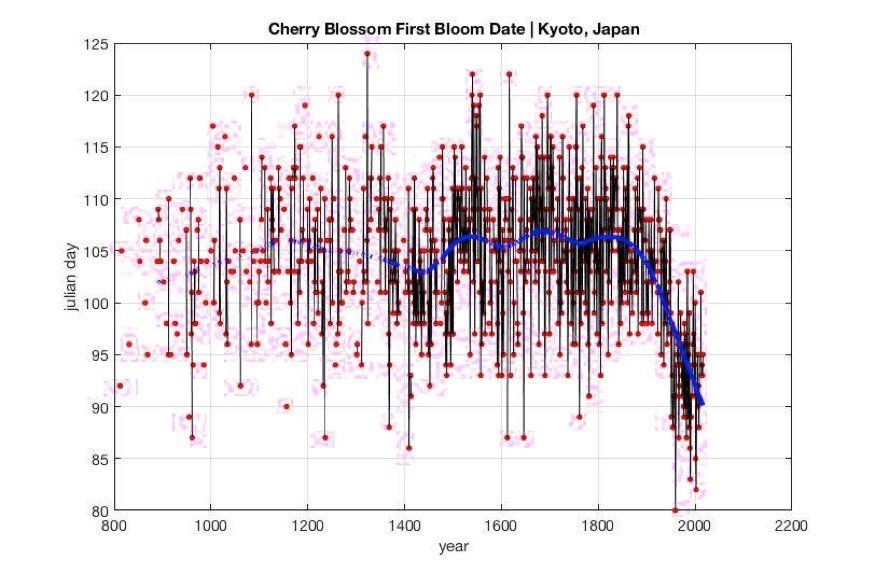 What they're saying: Columbia University climate scientist Benjamin Cook noted that the earlier flowering is likely down to a combination of climate change and "an enhanced heat island effect due to increased urbanization of the environment over the last couple of centuries," per the Post.
Pennsylvania State University climate scientist Michael Mann told WashPost, "Evidence, like the timing of cherry blossoms, is one of the historical 'proxy' measurements that scientists look at to reconstruct past climate.
"In this case, that 'proxy' is telling us something that quantitative, rigorous long-term climate reconstructions have already told us — that the human-caused warming of the planet we're witnessing today is unprecedented going back millennia."
The big picture: Kyoto's cherry blossoms reached peak bloom last Friday, following an unusually warm spring.
"In 1850, the average flowering date was about April 17; now, it's closer to April 5," WashPost reports. "During this time, the average temperature in Kyoto has risen by about 6 degrees."
Tokyo's cherry blossom season began on March 14, 12 days earlier than the typical time, and hit peak bloom on March 22 — the second-earliest date ever recorded, per Japan Forward.
In Washington, D.C., the National Park Service announced in a statement Sunday that the Yoshino cherry trees had "reached peak bloom after temps well above average last week sped us through the final stages of the blossom cycle."
NPS records show that the trees, donated by Japan in 1912, have hit peak bloom earlier and earlier — going from around April 5 to March 31.
Go deeper