WH launches science review after claims of political interference under Trump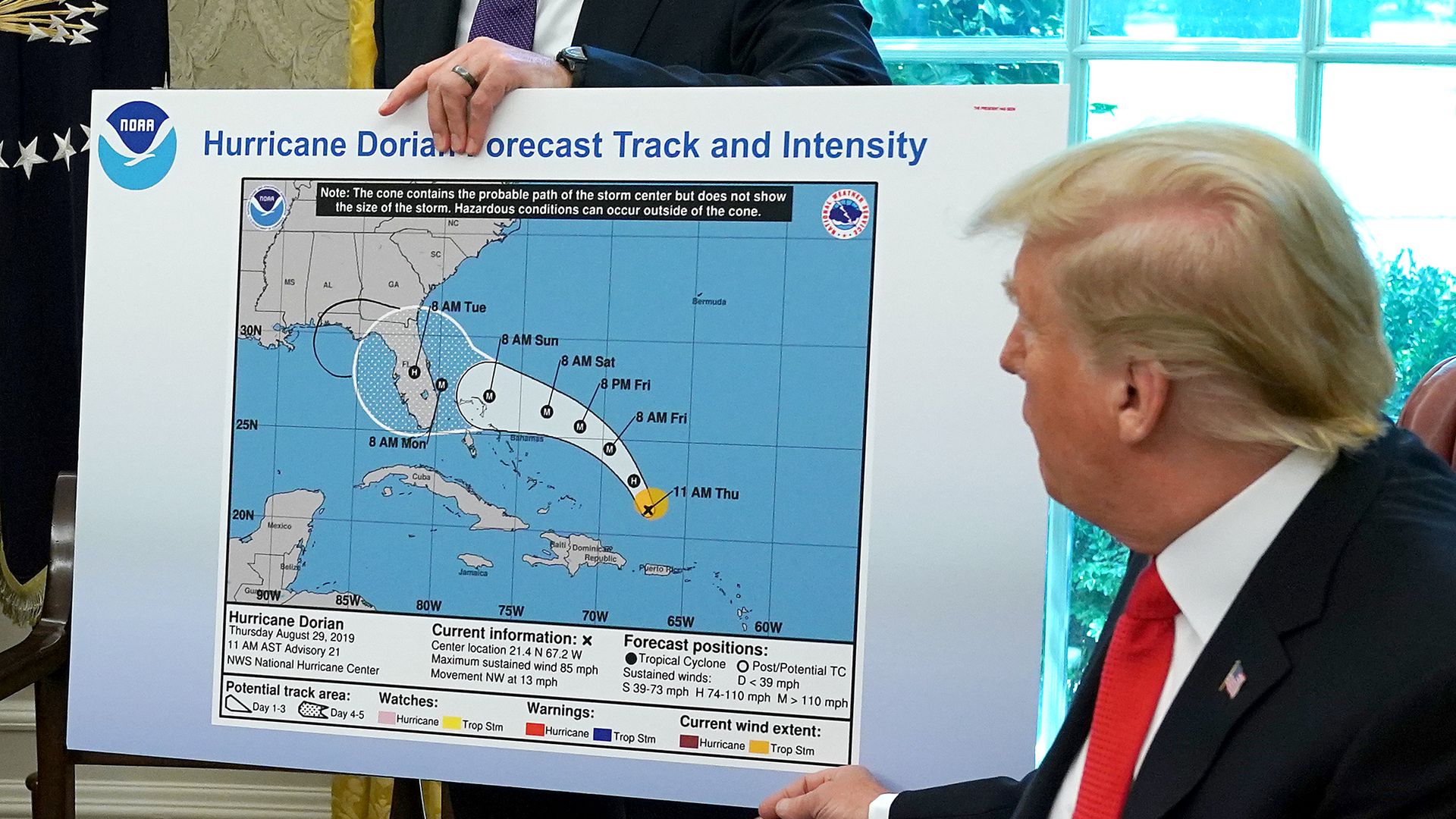 The Biden White House is launching a review of scientific integrity policies across the federal government, following reports of political interference with research during the Trump administration.
Why it matters: The review, to be conducted by the Office of Science and Technology Policy (OSTP), could result in an expansion of policies across the government aimed at insulating scientific research and communication from political meddling.
The details: The OSTP sent a memo announcing the review to a wide range of federal agencies on Monday, including the National Science Foundation, Commerce Department and the Office of the Director of National Intelligence.
Agencies have until April 2 to nominate a representative to sit on a panel that will review scientific integrity policies, including by looking at examples of how scientific research was interfered with under the Trump administration.
Between the lines: Jane Lubchenco, a noted marine scientist and deputy director of OSTP for climate and the environment, is helping to lead the effort.
She shaped the creation of the National Oceanic and Atmospheric Administration's (NOAA) scientific integrity policy as the head of that agency during the Obama administration.
Of note: An investigation determined last year that agency and Commerce Department leadership broke the policy by forcing NOAA, which includes the National Weather Service, to back then-President Trump's inaccurate statements claiming that Hurricane Dorian would hit Alabama — which became known as "Sharpiegate."
What they're saying: Lubchenco told Axios the review, which was first reported by the New York Times, is more forward-looking than an investigation of what happened under Trump.
"In this task force we plan to learn from the past so we can improve the future," she said. "That does mean understanding the vulnerabilities," including opportunities to misuse or cherrypick research results.
"The public should be able to trust that the information and the services provided by the government are based on the best available science and that the science has not been manipulated for political gain," she said.
OSTP spokesperson Julia Krieger said in an emailed statement that the task force "will be taking a whole-of-government" review of science across federal agencies, "in part by examining practices that were antithetical to that mission over the last four years — including Trump-era policies that eschewed scientific integrity in favor of politics."
Go deeper