Arizona declares state holiday to honor Navajo code talkers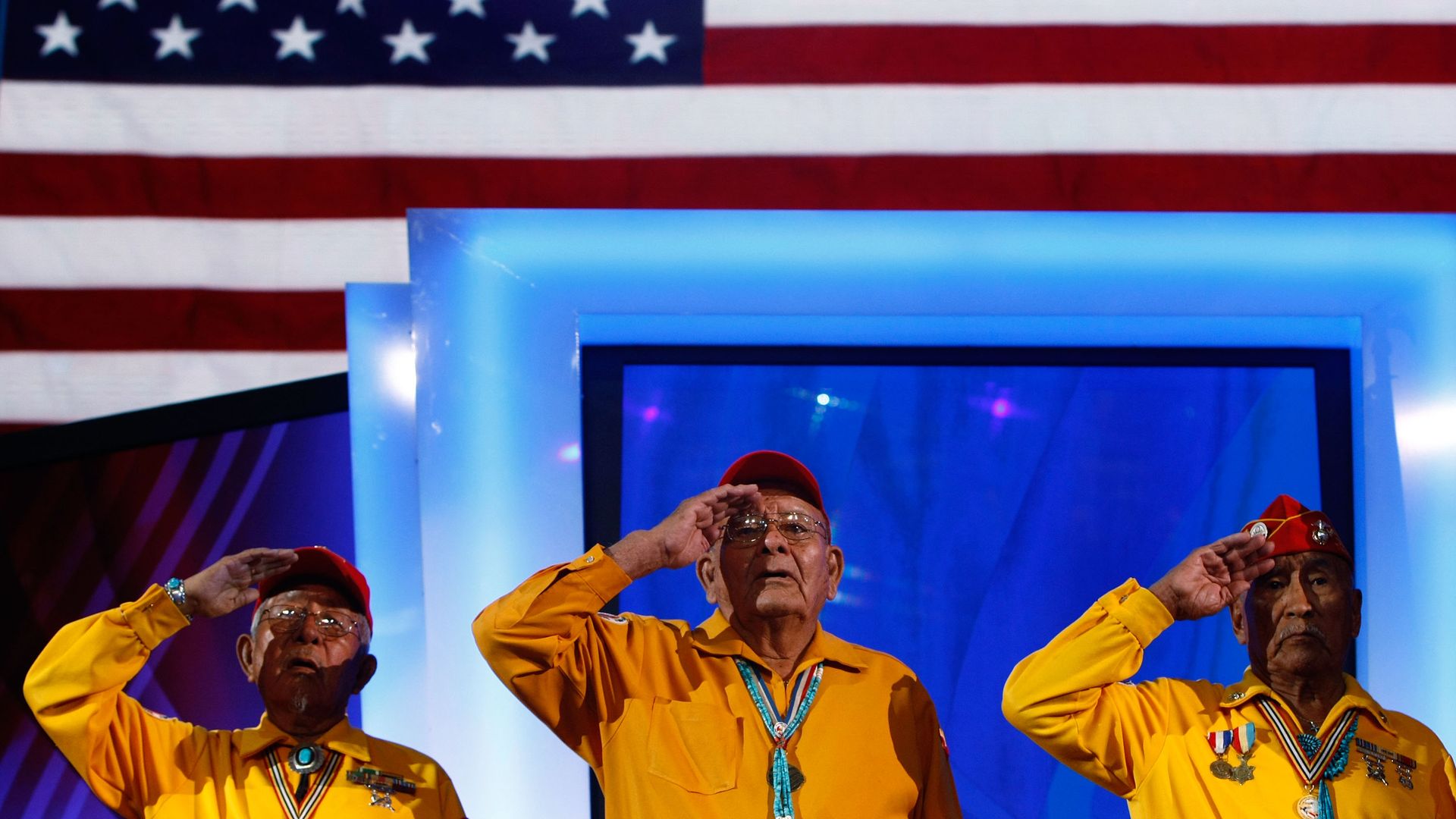 Arizona has adopted a new state holiday to honor Navajo Nation members who used their language to pass on coded messages during World War II.
Driving the news: Arizona Gov. Doug Ducey signed legislation on Monday that designates Aug. 14 "Navajo Code Talkers Day."
If Aug. 14 doesn't fall on a Sunday, the day will be observed the following Sunday.
Proponents have been urging the state to adopt a holiday since President Ronald Reagan declared Navajo Code Talkers Day by presidential proclamation on Aug. 14, 1982.
What they're saying: "The Navajo Code Talkers are American heroes. They assisted on every major operation involving the U.S. Marines in the Pacific theatre, using their native language to come up with an unbreakable code," Ducey said in a statement.
"Their crucial service during WWII will not be forgotten, and we will continue to honor them every August 14th," said state Sen. Jamescita Peshlakai (D-Ariz.), a Navajo Nation member who sponsored the bill.
Flashback: The U.S. government recruited and enlisted more than 400 Navajo men to serve in standard communications units.
The Navajo Code Talkers used their code to assist in major operations involving the U.S. Marines in the Pacific Ocean theatre, including during the battle at Iwo Jima.
A dozen of Hopi and members of other tribes also used their own codes.
Go deeper