Market excess raises eyebrows at the SEC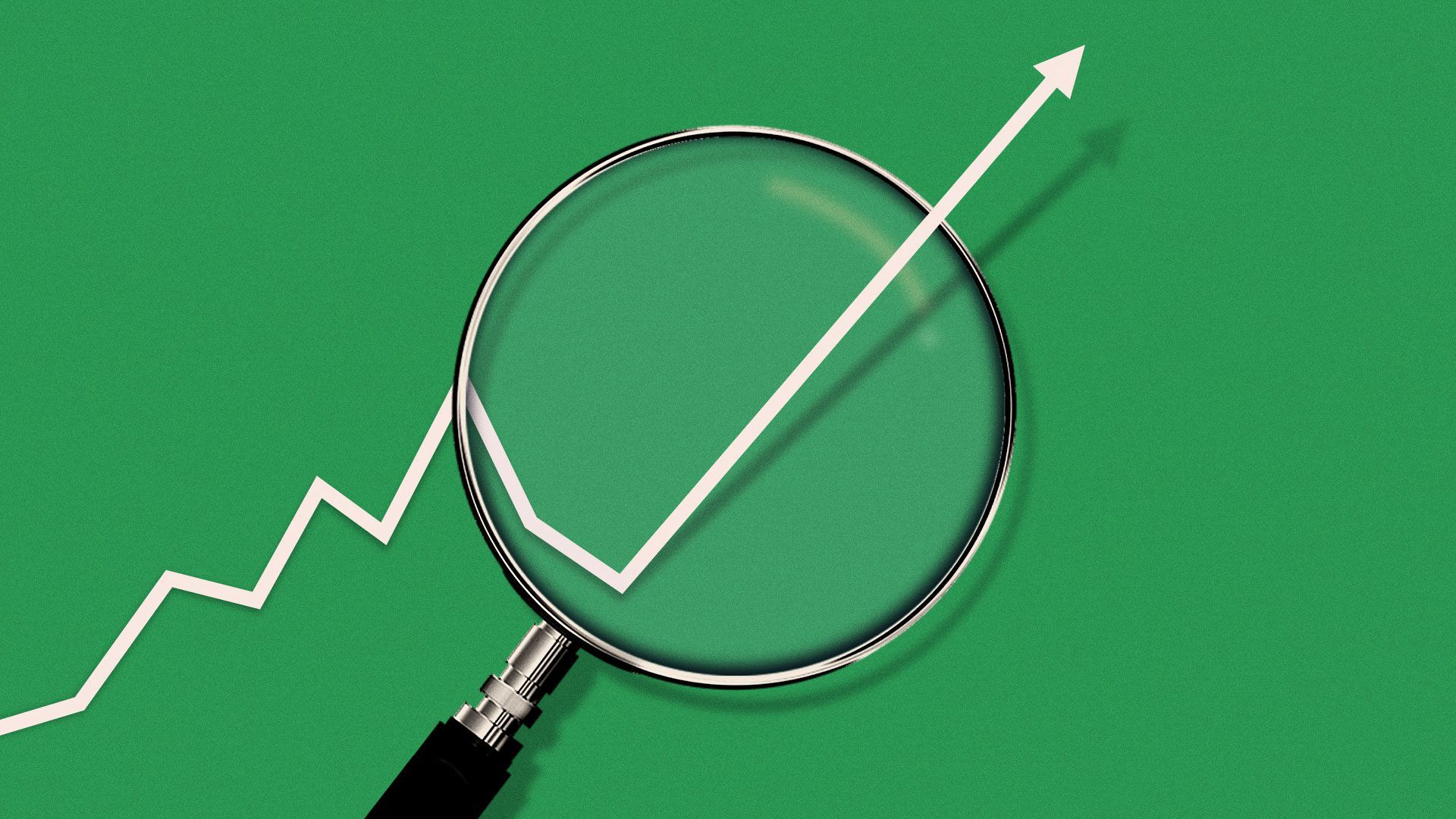 There's so much exuberance and speculative fervor in markets that it's beginning to be hard to trust them. As a major investment firm implodes and the UK reckons with the collapse of a major lender, the U.S. Securities and Exchange Commission is investigating U.S. markets to try to determine what might be amiss here.
Why it matters: Markets that only go up aren't working properly. Any regulator charged with keeping markets efficient has prima facie reason to be concerned that they're not behaving the way they're meant to.
Driving the news: Archegos, a large but obscure fund, imploded last week, sending share prices of certain stocks plunging and causing multi-billion-dollar losses across various banks.
The Archegos blow-up came on the heels of (but was unrelated to) the bankruptcy of Greensill, a finance house based in London.
Background: Greensill was active in the normally sleepy backwater of supply-chain finance — basically, lending companies money to tide them over until they get paid on the invoices they've sent customers.
Go deeper: Greensill, armed with a $1.5 billion investment from Softbank, stretched the definition of supply-chain finance well past its natural breaking point. Eventually it lost the backing of a key insurer, which meant that it could no longer access markets itself.
A lender that can't borrow will invariably go bust — which is exactly what happened. The institutions that lent money to Greensill, including small German towns, stand to lose about $5 billion. All the equity investors in the company, including Softbank, have been wiped out.
The big picture: Greensill dressed itself in the trappings of normal and understood markets, and used those markets to take on a dangerous level of risk. Meanwhile, Archegos used its status as a family office to avoid standard regulatory disclosures.
The SEC's job is to worry that these might not be isolated incidents.
The bottom line: There's undoubtedly a lot of frothiness in markets right now, and where there's frothiness, there's generally also fraud. It behooves the SEC to keep a close eye on potential excesses.
Go deeper