Groups call for paid leave in infrastructure bill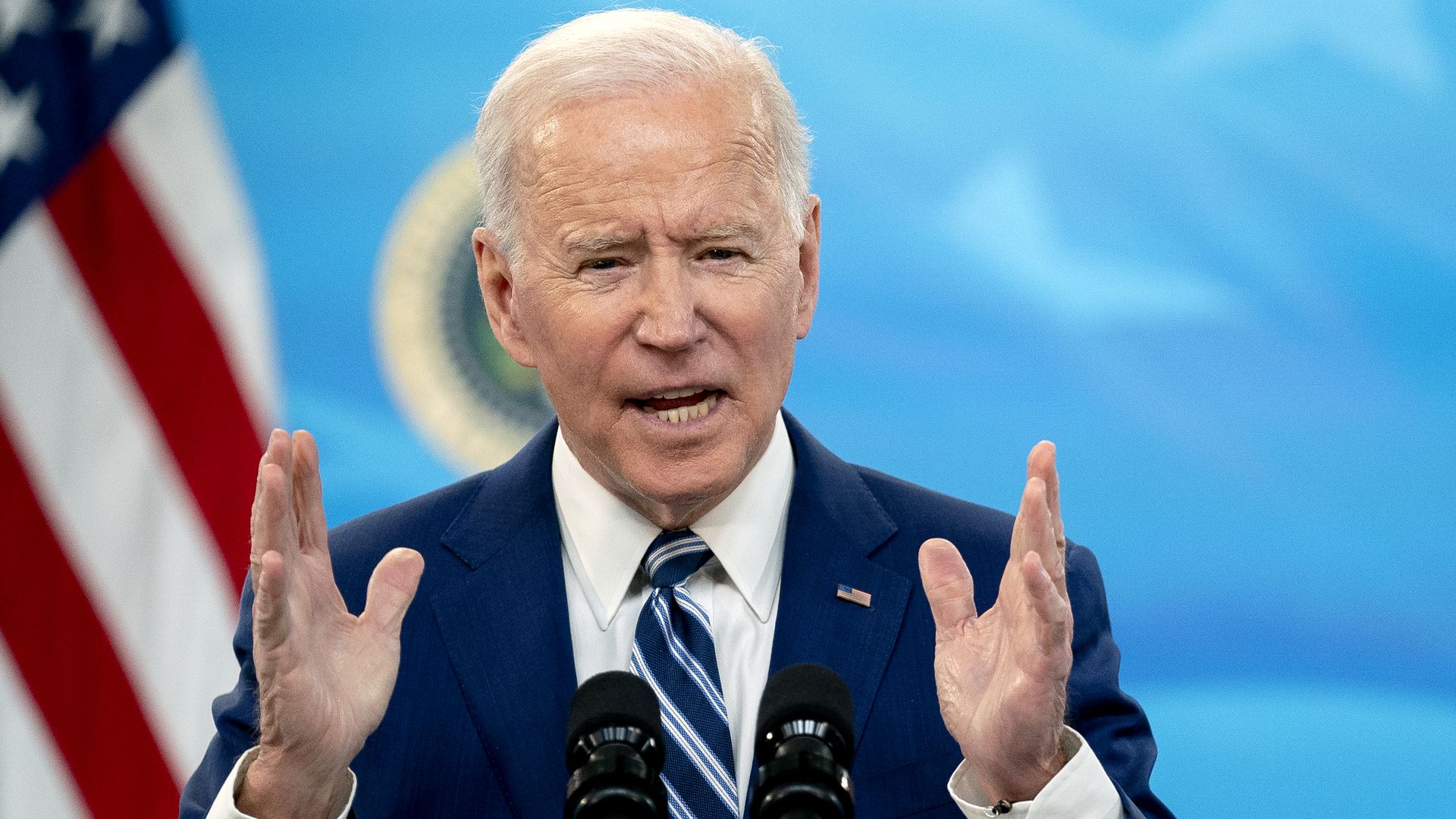 Over 400 organizations are calling on President Biden to include paid family leave in the sprawling infrastructure package he'll begin to unveil this week.
Why it matters: The paid-leave provisions for coronavirus patients and caregivers enacted during the pandemic expired last year, and advocacy groups and members of Congress want to make similar federal allowances permanent.
Biden campaigned on ensuring 12 weeks of paid family and medical leave through a national program.
Treasury Secretary Janet Yellen reiterated last month the president is open to enacting such a policy.
Driving the news: The organizations, which include the NAACP, AFL-CIO and the Episcopal Church and are led by Paid Leave for All, are placing a full-page ad in the Washington Post on Tuesday.
"Paid leave is one of the voters' top recovery priorities and key to a race and gender equitable economy," the ad says. "We need it now and we need it permanently."
President Biden will provide details, including funding mechanisms, when he unveils the first part of his infrastructure proposal during a speech in Pittsburgh on Wednesday.
The Post reported the total package could include as much as $4 trillion in new spending.
White House Press Secretary Jen Psaki told Fox News on Sunday the president intends to split the package into two separate bills.
He'll initially prioritize physical infrastructure such as roads and bridges before announcing a component focused on child and health care. It's likely that a paid-leave provision would be included in that component.
Details: Many developed countries offer national paid leave, while the United States does not, even though it's increasingly gaining bipartisan support among voters.
A recent poll performed by Hart Research Associates on behalf of the Paid Leave for All campaign found roughly 67% of Republicans and 87% of Democrats favor legislation allowing workers to take up to 12 weeks of paid leave.
That being said, paid family leave might not have sufficient Republican support necessary to overcome a filibuster.
It's also unclear whether such a provision could pass through budget reconciliation, a process that would require only Democratic support in the split Senate.
Be smart: Some experts, like Vicki Shabo at New America, argue the essential components of a bill like the FAMILY Act, which would pay benefits directly to workers, could pass using reconciliation.
Go deeper