CDC extends evictions ban through end of June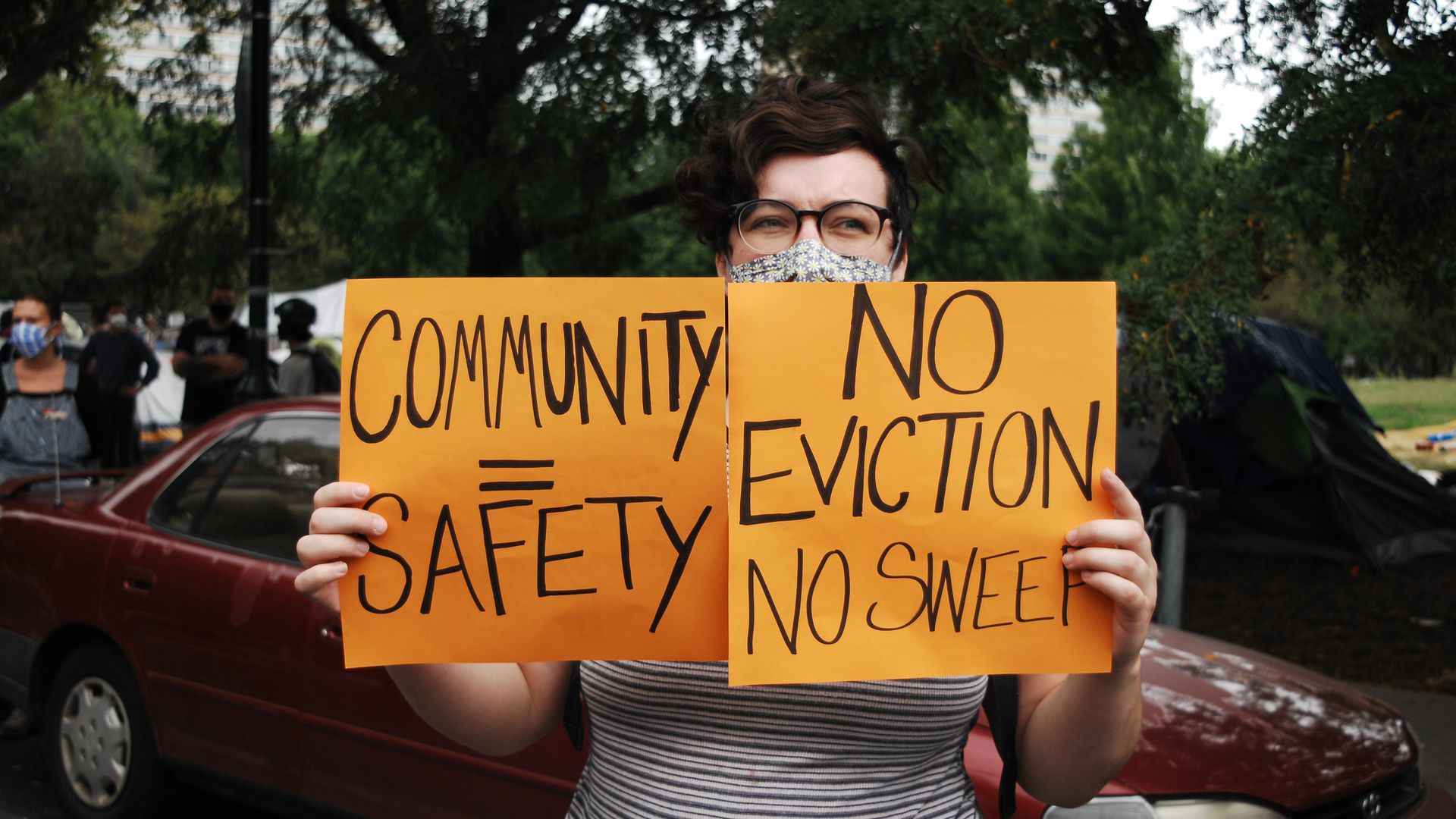 The Centers for Disease Control and Prevention has extended its nationwide ban on evictions through the end of June, the agency confirmed in a statement Monday.
Why it matters: The order comes as the current ban on evictions was set to expire in two days. The moratorium is a public health measure aimed at stopping the spread of COVID-19 by keeping people out of crowded settings like homeless shelters and allowing people who may be ill to self-isolate, the CDC notes.
The big picture: The coronavirus pandemic and the accompanying economic slump has exacerbated housing issues and racial disparities in America, and drawn fears of mass evictions.
About 1 in 5 renters couldn't pay last month's rent, with the rate being even higher among Black renters, per CNBC.
Go deeper