Biden: 90% of Americans will have access to vaccine site within 5 miles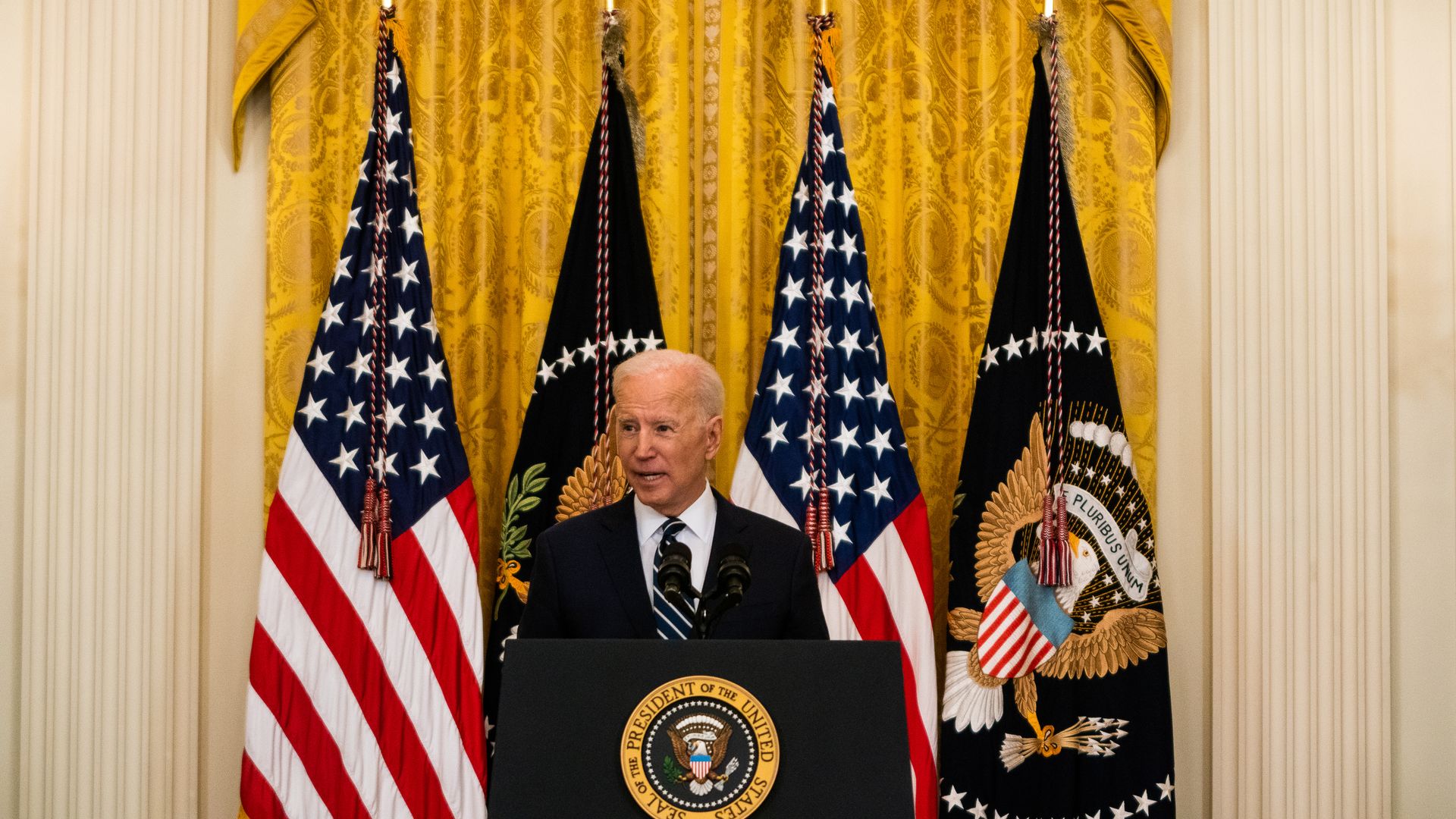 President Biden announced Monday that 90% of Americans will have a vaccination site within five miles of their homes by April 19.
Driving the news: The administration is increasing the number of pharmacies in the federal vaccination program from 17,000 to nearly 40,000 across the U.S., and plans to set up a dozen more mass vaccination sites by April 19.
Details: The federal mass vaccination sites will feature weekend and extended daytime hours, reserve slots for registration through faith-based and community-based organizations, and deploy mobile units to help vaccinate surrounding communities, according to the White House.
In partnership with states, these sites will be able to administer a total of 79,000 shots per day at full capacity.
Biden also plans to unveil "a new effort to fund community organizations to provide transportation and assistance for the nation's most at-risk seniors and people with disabilities to access vaccines," according to the White House.
Why it matters: The Biden administration has steadily ramped up its vaccination campaign, but underserved communities are still lagging behind. The expansion of pharmacy sites will be part of an effort to boost vaccinations in the "highest-need neighborhoods," the White House said in a fact sheet.
The big picture: The White House estimates 90% of adults will be eligible to receive the vaccine by April 19, as states work to meet Biden's deadline of May 1 for universal eligibility.
Go deeper