Allbirds takes another step toward the public markets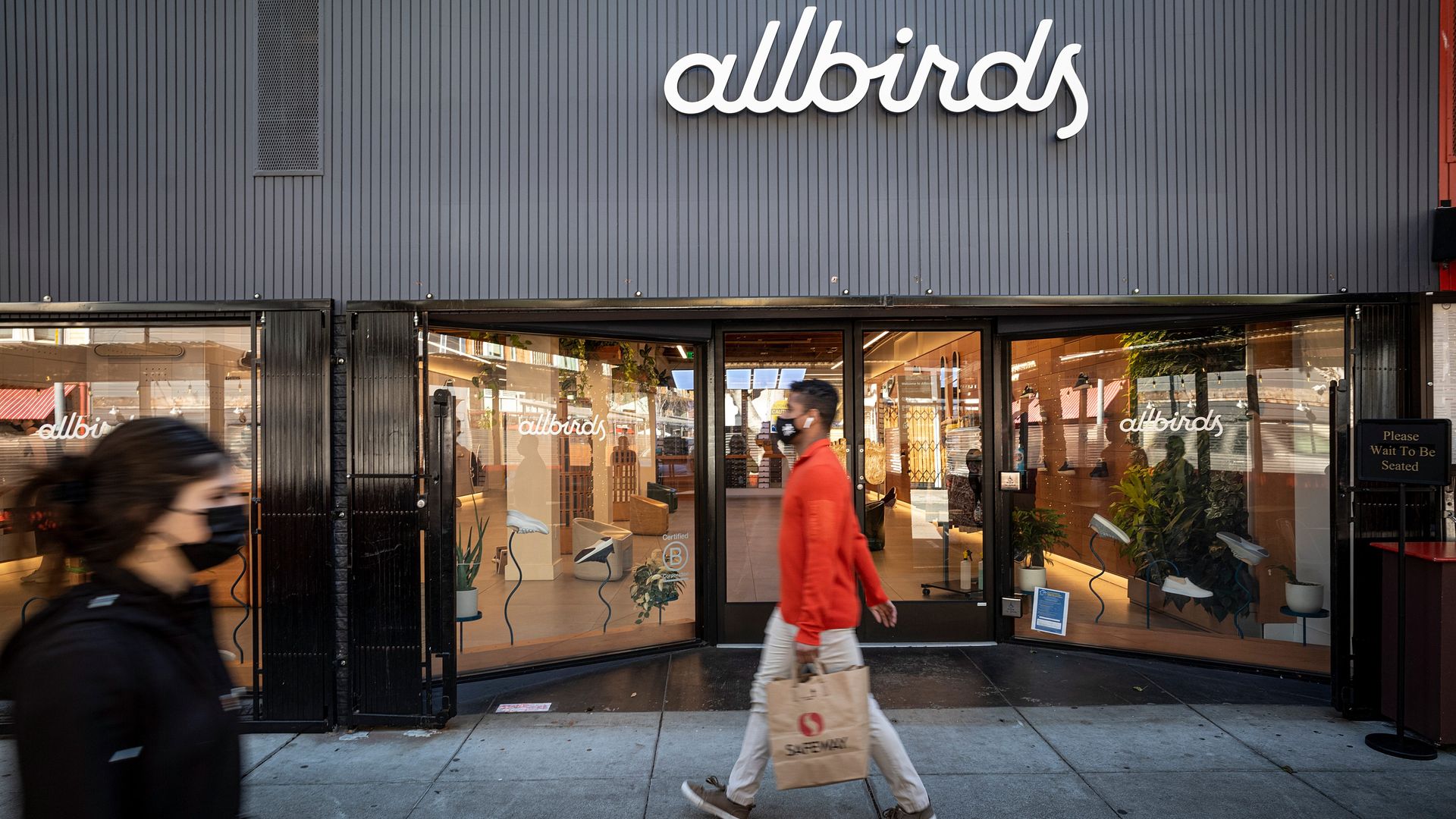 Wool sneaker maker Allbirds is putting the pieces in place to go public, based on a new job posting for an "SEC reporting & technical accounting manager."
Breadcrumbs: Allbirds also has quietly hired Panera vet Mike Bufano as its new CFO, and added two independent directors.
A source suggests that the company is preparing to go public, but hasn't yet decided on a method or specific timing.
History: San Francisco-based Allbirds, which sells both direct-to-consumer and via its own retail stores, was valued at around $1.7 billion in its two most recent venture capital financing rounds.
The company declined comment.
Go deeper