GOP picks Hispanic football star for key US House race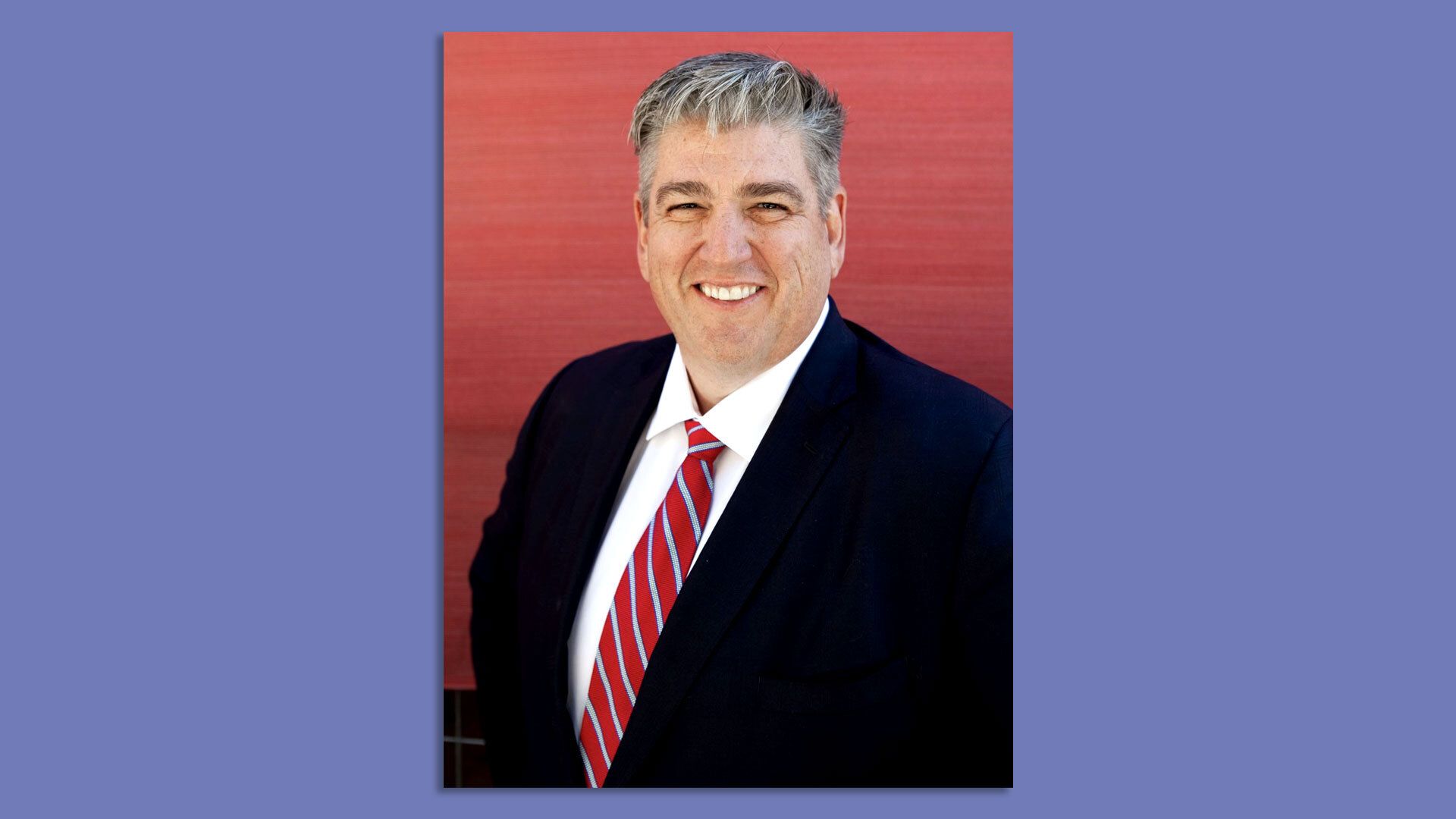 The New Mexico Republican Party has nominated state Sen. Mark Moores, a Hispanic former football star at the University of New Mexico, as its candidate for the U.S. House seat formerly held by Interior Secretary Deb Haaland.
Why it matters: The GOP is seeking to build on the surprising number of Latino voters who supported former President Trump in 2020 by pushing Hispanic candidates. The Democratic Party faces criticism for ignoring Mexican American voters.
Driving the news: New Mexico Republican officials voted Saturday to give Moores the nomination for the state's central congressional seat, which represents Albuquerque.
Moores' mother's side of the family dates back to when early Spanish settlers lived in present-day New Mexico.
He beat other candidates who some Republicans said would only give Democrats token opposition.
The former offensive lineman is known as a Republican who works with Democrats in the statehouse on rural issues and the economy.
The intrigue: The seat has leaned Democratic in the last decade but Republicans are hopeful Moores can flip it with a high percentage of Hispanic voters.
In 2020, white, left-leaning Democrats ousted a number of Hispanic moderate state lawmakers during primaries, angering a number of Latino Democrats.
Democrats control both chambers of the state legislature in the nation's most Hispanic state, yet the leadership remains largely white.
The bottom line: New Mexico Democrats meet this week to pick their nominee, and they must navigate the anger expressed by Latinos and the need to name their strongest candidate.
The special election scheduled for June 1 could be an early indicator of how Latino voters assess President Biden's performance in office.
Go deeper