New Jersey parents sue school districts to force them to reopen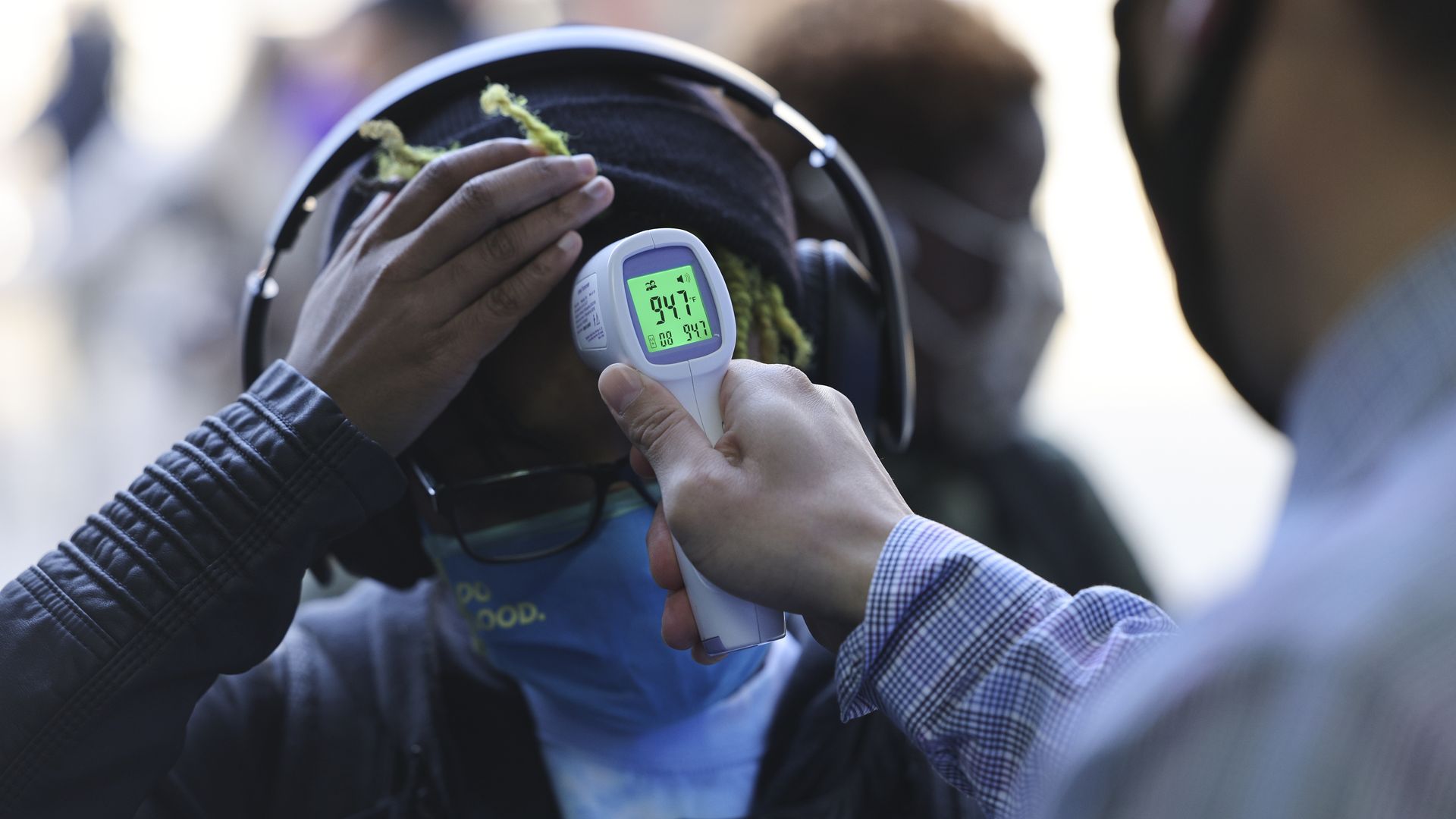 Successful lawsuits waged by parents in three New Jersey school districts have prompted returns to some in-person classes, and invited interest from parents across the state seeking to do the same, the Wall Street Journal reports.
Why it matters: Parents in 30 districts in New Jersey have sought guidance from the plaintiffs in the original suits on how to organize similar efforts, illustrating the frustration of parents who feel virtual schooling has left their children "anxious, lonely and losing their zest for learning" the Journal writes.
The push to re-open schools at least partially comes even as cases in New Jersey surge, with the number of COVID-19 infections rising by 37% in the last month.
The big picture: According to one of the plaintiffs, Steven Baffico, even parents from other states like California have reached out for advice.
Baffico added that another three districts in New Jersey are preparing complaints, and parents in 14 other districts are organizing to do the same, per the WSJ
State of play: Parents in New York's Grand Island school district filed a suit earlier this month to fight for a full reopening of schools, asking the court to force the district to abandon its current hybrid model, ABC 7 reports.
Lawsuits have also been filed due to concerns about how school districts plan to reopen.
Parents in Illinois' Indian Prairies School District 204 filed a suit alleging that a lack of transparency concerning re-opening plans violated the state's Open Meetings Act.
The city of San Francisco filed a suit against its school district in February, claiming that the district's lack of reopening plans for in-person learning violated the law. Last week the city asked the presiding judge to force schools to re-open for in-person learning by the end of April, per the San Francisco Chronicle.
Go deeper