Updated Mar 28, 2021 -

World
Suez update: Race to free stuck ship intensifies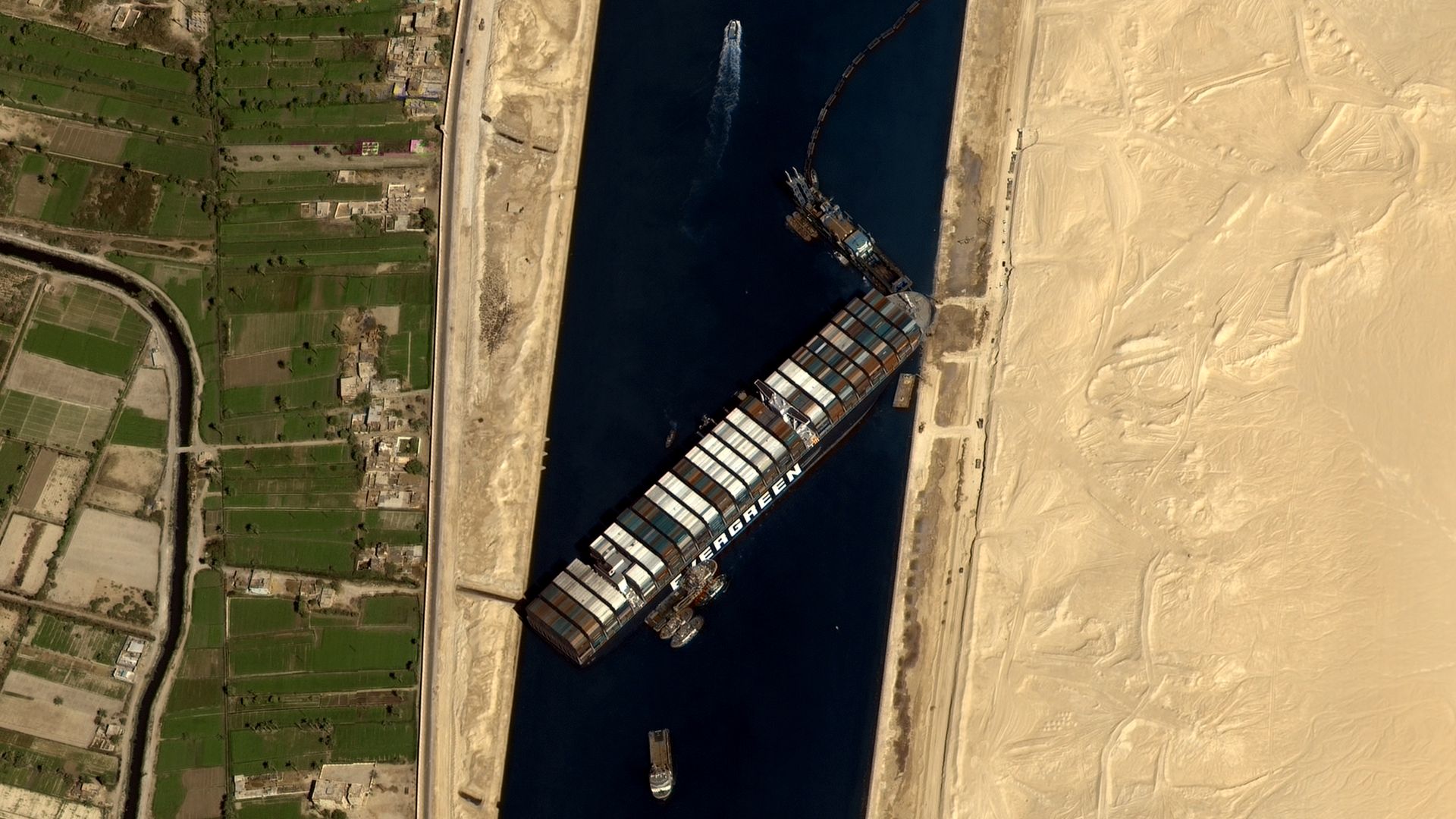 The massive container ship that's captured the world's attention remained stuck in the Suez Canal six days on, but authorities expressed optimism it may be dislodged this weekend.
Why it matters: More than 300 cargo ships are blocked and waiting for rescuers to free the "Ever Given," per The New York Times. The ship — which is almost as long as the Empire State Building is tall — is also causing incredible downstream damage to the global economy.
The latest: Osama Rabie, the head of Egypt's Suez Canal Authority, told reporters at a news briefing Saturday that the vessel could be afloat again "today or tomorrow, depending on the ship's responsiveness to the tides," per the Guardian.
Nearly a dozen tugboats and several dredgers have been working to free the boat, the NYT notes. Two additional tugboats were on the way to help Sunday.
Rescuers had hoped to take advantage of high tide to attempt to refloat the ship, but it "came and went without progress," the NYT noted.
What they're saying: Osama Rabie, the chairman of the Suez Canal Authority, said in a press conference Saturday that he could not offer an exact timeline for when the ship would be dislodged, according to AP.
Rabie said that if pulling the ship fails to move it, rescue teams might have to remove some containers to lighten the load.
"A significant incident like this is usually the result of many reasons: The weather was one reason, but maybe there was a technical error, or a human error," Rabie added.
Editor's note: This story has been updated throughout.
Go deeper