Baltimore to permanently stop prosecuting drug possession, low-level crimes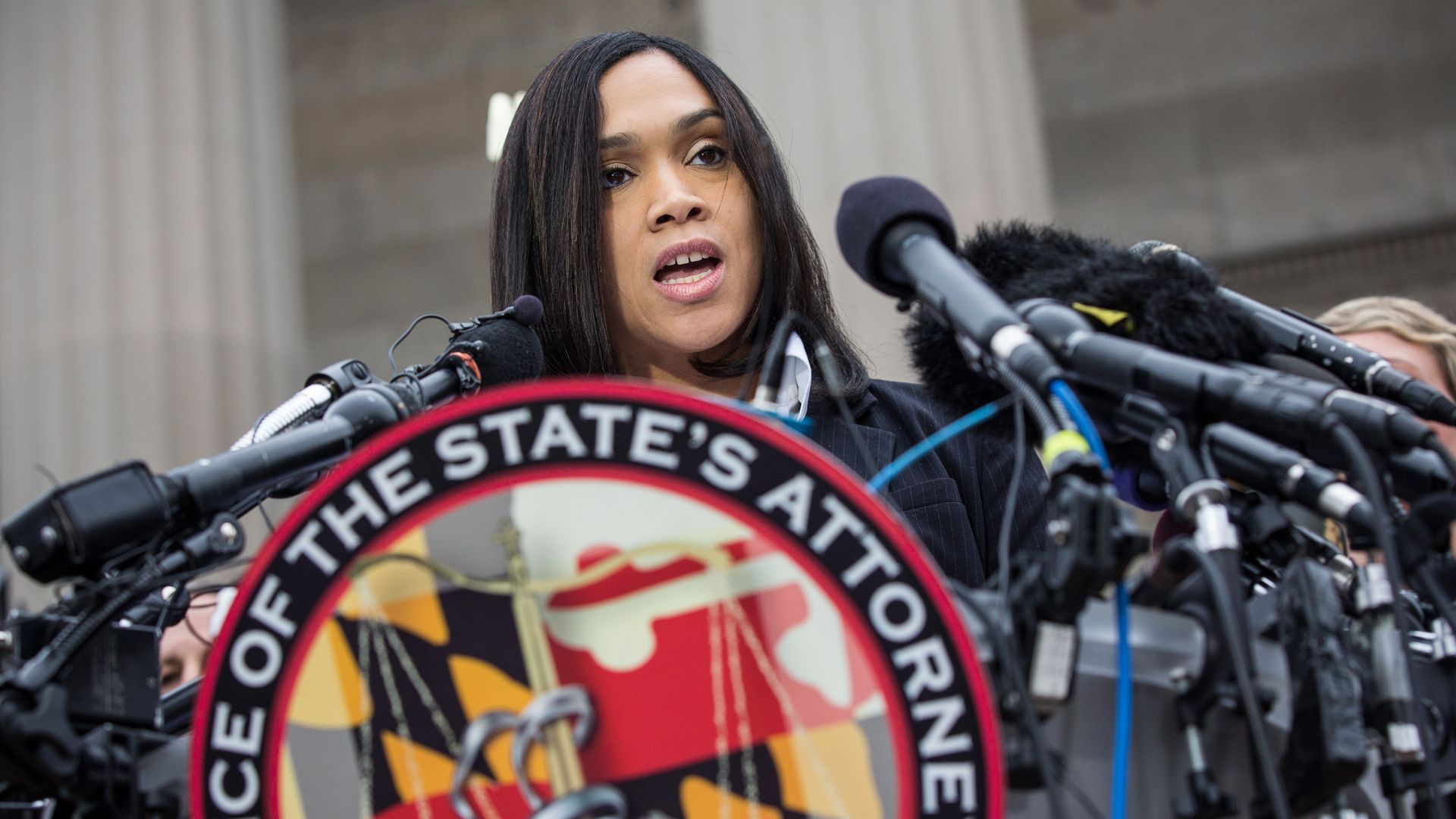 Baltimore will no longer prosecute drug possession, prostitution, trespassing and other low-level offenses, Baltimore State's Attorney Marilyn Mosby announced on Friday.
Why it matters: The decision to stop prosecuting certain crimes last year was implemented as a way to keep people out of jail during the coronavirus pandemic. It resulted in a decrease in arrests and crime, so the city is making the decision permanent.
What they're saying: "Today, America's war on drug users is over in the city of Baltimore," Mosby said in a statement.
"We leave behind the era of tough-on-crime prosecution and zero tolerance policing and no longer default to the status quo to criminalize mostly people of color for addiction."
"Clearly prosecuting low-level offenses with no public safety value is counterproductive to the limited law enforcement resources we have," she added.
By the numbers: The State's Attorney's Office said it has dismissed 1,423 cases in the last year.
Violent crime fell by 20% from March 13, 2020, to March 13, 2021, and property crime decreased by 36% over that same period.
The incarcerated population in the city went down by 18% during the pandemic and there has been a 39% decrease in people entering the criminal justice system, compared to the same time last year, according to the state's attorney's office.
Go deeper