U.S. bald eagle population has quadrupled since 2009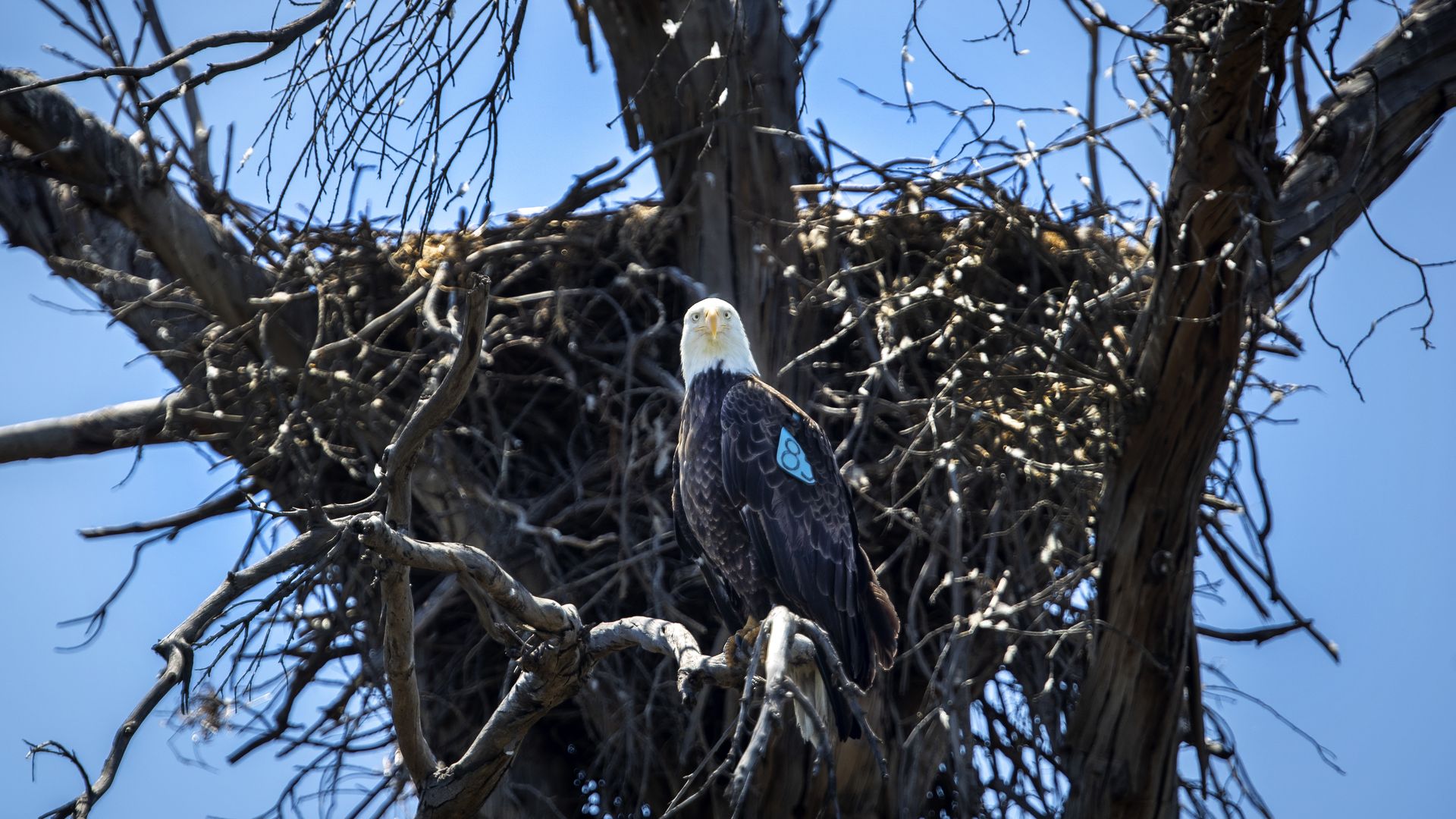 Populations of the American bald eagle have quadrupled since 2009 when there were only around 72,000 in the lower 48 states, the U.S. Fish and Wildlife Service announced this week.
Why it matters: The birds, the national symbol of the U.S. and a sacred species to American Indian tribes, once teetered on the brink of extinction because of hunting, insecticide pollution and habitat loss.
By the numbers: Today, there are an estimated 316,700 individual bald eagles and more than 71,400 breeding pairs in the lower 48 states, according to scientists from the U.S. Fish and Wildlife Service's Migratory Bird Program.
Bald eagles reached an all-time low of 417 known breeding pairs in 1963 in the lower 48 states.
What they're saying: "I believe that we have the opportunity of a lifetime to protect our environment and our way of life for generations to come," U.S. Secretary of the Interior Deb Haaland said in a statement Wednesday. "But we will only accomplish great things if we work together."
Martha Williams, the principal deputy director of the U.S. Fish and Wildlife Service, added that the "recovery of the bald eagle is one of the most well-known conservation success stories of all time."
Yes, but: There have been steep declines in other bird populations native to the U.S., according to NPR.
Go deeper