At least 32 dead after trains collide in Egypt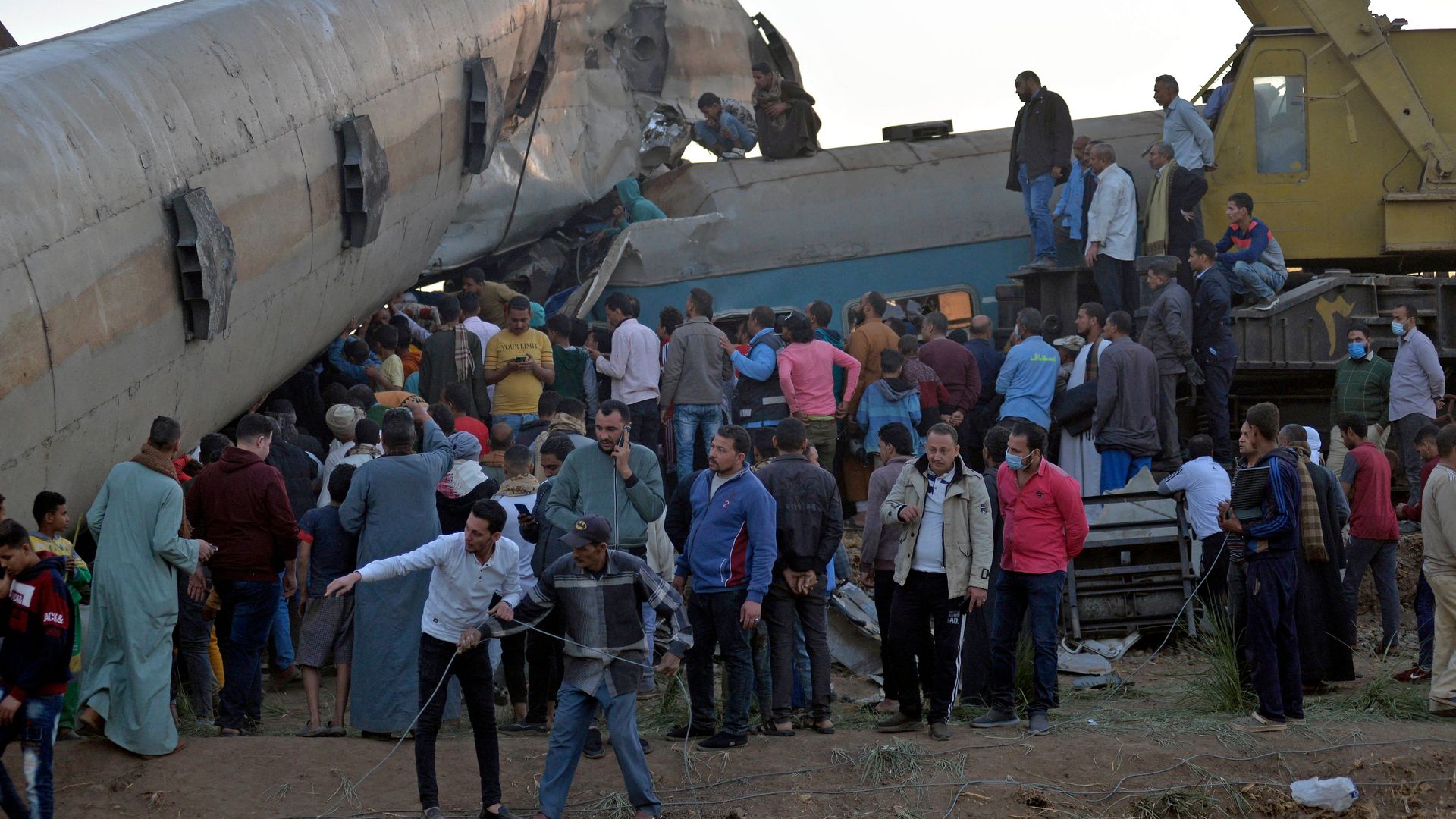 A train collision in southern Egypt on Friday left at least 32 people dead and more than 160 others injured, AP reports.
What happened: A passenger train heading to Alexandria was rear-ended by another train, causing two cars carrying people to derail and flip on their sides in Sohag province, around 270 miles south of Egypt's capital, Cairo. The exact cause of the collision is still being determined.
Go deeper