What we're driving: BMW 330e sedan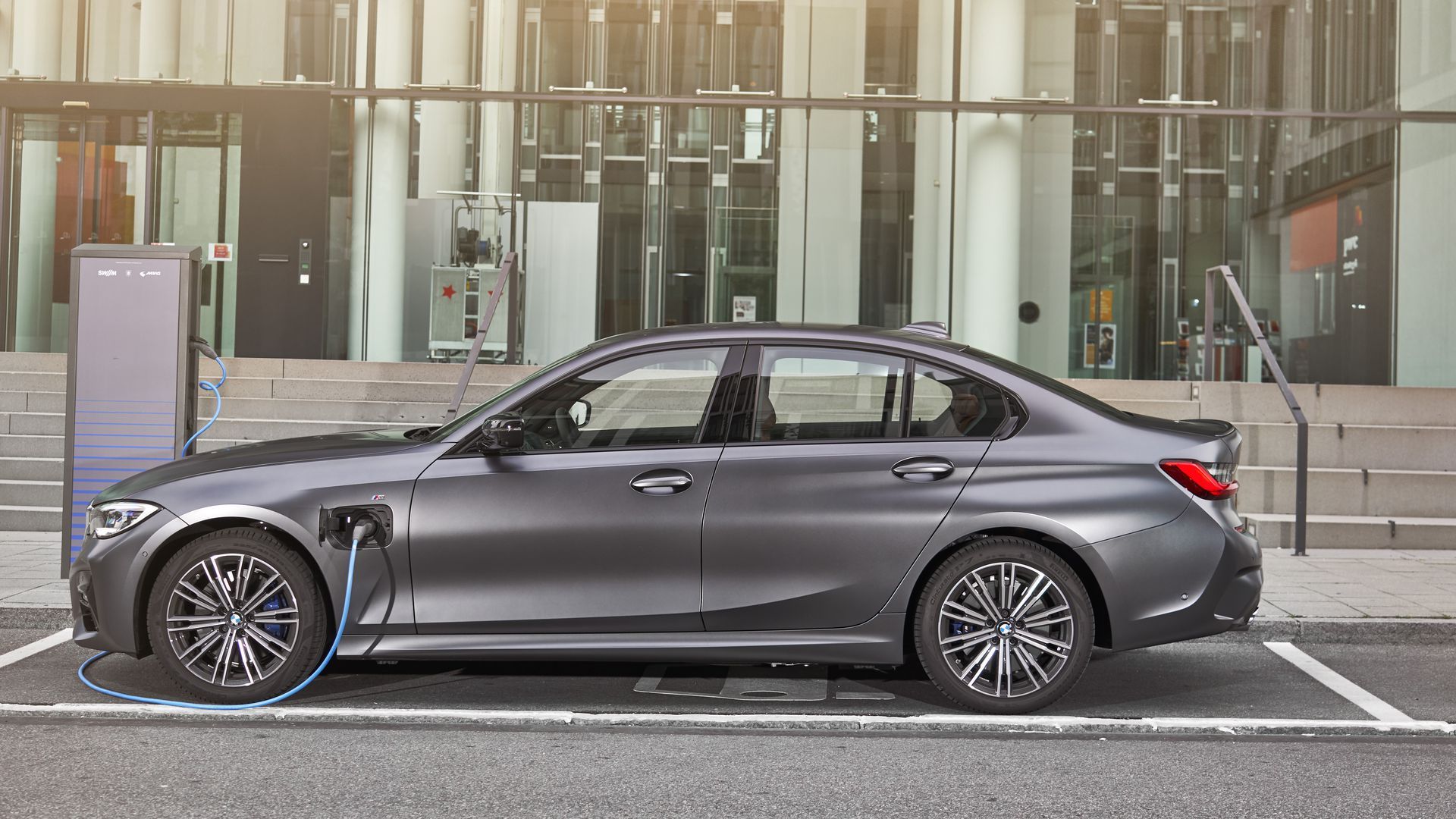 The BMW 330e sedan takes all the stress out of driving and keeps the fun.
The big picture: It's a plug-in hybrid that delivers the spirit of a BMW in a more eco-friendly package. And the driver-assistance technology will surprise you with all it can do.
Details: The plug-in hybrid powertrain includes an electric motor, 12-kWh battery and 2-liter, twin-turbo engine that together provide 288 horsepower and 310 lb.-feet of torque.
Kick down the throttle and a new XtraBoost feature adds 40 more horsepower in 10-second spurts.
You can also drive purely on electric power for 22 miles.
It'll charge overnight in a standard 110-volt plug, or in three hours using a Level 2 home charger. Utilities often offer discounts on installation.
Driver assistance features include the usual standard stuff like adaptive cruise control, automatic emergency braking and lane-keeping assist.
An optional Driving Assistant adds blind spot detection and other features that help you back out of blind parking spots.
The Driving Assistant Pro package takes over in traffic jams so you can relax, though a camera makes sure you remain attentive.
For $700 more, your car will also park itself (parallel or perpendicular) — and exit the space, too. In a tight spot, it memorizes how it entered the space and retraces the maneuver in reverse.
The bottom line: The BMW 330e I drove had a starting price of $44,550 but landed at $59,645 after adding all the bells and whistles.
For people who aren't quite ready to go fully electric, it's a good first step.
Go deeper