Arkansas bans trans women, girls from school sports that align with their gender identity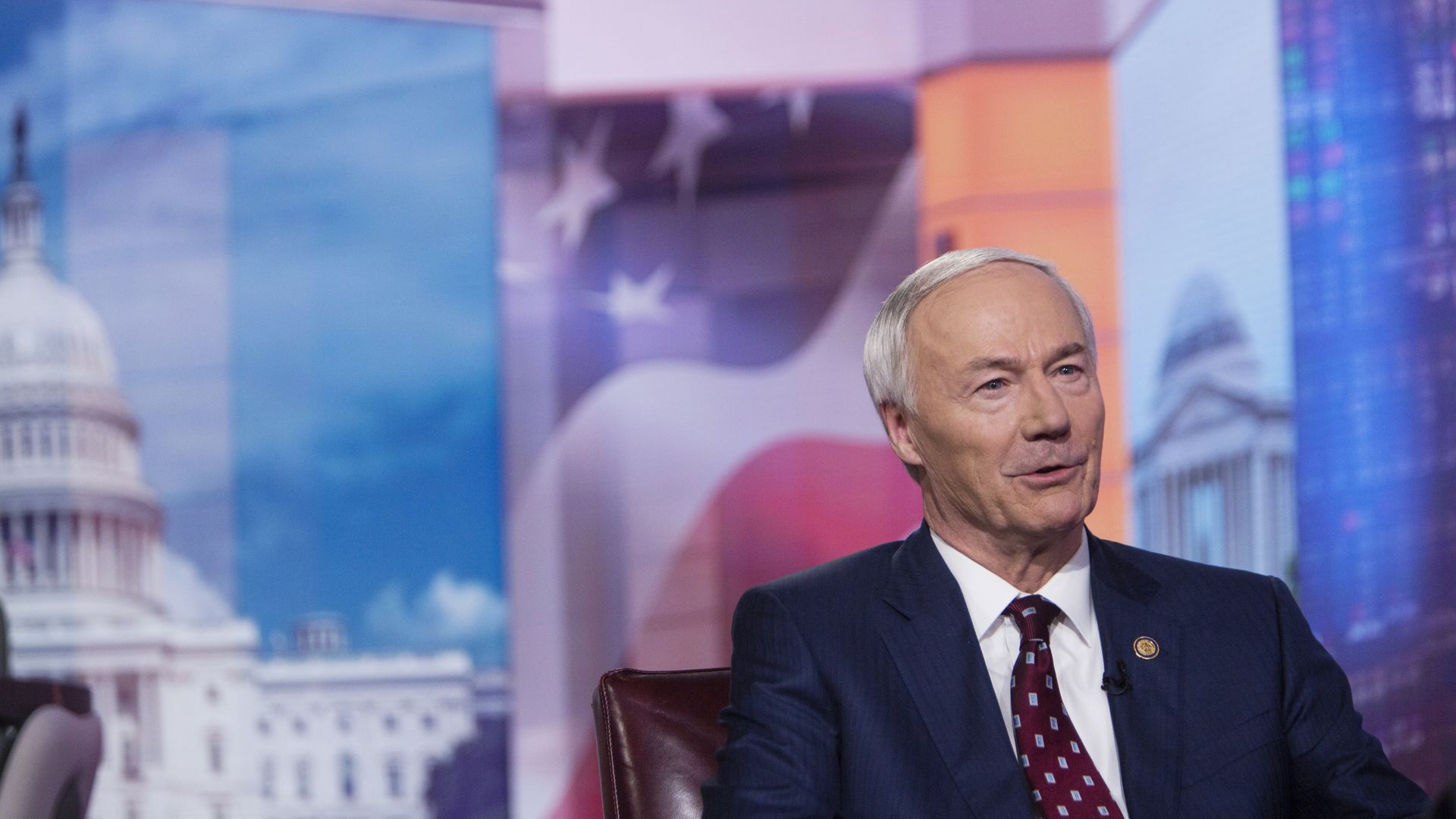 Arkansas Gov. Asa Hutchinson (R) signed a law Thursday barring transgender women and girls from participating in school sports that align with their gender identity.
Why it matters: Republicans in at least 25 states have introduced more than 60 bills targeting trans youth since January. Arkansas is the latest state to pursue school sports as a vehicle for anti-trans legislation.
Details: The ban covers both K-12 and collegiate sports, and will take effect this summer if it's not blocked by a legal challenge.
Under the new law, any student or school that suffers "direct or indirect harm" can sue for violating the ban, AP reports.
What they're saying: The law will help "promote and maintain fairness in women's sporting events," Hutchinson said in a statement.
Republicans have argued that trans women and girls have an unfair advantage in sports, but little evidence suggests that trans women hold a competitive advantage over their cisgender counterparts, according to Axios' Jeff Tracy.
"Banning trans athletes is cruel and wrong, but it's also illegal," the American Civil Liberties Union tweeted after the bill became law.
Medical and child-welfare groups say the measure could cause long-lasting damage to trans youth, per AP.
The big picture: Significant research has found that athletic participation can offer trans youth a number of benefits, including higher self-esteem and fewer depressive symptoms.
Hundreds of college athletes have pushed the NCAA to turn away from holding championships in states with such bans, per AP.
What's next: Several other bills on trans youth participation in sports and access to health care are up for hearings in the coming days and months.
Go deeper