In photos: Uyghurs in Turkey protest visit by Chinese foreign minister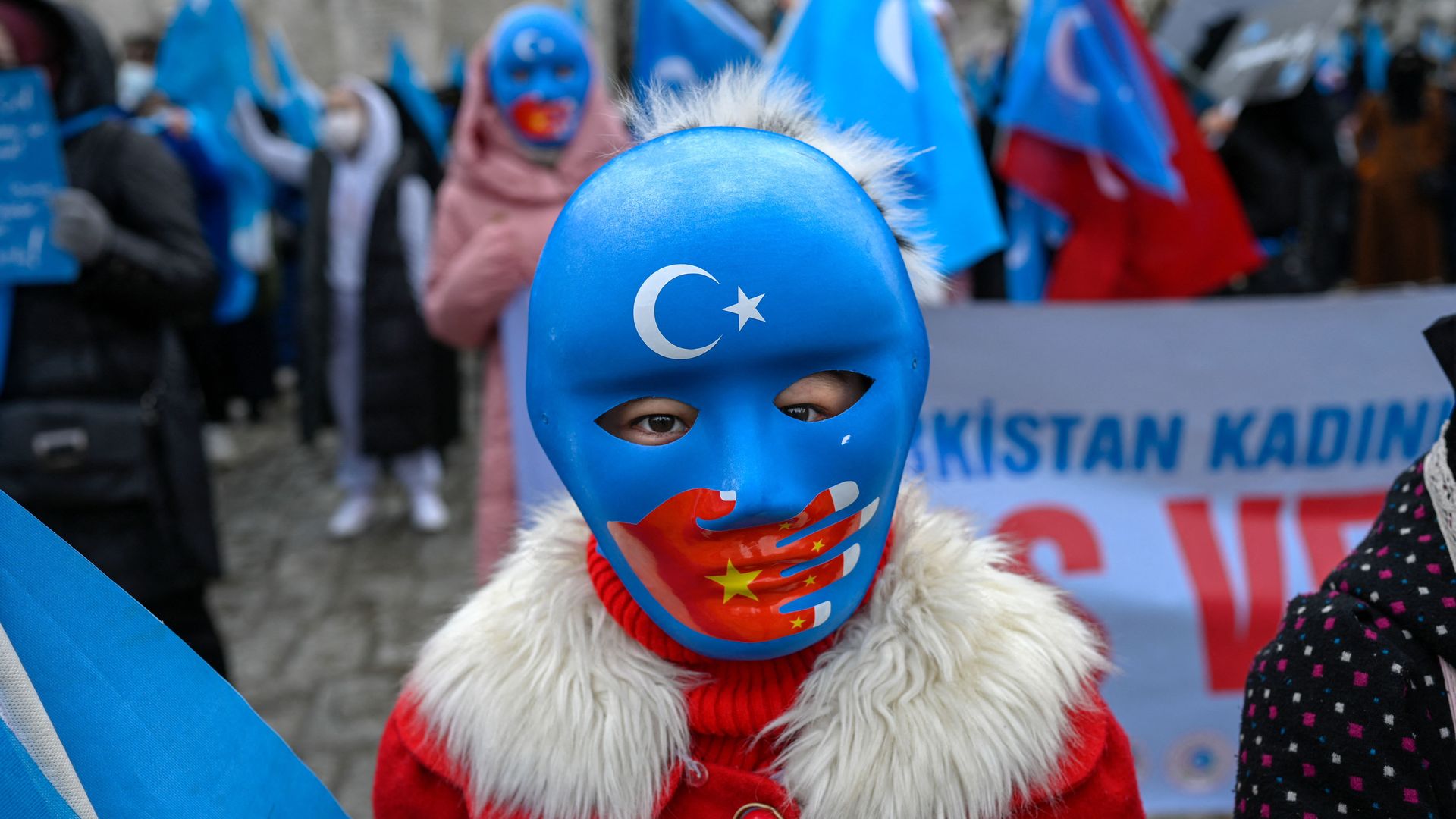 Hundreds of Uyghurs filled the streets of Ankara and Istanbul on Thursday, protesting a visit to Turkey by Chinese Foreign Minister Wang Yi and calling on the Turkish government to denounce human rights abuses against Uyghurs in China, AP reports.
Why it matters: Despite having one of the largest populations of the Turkic Muslim minority outside of China, Turkey has been reluctant to vocally criticize Beijing on the issue due to the two countries' economic ties, according to AP.
"We call on Turkey to not turn its back on our Uyghur people because of some economic benefit," said Burhan Uluyol, one of the protestors in Istanbul, per AP.
Chinese officials continue to deny the existence of human rights abuses against Uyghur Muslims in the region of Xinjiang, even as they come under increasing scrutiny and condemnation by the international community.
The U.S. State Department and several legislative bodies have deemed China's campaign of surveillance, mass detention, forced labor and forced sterilization of the Uyghurs a genocide.
In photos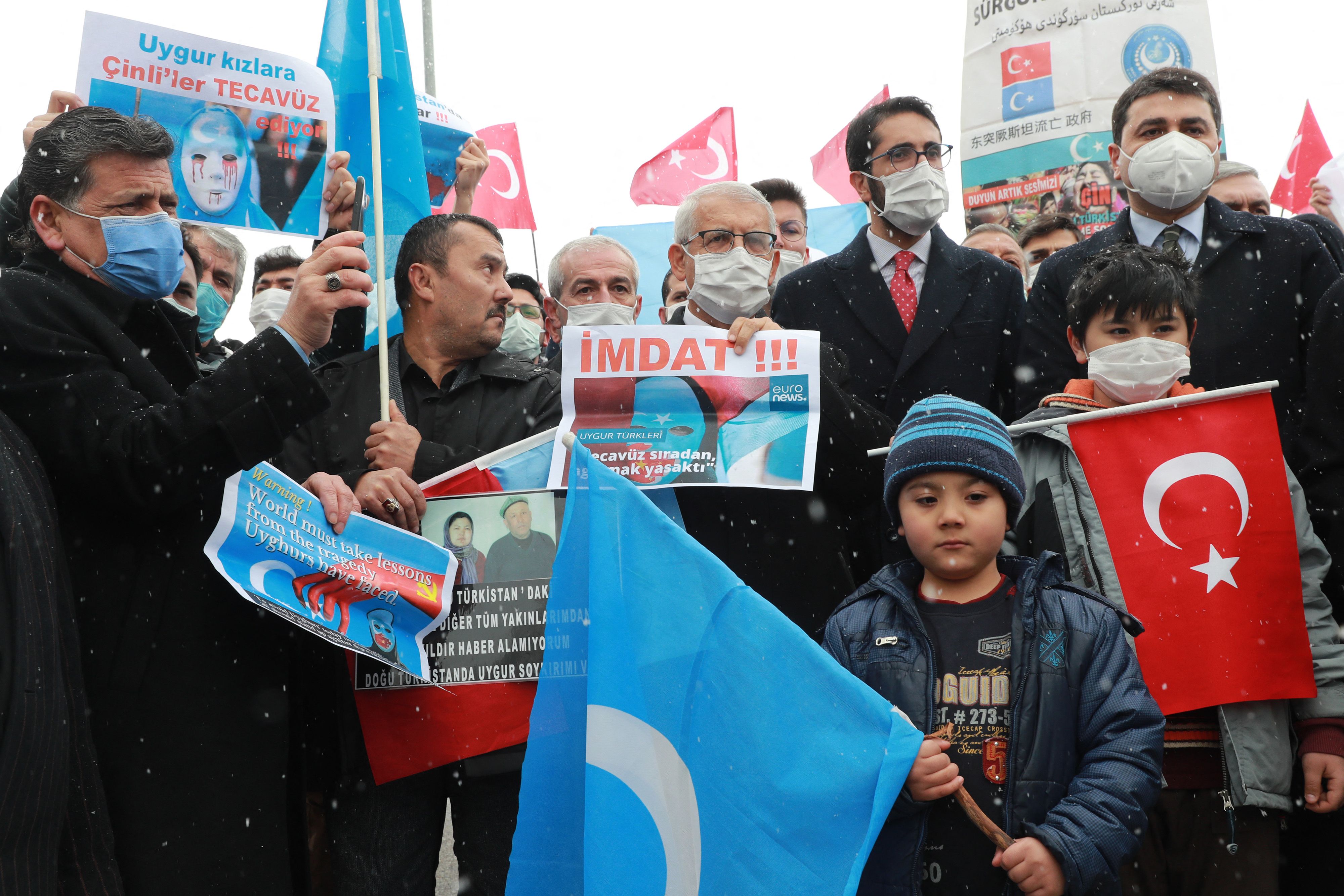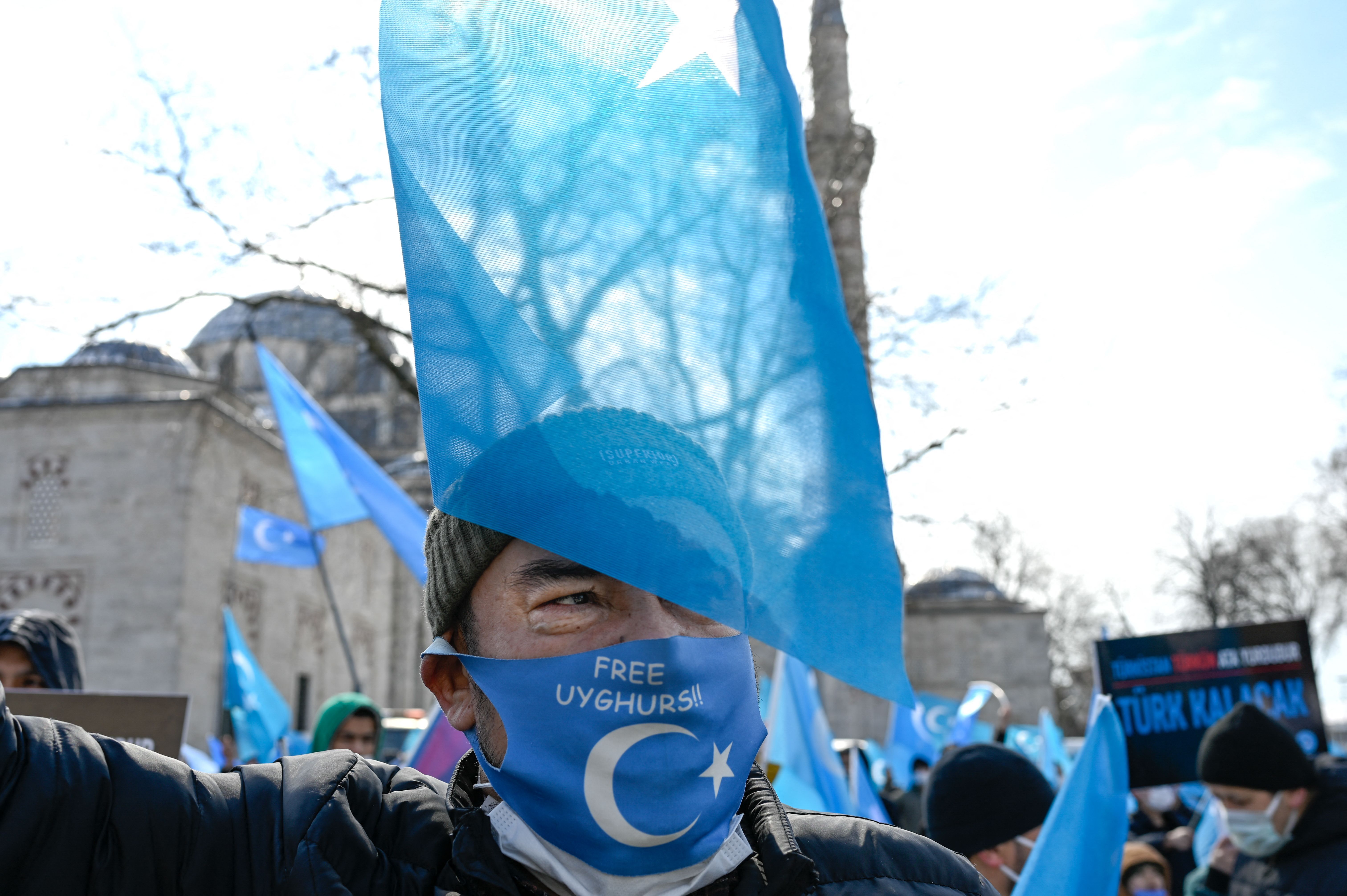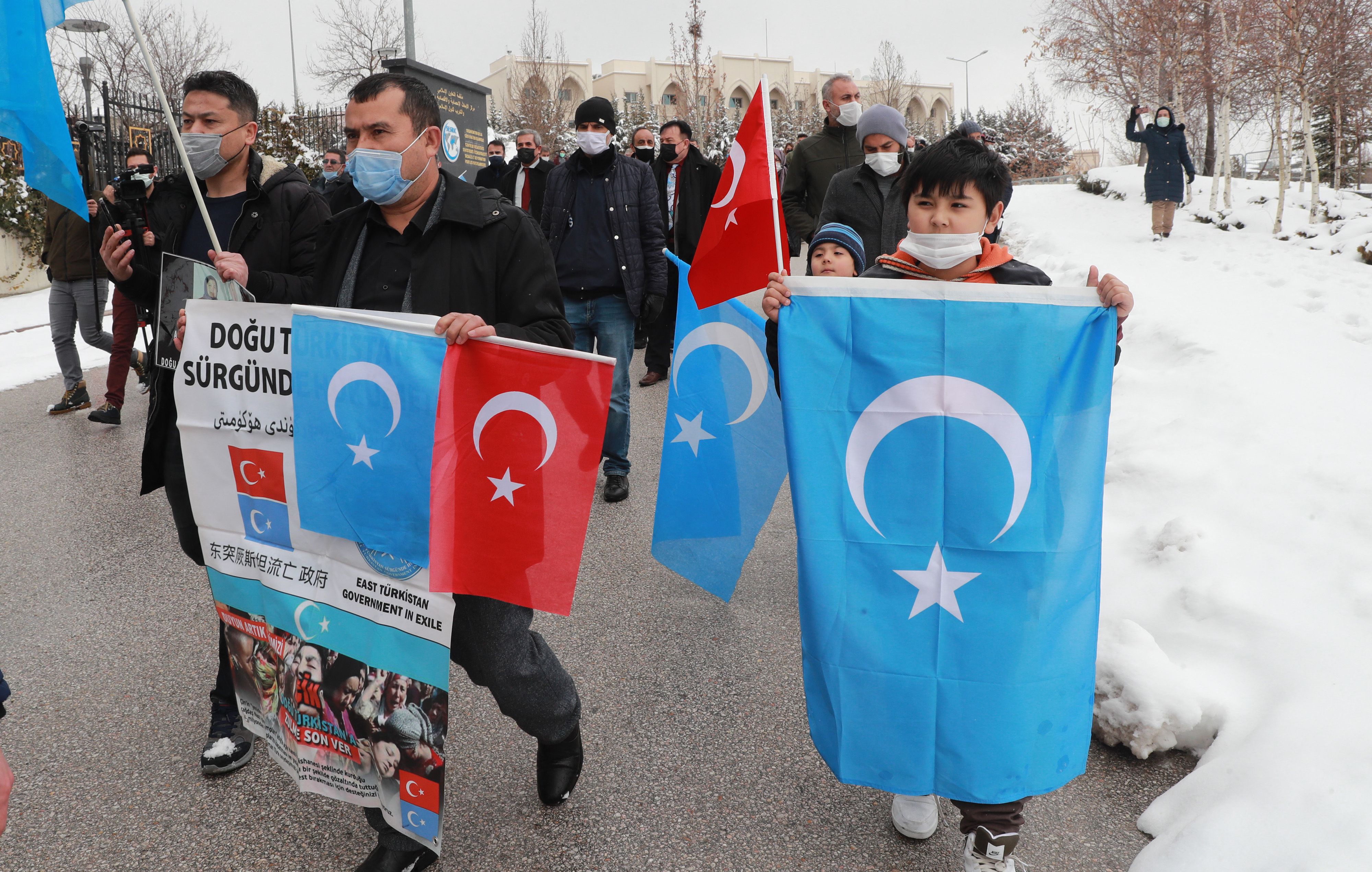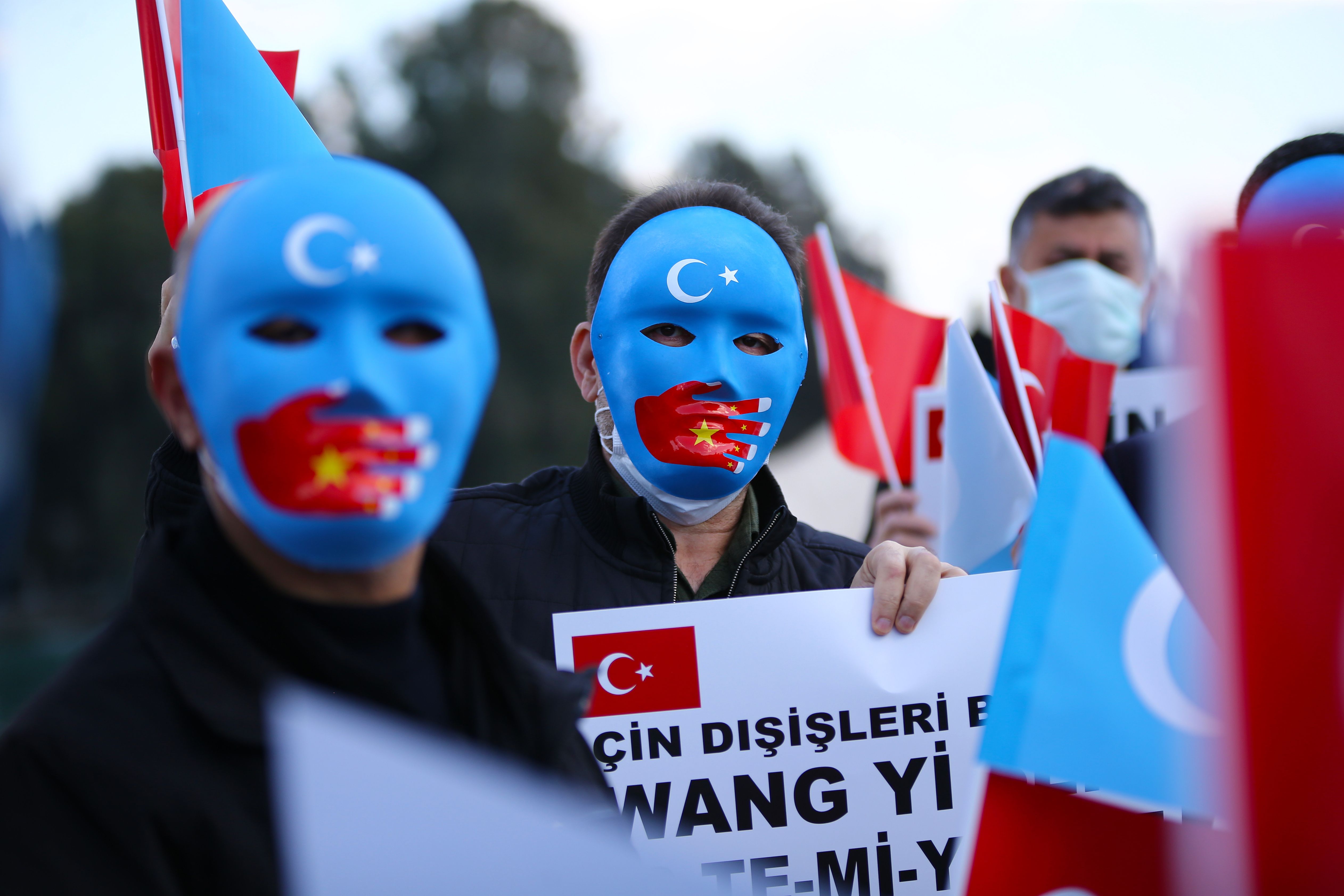 Go deeper