Agriculture secretary: Under Trump, 0.1% of COVID farm aid went to Black farmers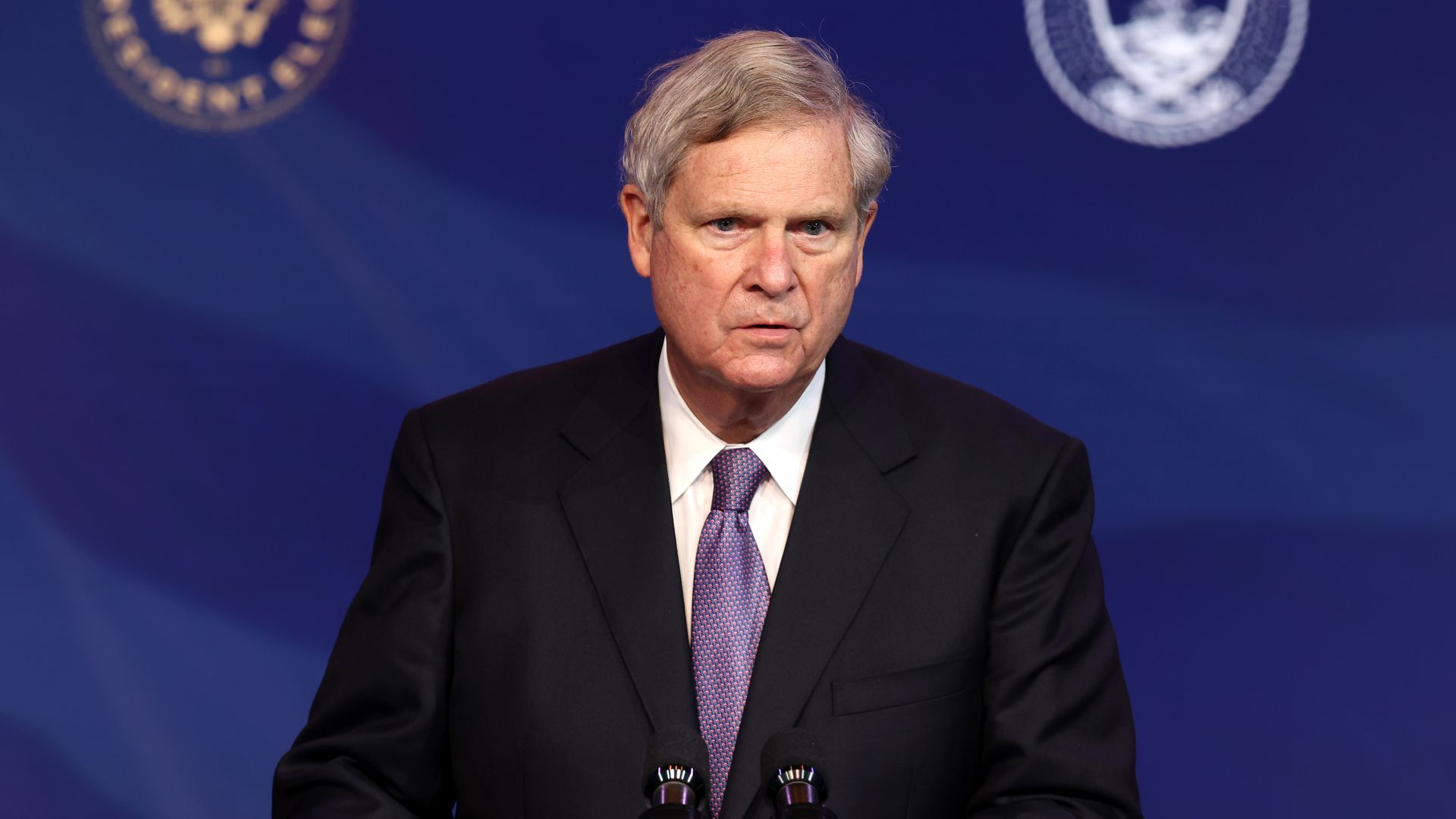 Only o.1% of the COVID-19 relief aid for American farmers passed by the Trump administration went to Black farmers, Agriculture Secretary Tom Vilsack told the Washington Post in an interview Thursday.
Why it matters: Vilsack pointed to the disparity as another illustration of how the coronavirus has exacerbated pre-existing inequalities in American society, which he said the Biden administration is focused on helping close.
What they're saying: "We saw 99 percent of the money going to White farmers and 1 percent going to socially disadvantaged farmers and if you break that down to how much went to Black farmers, it's 0.1 percent," Vilsack, who was confirmed in February for his second term as agriculture secretary, told the Post.
"The top 10 percent of farmers in the country received 60 percent of the value of the covid payments. And the bottom 10 percent received 0.26 percent."
The big picture: During the Trump administration, $26 billion was disbursed under the Coronavirus Food Assistance Program, but only $20.8 million went to Black Farmers, per the Post.
Under the Biden administration, $5 billion of the American Rescue Plan will be allocated to disadvantaged farmers, a policy point that has proved contentious with Republicans.
Vilsack told the Post that his agency will be focused on combatting three systemic problems: "a broken farm system, food insecurity and a health-care crisis."
Go deeper: Clyburn condemns Graham for calling COVID aid to Black farmers "reparations"
Go deeper