It's time for tech CEOs' closeups — again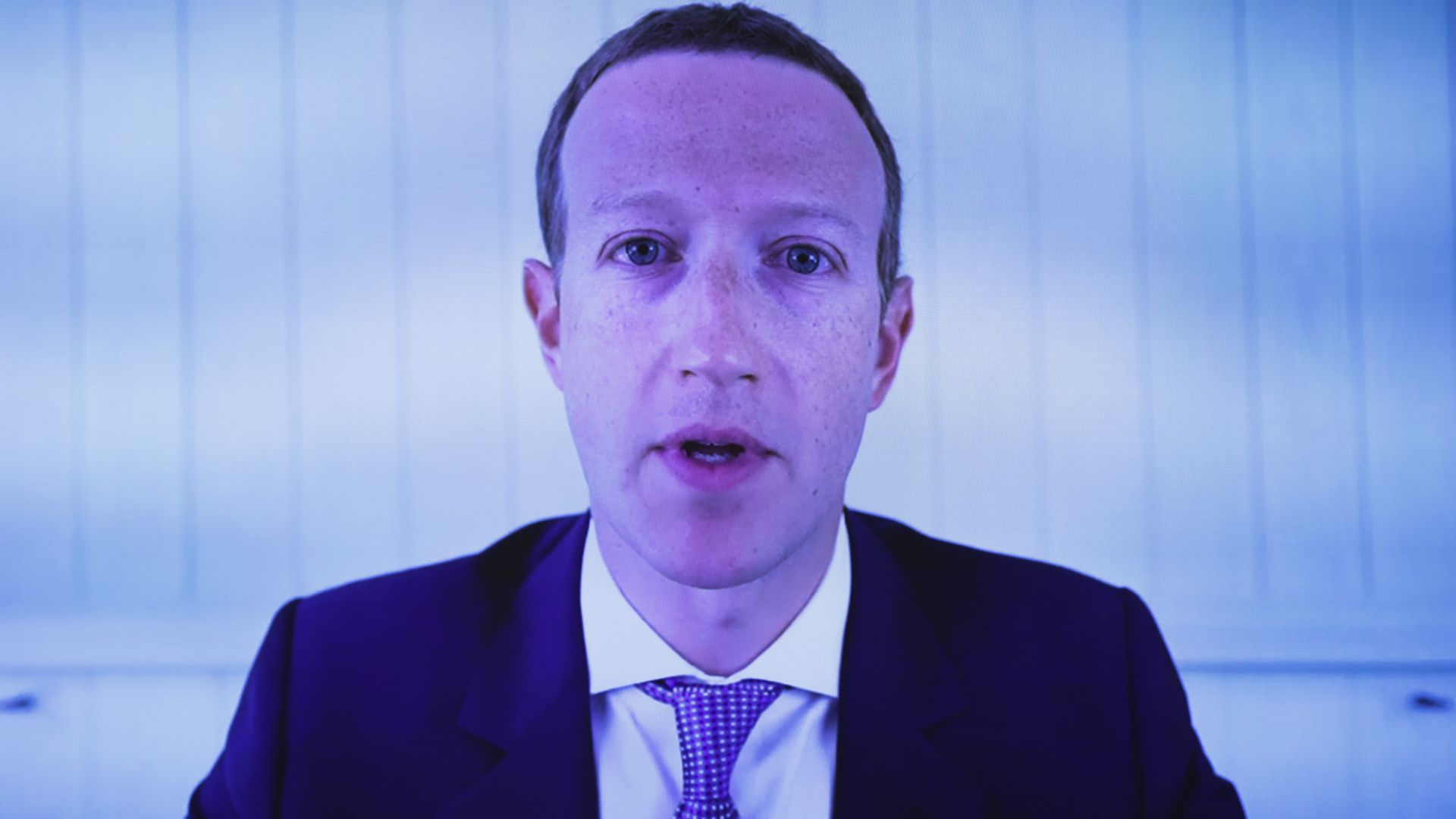 Thursday's House hearing on misinformation marks the fourth time since the pandemic's start that tech CEOs videoconferenced with Congress.
Why it matters: It's getting to be a regular thing, and industry observers are wondering whether anyone is going to start getting better at it.
Flashback: The first CEO-palooza last summer — featuring Mark Zuckerberg, Tim Cook, Jeff Bezos and Sundar Pichai — had the advantage of novelty, and the audience gave these executives some slack. We were all learning about this new world at the same time!
We saw that even tech billionaires can have grainy video, and watched in amazement as Cook's image briefly dissolved into pixelated shards.
By October's Senate Commerce hearing, with Zuckerberg, Pichai and Twitter's Jack Dorsey, we expected a smoother ride.
But this was the event where the chairman had to call a 5-minute recess because Zuckerberg had still failed to dial in after a half-hour of proceedings.
"We are unable to make contact with Mr. Mark Zuckerberg," Sen. Roger Wicker announced. "We are told by Facebook staff that he is alone and attempting to connect with this hearing."
In the before times, these events were just a bunch of people in suits in a hearing room. In the Zoom era, everything is less predictable.
At the October hearing, Dorsey appeared to be on his deck.
During a November encore that he and Zuckerberg returned for, this time with the Senate Judiciary Committee, the Twitter CEO looked like he was videocasting from his kitchen.
Yes, but: Maybe it was just somebody's kitchen. One fact of Zoom-hearing life is that you never know for sure where any of the guests is. They beam in from rooms that are not quite offices, not quite homes, not quite hotel rooms — just anonymous liminal spaces.
There are generic houseplants and tastefully arranged piles of books and just maybe — as in Pichai's first appearance — an elegant-looking wall of monochrome geometric patterns.
Nothing personal, nothing quirky, and certainly nothing revealing.
That's unlikely to change this time around. Don't expect anyone to loosen up.
Zuckerberg — the only of these CEOs to appear at all of these events — has plowed his way through each hearing with the camera in his face, and his face in ours.
His head has remained rigidly centered and forward-facing — as if he were two-dimensional.
What to watch: If Facebook's CEO gazes left or right, anything could happen.
Go deeper