Schumer lays out Senate's next top legislative priorities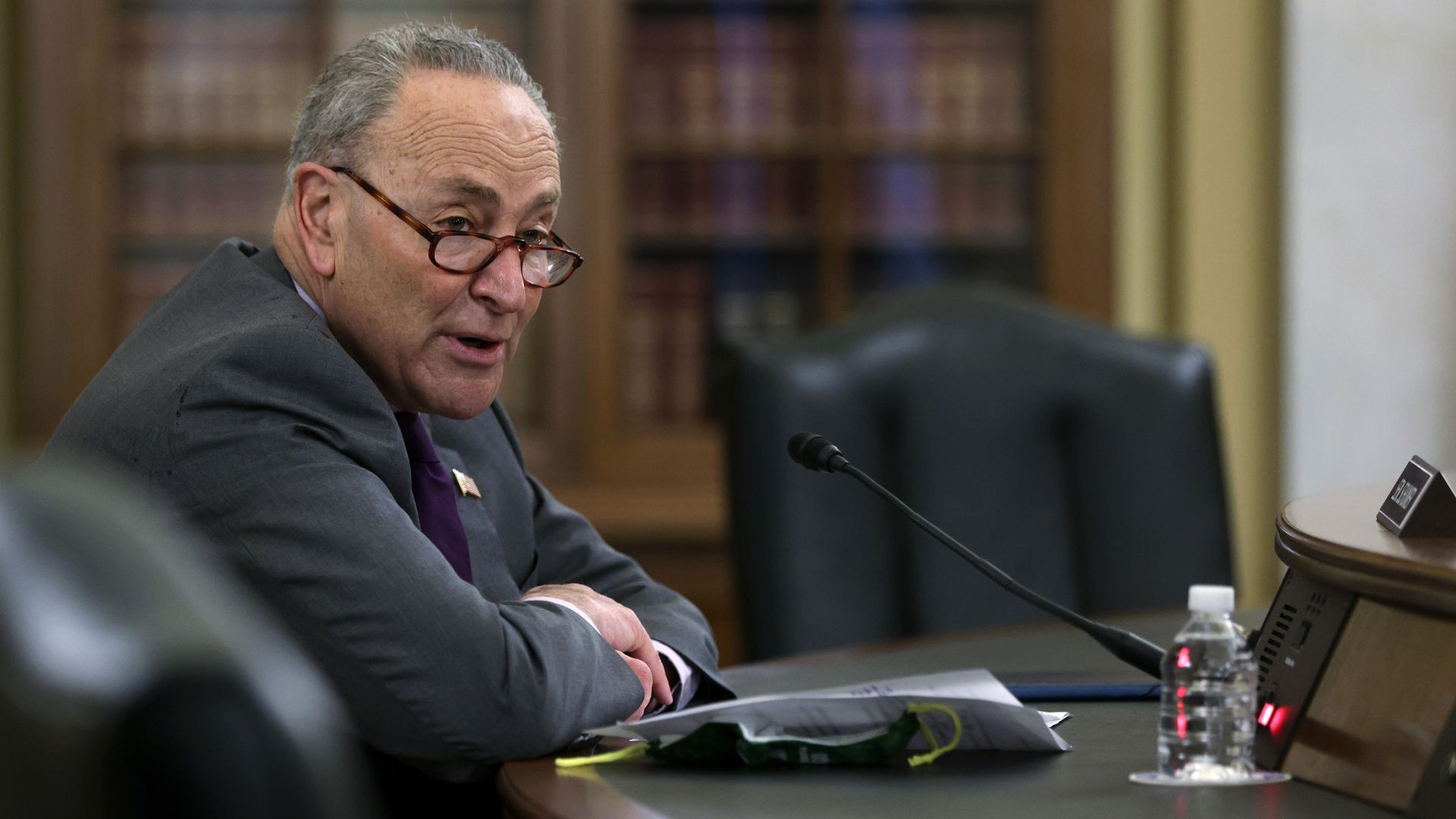 Senate Majority Leader Chuck Schumer (D-N.Y.) laid out the Senate's April legislative priorities on Tuesday, saying that Democrats will attempt to work with Republicans but the caucus would find a way to move forward.
What he's saying: "We will try to work with our Republican colleagues on a bipartisan basis when and where we can. But if they choose to obstruct, rather than work with us to deliver for American families, we must make progress nonetheless. Failure is not an option," Schumer said in a letter to Senate Democrats.
Schumer would not rule out getting rid of the filibuster to achieve his goals, saying at a press conference that "everything is on the table."
"I believe that big bold action is an imperative. We must get that done. And we prefer our Republican colleagues to work with us. ... But if they don't, our caucus will come together and we will discuss the best way to produce that big bold action," he said.
Details: The Senate will focus on three specific areas: Voting rights and civil rights, economic recovery and jobs, and health and gun safety.
Schumer said that once the Senate returns to session, they will first take up Sen. Mazie Hirono's (D-Hawaii) COVID-19 hate crimes legislation, which would designate a Department of Justice official to oversee hate crimes directly related to the pandemic.
Schumer pledged to bring gun control legislation to the Senate floor.
Schumer said that he would hold a vote on the election and corruption bill known as the For the People Act.
The Senate Judiciary Committee will take up the John Lewis Voting Rights Act, which looks to strengthen the Voting Rights Act.
Of note: All of these bills would require a 60-vote majority should Schumer and Democrats keep the filibuster in place.
What's next: The Senate is set to return on April 12.
Go deeper