How to make poorer Americans richer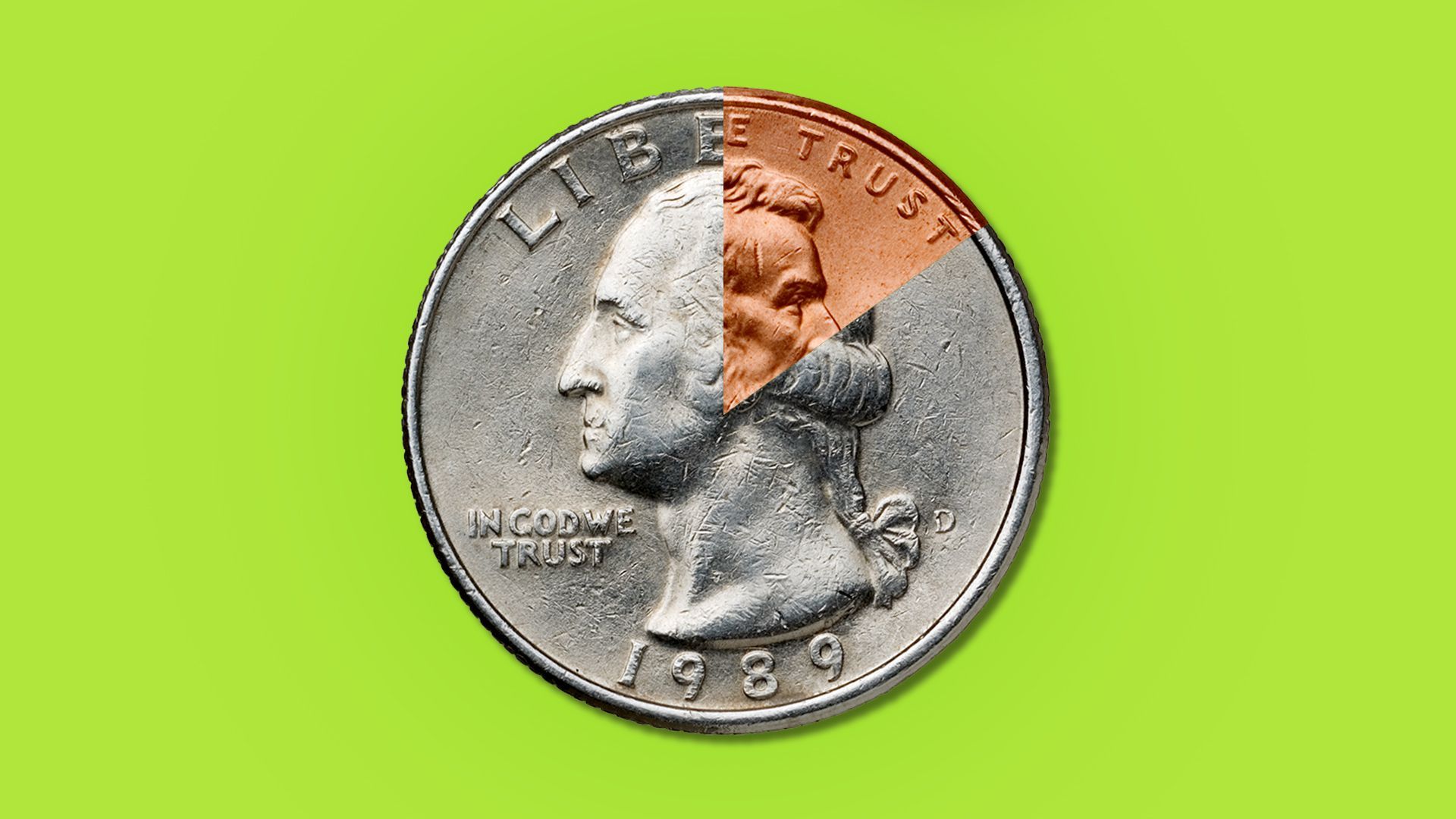 If you're happy with your retirement plan, there's a very good chance you're a federal employee. Now there's a bipartisan proposal to extend that excellent service to the people who need it most — middle- and low-income households who don't have any retirement savings at all.
Why it matters: The federal government currently spends about $250 billion per year on tax incentives for richer Americans to pay into 401(k) accounts and IRAs. The new proposal, from the Economic Innovation Group think tank, would add about $50 billion more to help most of the bottom 50% of the population.
How it works: Some six million federal employees, including members of Congress, pay into the Thrift Savings Plan (TSP) — the largest defined-contribution pension plan in the world.
The TSP is a huge success, boasting an incredibly low expense ratio of about 0.04% as well as a 95% participation rate for employees with a high school degree or less.
The scheme proves, says EIG CEO John Lettieri, that "if you give low-income workers access to a well-designed retirement plan, they will participate. If we didn't have TSP, we couldn't say that."
The public policy organization's new proposal, from right-wing economist Kevin Hassett and left-wing economist Teresa Ghilarducci, would effectively give all low-income Americans the same retirement-savings opportunities that are currently extended to federal employees.
The savings plan would be portable, no matter who your employer was — or even whether you're employed at all. And it would come with a government match to incentivize participation.
What they're saying: "If a plan like TSP, combined with government matches, were available to everyone," write Hassett and Ghilarducci, "then households at the middle and the low end of the income and wealth distribution would have significantly more financial wealth."
"So long as the private return on capital is higher than the Treasury Department's borrowing cost, the policy is a positive for American well-being as a whole, and promises significant positive revenue feedback in the future."
Our thought bubble, from Axios' Hans Nichols: While the potential constituency for this proposal is massive, the interest group to get it across the line doesn't seem obvious.
The bottom line: The average household in the poorest 25 percent of the wealth distribution currently has $1,380 of total wealth. Hassett and Ghilarducci estimate that after 40 years of participating in this scheme, that number would rise to between $138,000 and $610,000.
Go deeper