Exclusive: The first-ever NFT from 2014 is on sale for $7 million plus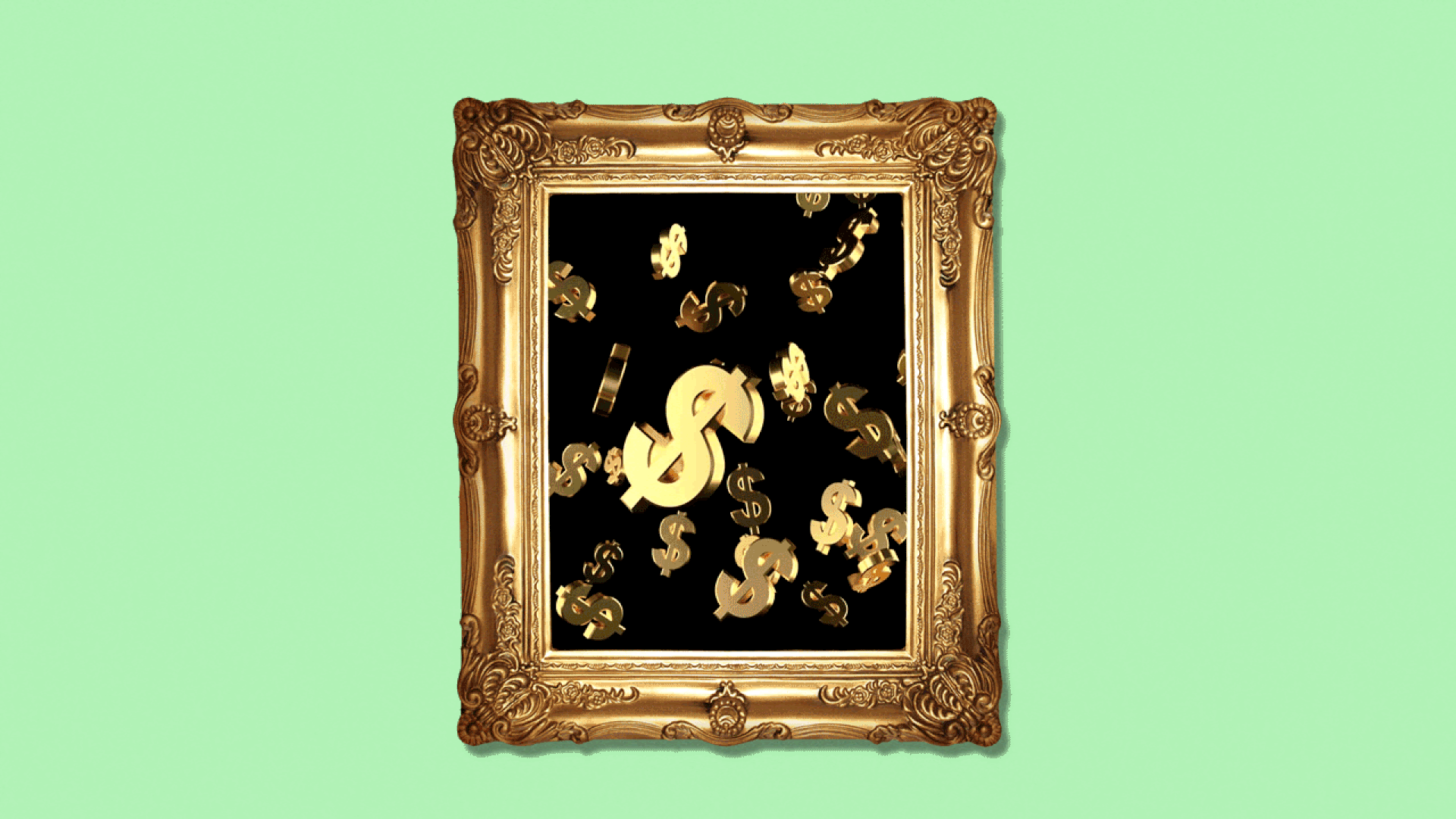 The first-ever NFT was minted by artist Kevin McCoy in 2014 — you can see his presentation with technologist Anil Dash here.
Why it matters: While NFTs are regularly talked about as "digital art," few if any of them have much in the way of serious art world credentials.
McCoy is an exception. With his wife Jennifer, he has established himself over many years as a first-rate digital artist. One of their works is on display now at the Metropolitan Museum of Art.
"The NFT phenomenon is deeply a part of the art world," says McCoy. "It emerged from the long history of artists engaging with creative technology."
The first NFT, "Quantum," which can be found here, has the kind of historical importance that is sometimes ascribed to CryptoPunks; it's therefore of interest to crypto investors and other NFT-collecting technologists.
The McCoys' work has historically been collected by art collectors, however — the kind of people who deal in genteel transactions with a gallery, rather than entering into public bidding wars.
"Quantum" is for sale, and if rare CryptoPunks can give any indication as to its value, it could fetch $7 million or more. What's not clear is exactly how it will be sold. Says Tamas Banovich, McCoy's gallerist at Postmasters gallery in New York: "We are trying to figure out which world is appropriate."
Go deeper