Ja Rule sells Fyre Festival painting as NFT for $122,000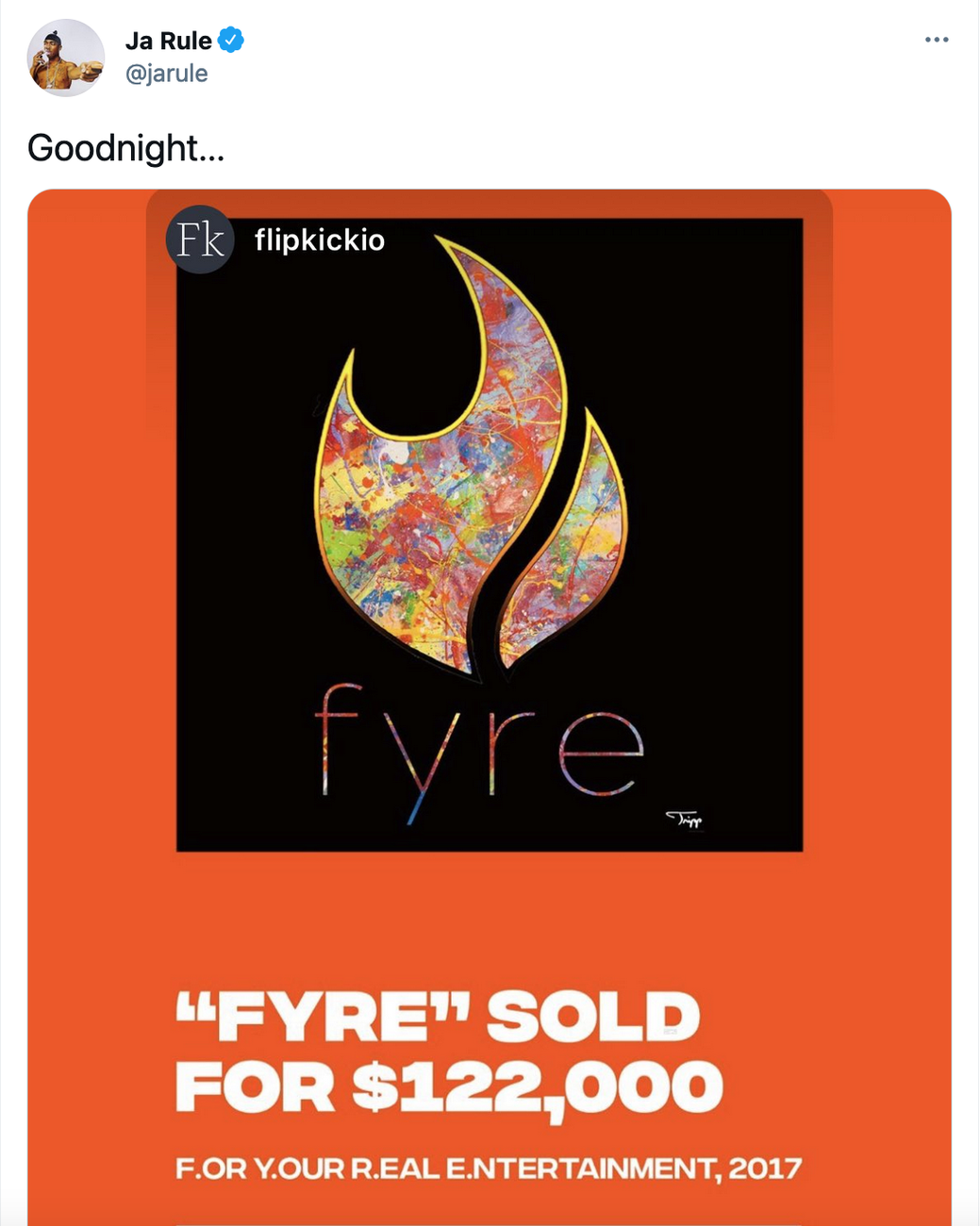 A portrait of the Fyre Media logo held by rapper Ja Rule sold at auction for $122,000 through the rapper's NFT venture Flipkick painting, Ja Rule said on Twitter.
Why it matters: Because markets are efficient.
What it means: NFTs, or non-fungible tokens, are typically digital or virtual items (music, artwork, video game powers) that are accompanied by a blockchain ownership record, but can also include real-life items with a digital ledger entry.
It gets better: In addition to the painting, the NFT includes a note from Ja Rule that says, "F---k this painting." An autograph is also available upon request, according to Complex.
Ja Rule said he bought the painting for $2,000 and has kept it in his house since the company's headquarters closed following the disastrous Fyre Festival in 2017, per Forbes.
The bottom line: This is a real story. All of this really happened.
Editor's note: This story has been corrected to show that the name of Ja Rule's NFT venture is Flipkick (not KickFlip).
Go deeper