House race shows Latino pushback over migrant increase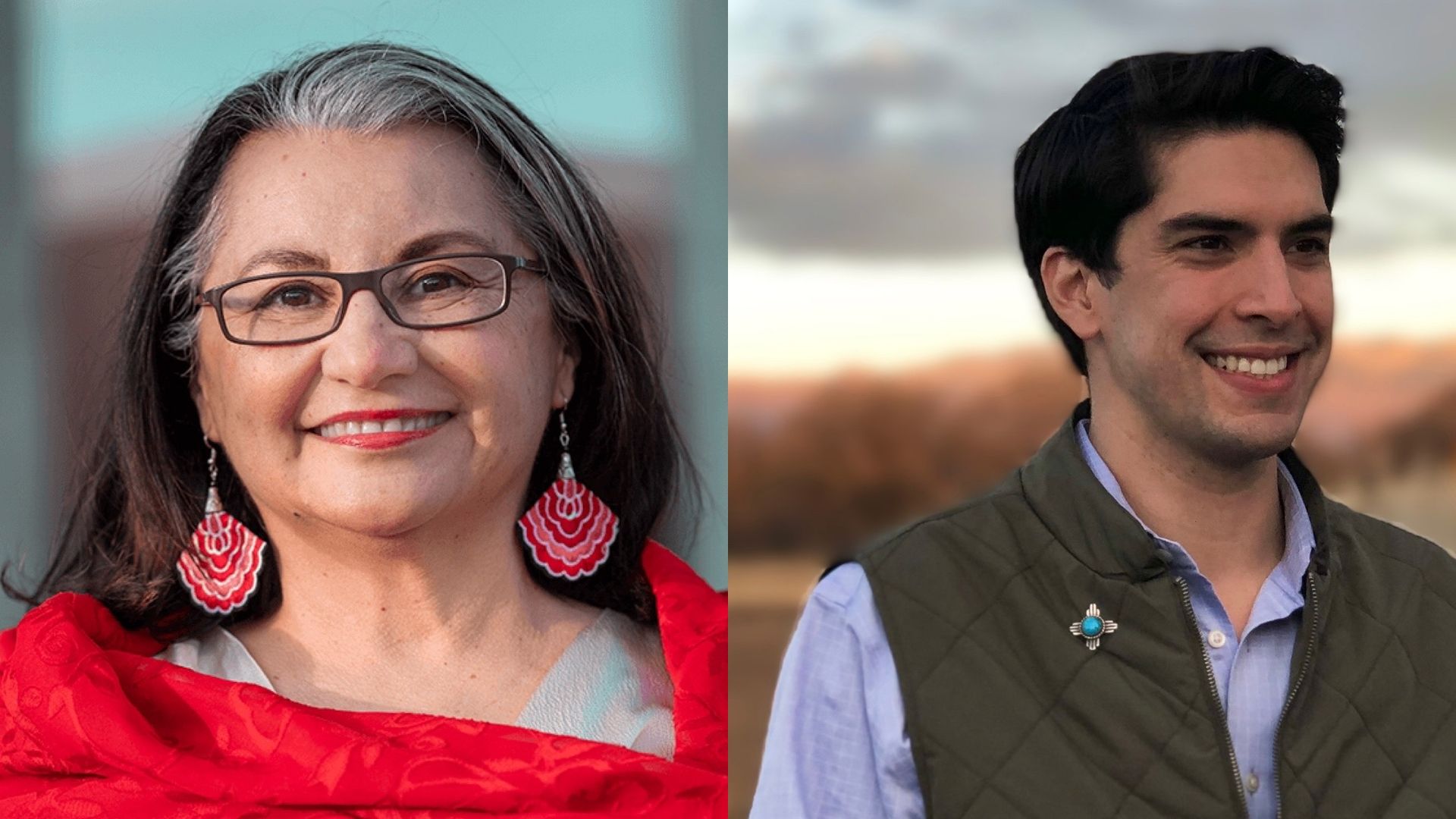 This story is from Axios Latino, a new collaboration with Noticias Telemundo that launches today. Sign up here.
A special election to fill Interior Secretary Deb Haaland's former House seat is revealing growing frustration among Latino candidates about the Biden administration's handling of rising migration at the southern border.
Why it matters: The dynamics in this race in a Democratic-leaning and heavily Hispanic central New Mexico district representing Albuquerque could be an early indicator of how Latino voters assess President Biden's performance in office.
What they're saying: Several Democrats vying for the seat say the new administration needs to show more care for migrants and more transparency with the press and public.
Victor Reyes, a former aide to New Mexico Gov. Michelle Lujan Grisham, said he's "disappointed" and that the U.S. must "make sure that we are treating our asylum seekers with the compassion that this nation should stand on. I'm going to make sure that the Biden administration is held accountable."
"It's got to change; we elected this president because of a reaction to Trump's cruel and inhumane policies," said state Sen. Antoinette Sedillo López, a candidate and who raised $1 million for the seat in the 2018 election cycle.
"We need a lot more transparency ... let the press and the public in," said labor organizer and state Rep. Patricia Roybal Caballero.
Republicans, meanwhile, say Biden's softer policies and rhetoric compared with the Trump administration's approach have fueled a crisis.
"President Biden's open border policies are making things worse: overwhelming holding facilities and depleting resources, putting immigrant children and families at risk, and making our country less secure," said Navajo Hispanic businesswoman Elisa Martinez, who is seeking the Republican nomination.
Between the lines: An identical partisan divide around immigration is playing out nationally between Democrats and Republicans and across ethnic lines.
Yet Latino candidates offer unique insight about U.S.-born Hispanic voters who are sometimes targets of anti-immigrant sentiment, yet also split on how the federal government should revamp immigration policies.
Latino voters voted less enthusiastically for Biden in 2020 than for Hillary Clinton in 2016, and some advocates say both parties are ignoring large Mexican American regions like South Texas, New Mexico and Central California.
Axios earlier this week published exclusive photos from a U.S. Customs and Border Protection temporary overflow facility in Donna, Texas, revealing crowded, makeshift conditions at the border as the government's longer-term child shelters and family detention centers fill up.
Driving the news: Haaland's resignation from her House seat to become Interior Secretary has sparked a number of Latinos and left-leaning Democrats to run for her seat. Under New Mexico law, party officials get to decide their nominees for a special election scheduled for June 1.
Other Democrats seeking the nomination are attorney Randi McGinn, state Rep. Melanie Stansbury, and state Rep. Georgene Louis of Acoma Pueblo.
State Sen. Mark Moores, conservative radio CEO Eddy Aragon and three others also are vying for the Republican nomination.
The intrigue: Reyes, 29, is the nephew of former El Paso Border Patrol Sector Chief and former Rep. Silvestre Reyes (D-Texas). He'd be New Mexico's first openly gay man elected to Congress.
Sedillo López, 63, a retired law school professor, clerked in 1983 on the DC Circuit and has said she was inspired by one of the federal judges, future Supreme Court Justice Ruth Bader Ginsburg.
Don't forget: Previous holders of the 1st Congressional District in New Mexico, a state with the highest share of Latino residents in the country, have gone on to higher office and cabinet positions.
The late Rep. Manuel Lujan Jr. held his seat for two decades and later became President George H.W. Bush's Interior secretary. Former Rep. Heather Wilson became secretary of the Air Force. Former Rep. Martin Heinrich became a senator.
Editor's note: This story has been updated to correct the spelling of State Sen. Mark Moores. It has also been changed to reflect that state Sen. Antoinette Sedillo López raised $1 million for her last Congressional race, not the current cycle.
Go deeper