Heritage Foundation turned down six-figure tech donations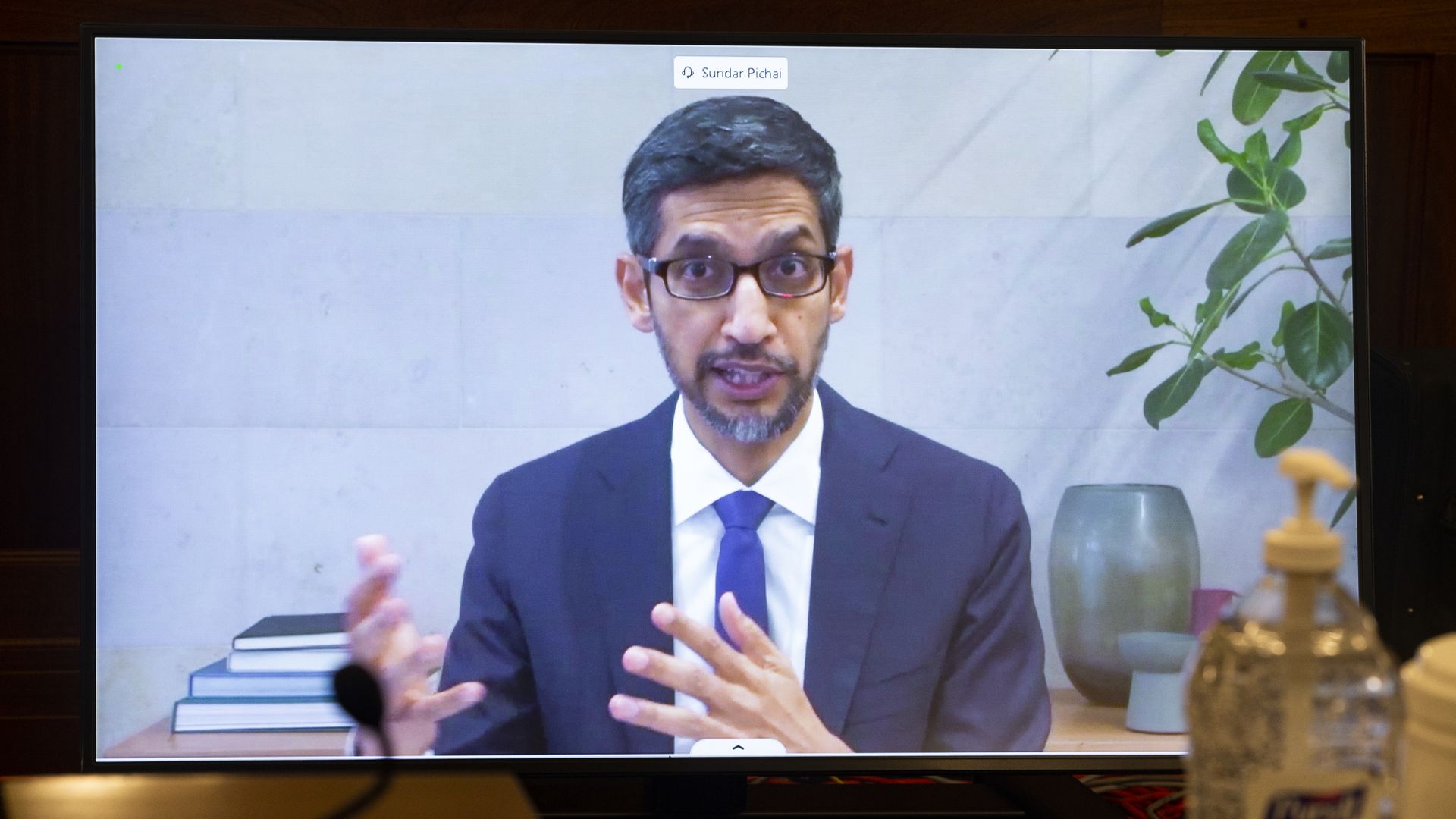 Flagship conservative think tank the Heritage Foundation turned down a pair of six-figure contributions last year from tech giants Google and Facebook, Axios has learned.
Why it matters: CEOs for both companies will be on the Hill on Thursday, where they're expected to endure verbal lashings from both sides of the aisle. Heritage's rejection of their support, which came just days before the 2020 election, is a microcosm of the conservative fury at major tech firms.
What's new: Outgoing Heritage president Kay Coles James wrote pointed letters to Facebook CEO Mark Zuckerberg and Google CEO Sundar Pichai in late October turning down their contributions.
The letters, which Heritage provided to Axios, formally rejected a $225,000 contribution from Google and noted that it would be returning a $150,000 donation from Facebook.
"We cannot in good conscience take money from a company that repeatedly, and blatantly, suppresses conservative speech on your platforms," said the letter to Pichai, language closely mirrored in the note to Zuckerberg.
Heritage accused Facebook of blocking referral traffic to the foundation's news and opinion website, and Google of censoring its YouTube videos, including by appending a disclaimer on one pre-election video "meant to cast doubt on the credibility of our well-sourced claims about the risks of voting by mail."
The Zuckerberg letter also noted Facebook's decision to temporarily limit the reach of New York Post story on the contents of Hunter Biden's laptop just weeks before the election.
Flashback: According to a Heritage spokesperson, Google had previously donated a total of $1.55 million to the group. Facebook had contributed $275,000.
Contributions to Heritage in 2019 alone totaled more than $87 million, according to its financial statements for the year.
Between the lines: Heritage's release of its letters to Zuckerberg and Pichai came on the eve of their testimony before the House Energy and Commerce Committee on Thursday.
Both CEOs are expected to face hostile questioning from members on both sides of the aisle. Heritage's complaints last year mirror likely lines of attack from Republicans.
Indeed, one GOP congressman, Colorado Rep. Ken Buck, said on Wednesday that he would not accept future donations from Google, Facebook or Amazon.
Editor's note: This story has been corrected to note that Facebook temporarily limited the reach of the New York Post's story, not that it blocked links to it.
Go deeper