Federal appeals court: States may restrict open carry of firearms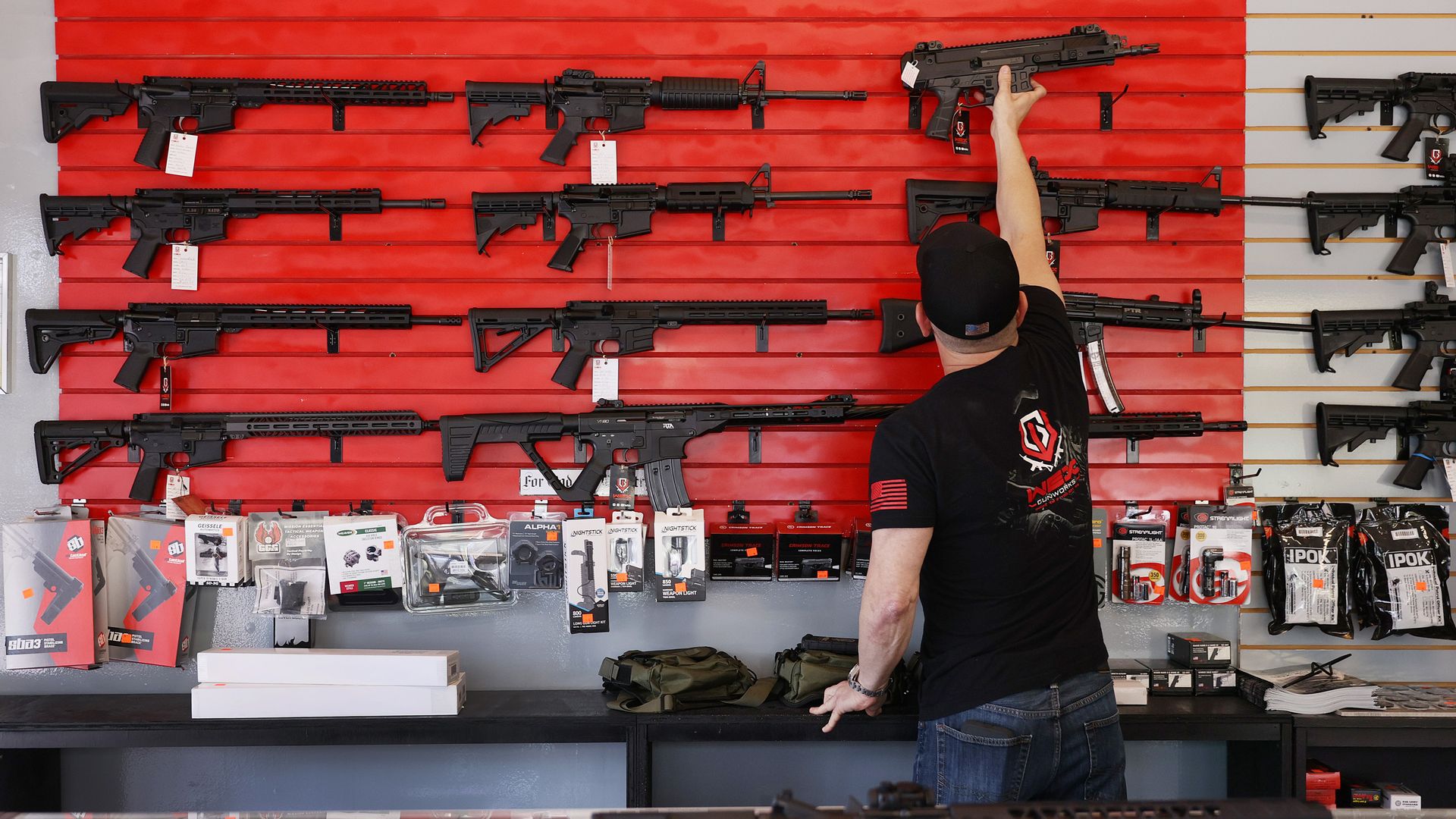 A California federal appeals court ruled on Wednesday to uphold a county law in Hawaii that strictly limited permits for openly carrying firearms.
Why it matters: The 7-4 decision comes amid a renewed gun control debate spurred by two mass shootings that occurred less than a week apart and killed a total of 18 people.
What they're saying: The Ninth U.S. Circuit Court of Appeals rejected Hawaii resident George Young's suit against the state for denying his application to carry a gun outside his home.
"The government may regulate, and even prohibit, in public places — including government buildings, churches, schools, and markets — the open carrying of small arms capable of being concealed, whether they are carried concealed or openly," Judge Jay Bybee wrote for the majority.
The state of Hawaii prohibits residents from openly carrying firearms without a license. Licenses are granted only to residents who prove a need due to "reason to fear injury" to "person or property."
The court affirmed the district court's dismissal of Young's challenge, writing that the state's restrictions reflect "longstanding prohibitions, and therefore, the conduct they regulate is outside the historical scope of the Second Amendment."
The Second Amendment does not "guarantee an unfettered, general right to openly carry arms in public for individual self-defense," the opinion continued. "Accordingly, Hawai'i's firearms-carry scheme is lawful."
The other side: Judge Diarmuid O'Scannlain called the majority decision "unprecedented" and "extreme," in his lead dissent.
Context: Wednesday's decision overturned a ruling in the same case from roughly a year ago, the LA Times writes.
What to watch: It seems likely the ruling will reach the U.S. Supreme Court, CNN reports.
The big picture: President Biden has called on Congress to pass legislation on gun control. The White House is also considering implementing gun safety measures through executive action.
A Colorado judge overturned Boulder's assault weapons ban 10 days before a gunman opened fire in a grocery store and killed 10 people in the city.
Go deeper: Gun control debate returns to Congress
Go deeper