Crosswalks in the crosshairs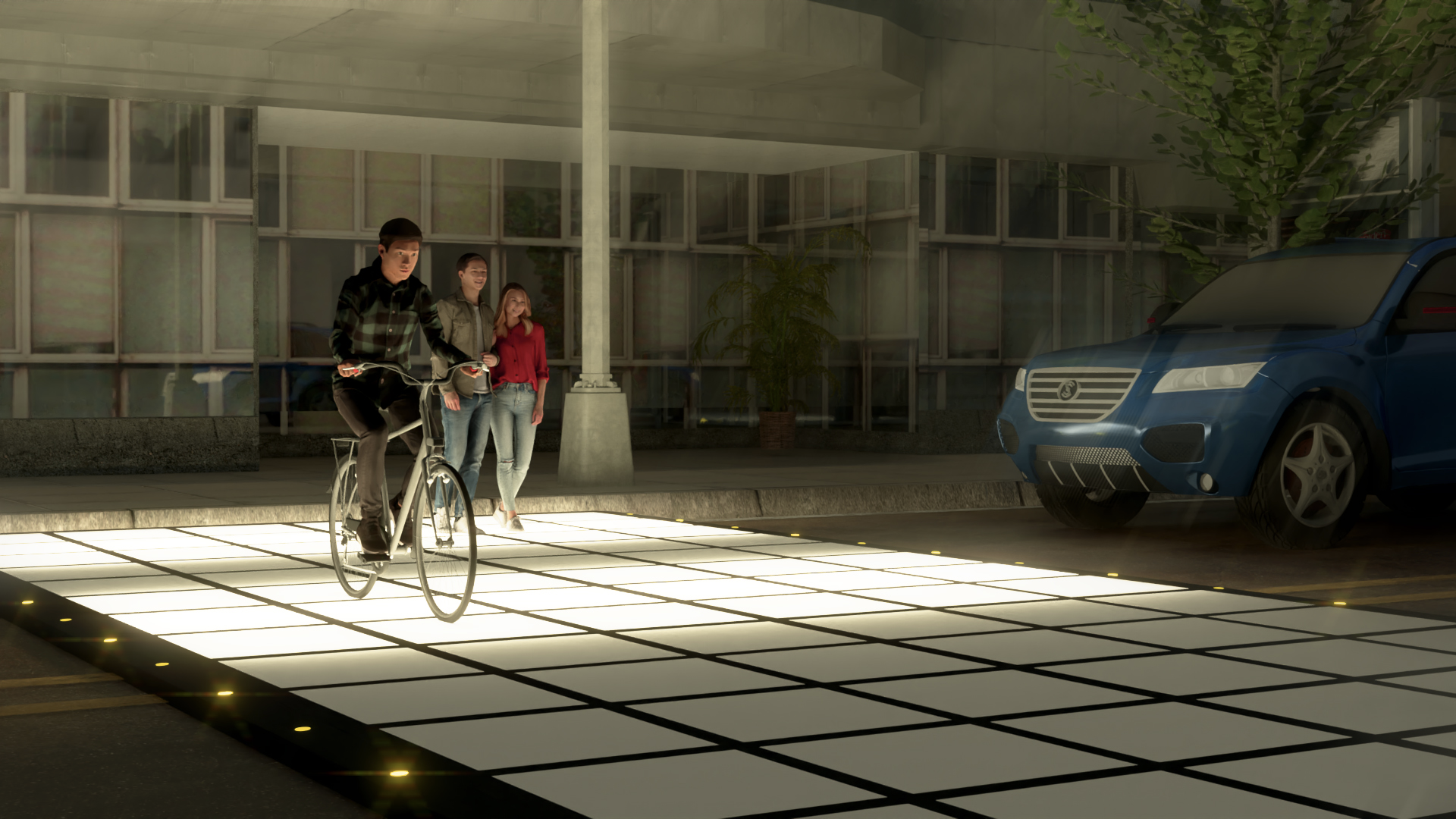 The rise of pedestrian deaths in the U.S. has triggered a mass scramble to improve the design of urban crosswalks — ideally, using technology.
Why it matters: Crosswalks are a growing site of preventable deaths — often with distracted driving to blame — and urban planners are envisioning various types of facelifts that could make a difference.
The development of better crosswalks could be a big leap forward for "smart cities" technology, which has sputtered in recent months over privacy issues.
Driving the news: A report released Tuesday by the Governor's Highway Safety Association says the pedestrian fatality rate rose 20% in the first six months of 2020 "as speeding, distracted and impaired driving, and other dangerous driving behaviors increased during the COVID-19 pandemic."
A separate report by Smart Growth America says there was a 45% increase in the number of Americans killed by drivers while walking between 2010-2019.
The Vision Zero Network, a national initiative to eliminate traffic fatalities and severe injuries, has been opening chapters in cities across the country. (Here's a map of their 45+ communities.)
Speed management is part of the solution, traffic experts say, as is improved signaling.
What's happening: Startups like Sensol Systems, which has developed a light-up crosswalk that illuminates when people (and bikes and pets) are in it, are talking to cities and campuses about cost-effective designs.
"We are creating a buffer of light," Janie Bube, the founder and CEO of Sensol Systems, tells Axios.
"When somebody is on the sidewalk and steps onto the crosswalk, it will activate and illuminate, but that same effect does not happen if there's a car going over it."
Her crosswalk — which will cost less than $45,000 per intersection, and is still being shopped to potential clients and venture capitalists — is able to collect the data (on pedestrian counts, etc.) that cities crave.
"Over 300,000 pedestrians die crossing the street globally each year, and over 75% of these deaths occurred during low visibility conditions," per Sensol's website.
When it comes to crosswalk technology, "the space isn't that crowded," Bube told me. "The difficulty is breaking into the status quo, disrupting the status quo."
The big picture: While most pedestrian crosswalks have minimal markings, some are painted with zebra stripes — seen as a good first step — and some are equipped with rectangular rapid flashing beacons.
The latter use high-intensity LED lights that flash to improve driver visibility and yield rates at crosswalks.
They're made by companies like TAPCO and Carmanah.
During the pandemic, some cities tried blocking traffic in pedestrian-friendly ways to create "slow streets," but success has been mixed.
Washington, D.C. is ending its program in May.
Flashback: Modern crosswalk design got started in the U.K. (Remember the cover of the Beatles' album "Abbey Road"? That's a zebra crossing.)
Marked crosswalks were introduced in the U.K. in the 1930s, accompanied by flashing amber globes known as "Belisha beacons." (Named for minister of transport Leslie Hore-Belisha.)
Painted "zebra stripes" emerged in the 1940s.
Go deeper