AstraZeneca issues new Phase 3 data for COVID vaccine, confirming safety and efficacy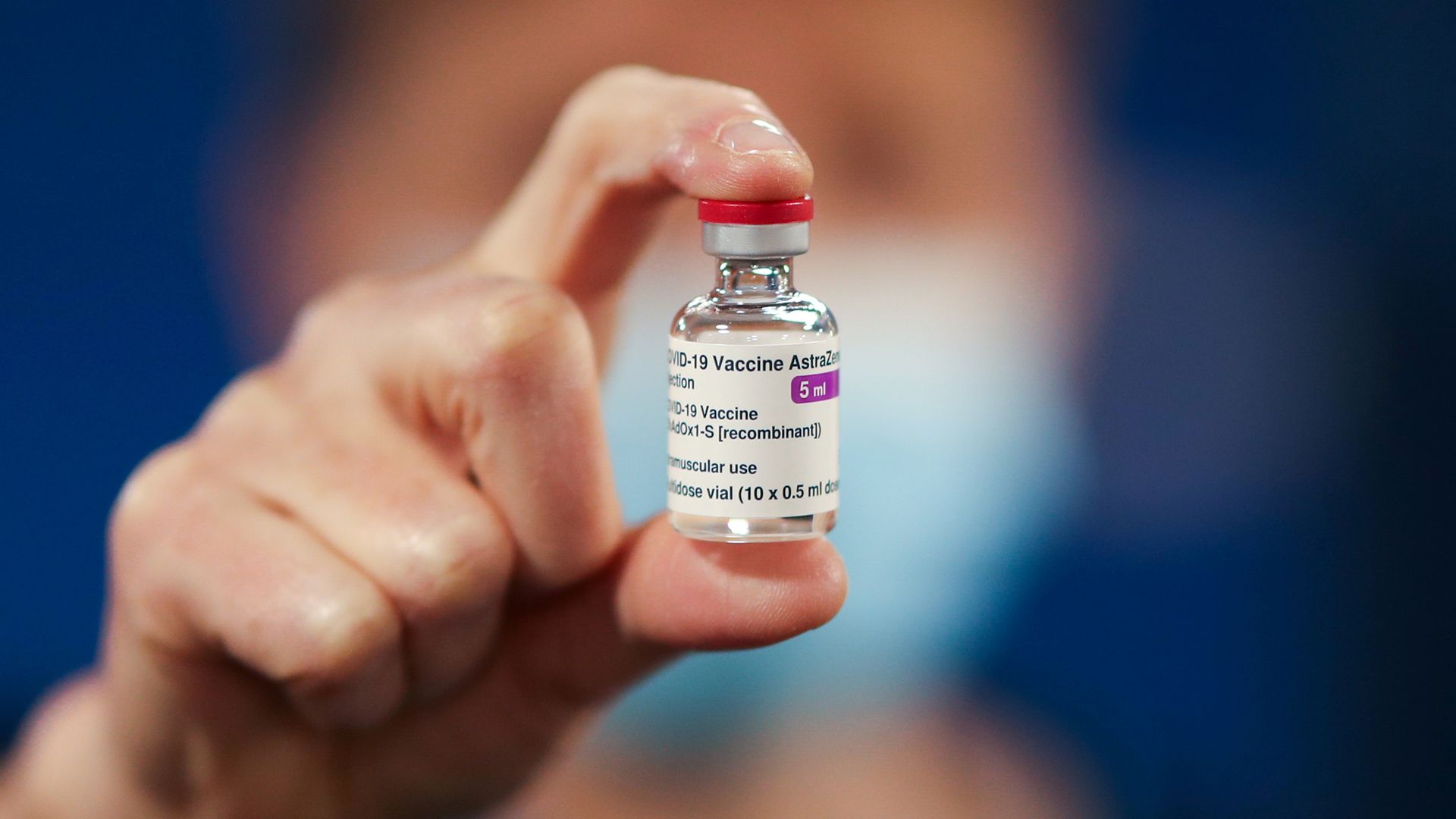 AstraZeneca said Wednesday that a primary analysis of its Phase 3 trial data confirmed its coronavirus vaccine's "safety" with a 76% efficacy rate against symptomatic COVID.
Flashback: The company reported on Monday that a U.S. trial found its vaccine 79% effective, but faced backlash after NIAID said Tuesday it may have included information that provided an "incomplete view of the efficacy data" in its U.S. results.
Our thought bubble, via Axios' Caitlin Owens: A 3 percentage point difference in efficacy isn't much, but the public relations damage to the vaccine brought on by the last few days may be hard to undo.
By the numbers: Updated results include data from 190 symptomatic cases, 50 more than the cases studied in the dataset released Monday.
The new analysis also found:
100% efficacy against severe or critical disease and hospitalization.
85% efficacy against symptomatic COVID-19 in participants ages 65 years and up, a jump from a previously reported 80%.
What to watch: The Food and Drug Administration must go over the data AstraZeneca submits.
The big picture: AstraZeneca already faced controversy after more than a dozen countries suspended use of its vaccine in mid-March due to reports of blood clots in some people who had gotten the shot.
A European Union agency later said there is "no indication" the vaccine causes blood clots.
Go deeper