Biden: U.S. will exit Afghanistan soon, but likely after May 1 deadline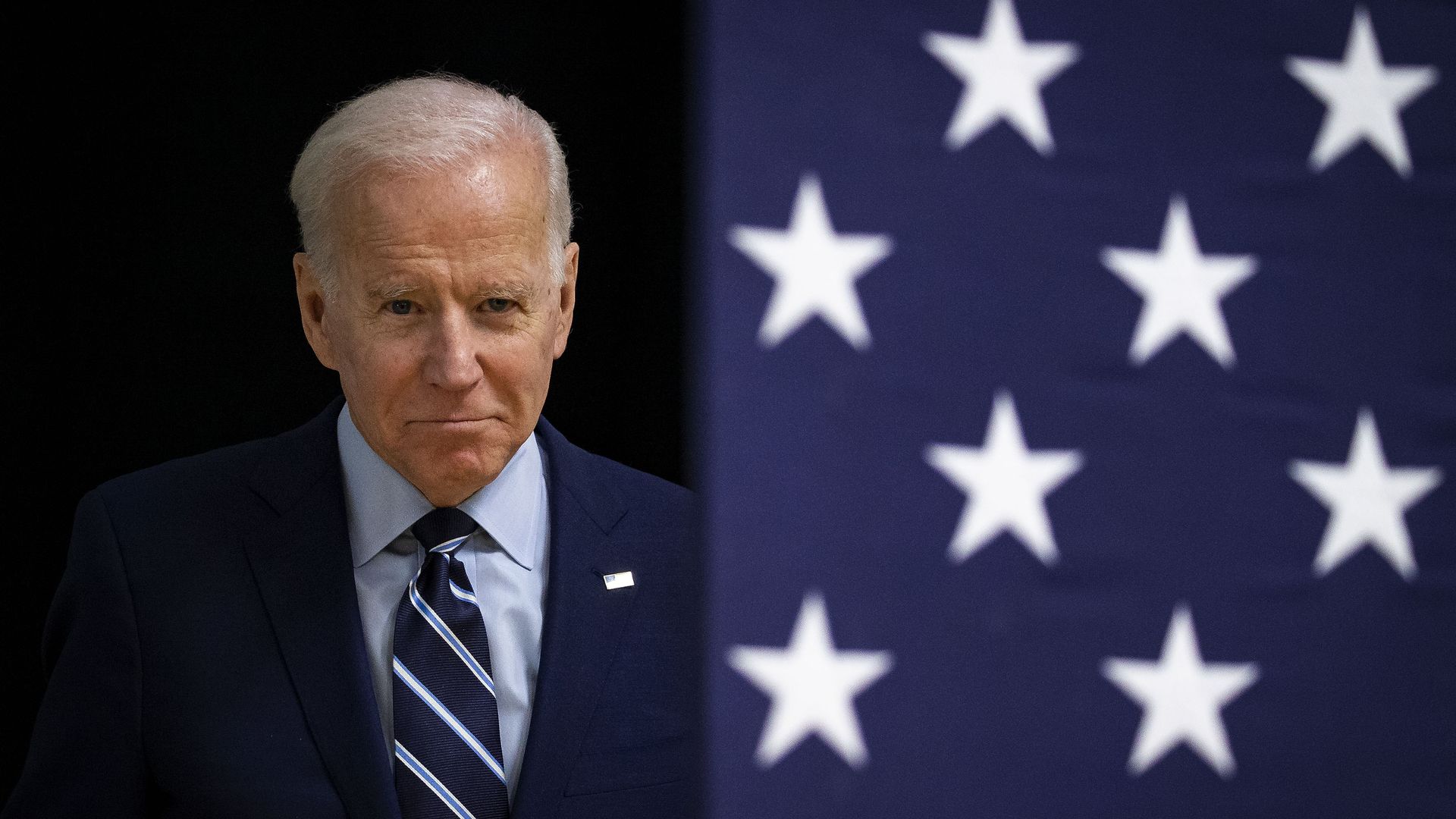 President Biden said on Thursday that it would be "hard" for the U.S. to meet a May 1 deadline to withdraw from Afghanistan, but he "can't picture" U.S. troops still being in the country next year.
Why it matters: A deal struck by the Trump administration with the Taliban last year states that all U.S. forces are to withdraw from Afghanistan by May 1. But Biden said during Thursday's press conference that former President Trump's deal doesn't seem to be working, and "in terms of tactical reasons, it's hard to get those troops out."
What he's saying: "If we leave we're going to do so in a safe and orderly way," Biden said, before stating it was not a question of if but when and how.
The big picture: The Taliban has generally stopped attacking U.S. and NATO troops since signing the deal, but that could change if the U.S. stays beyond the deadline.
The Taliban agreed to ensure that Afghanistan could not become a base for terror groups like al-Qaeda after the U.S. departed and to enter peace talks with the Afghan government.
Those peace talks have yielded little progress: The Taliban has not cut ties with al-Qaeda and the group continues to attack Afghan forces.
On the one hand: The congressionally appointed Afghan Study Group warned in a recent report that a full U.S. withdrawal could lead to the "collapse of the Afghan state" and "renewed civil war."
On the other: Like Trump, Biden has long argued that it's time for America's longest war to end.
The state of play: Trump pulled the U.S. troop count down to 2,500 from around 13,000 in the months before leaving office. NATO allies have another 8,000 troops in the country.
Biden said Secretary of State Tony Blinken had been speaking to NATO counterparts this week in Brussels about how to proceed.
The U.S. is pushing both the Taliban and Afghan government to move toward some sort of political solution, and Biden appears to want to give that process some time to play out before withdrawing entirely.
Yes, but: There are no signs of a breakthrough on the horizon, and Biden is signaling that he's not prepared to stay indefinitely. When asked whether U.S. troops might still be in the country next year, he said, "I can't picture that being the case."
Go deeper