Exclusive: Senior Biden officials making border visit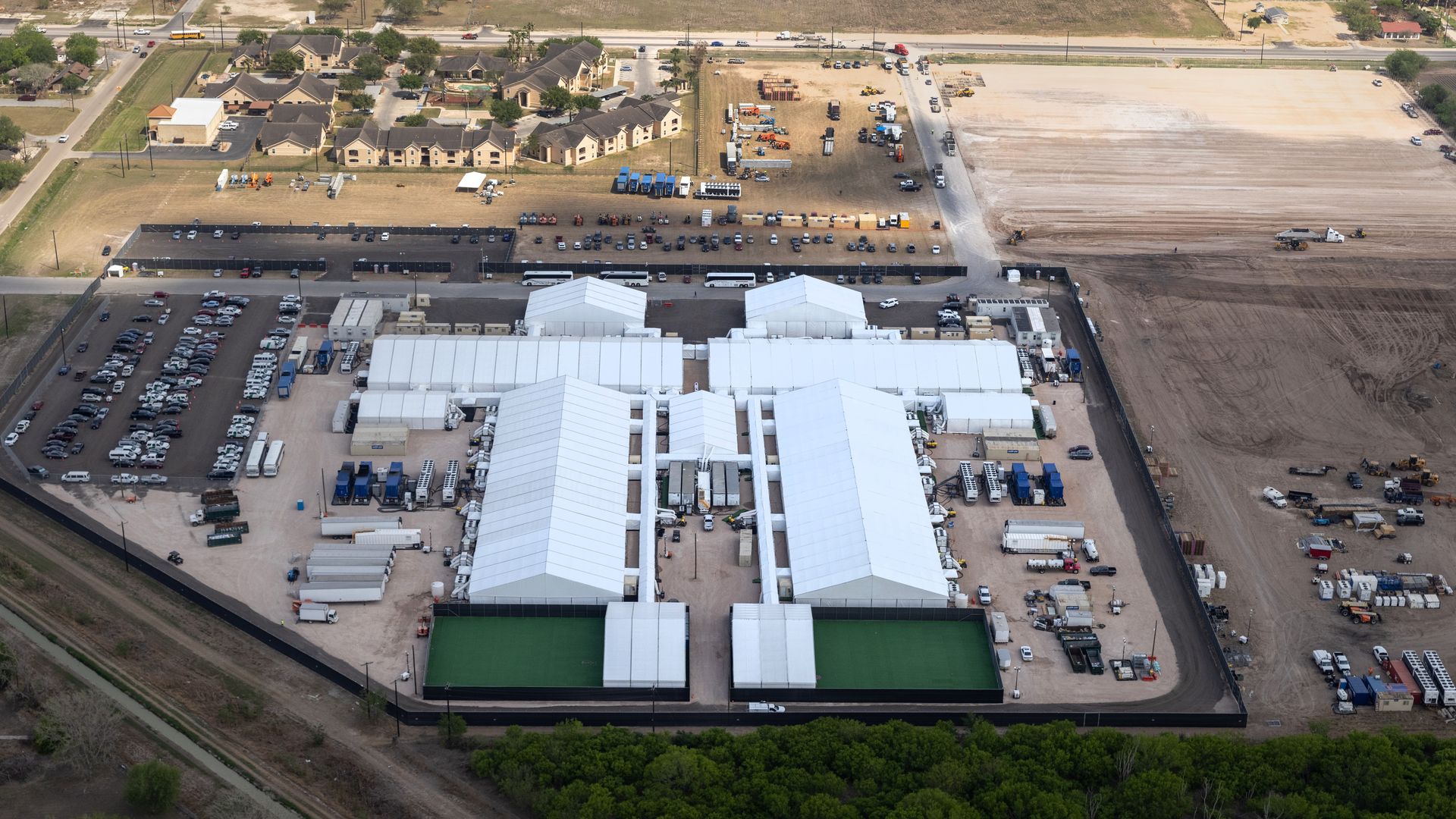 A number of senior Biden administration officials and members of Congress are taking a trip on Wednesday to a refugee resettlement facility along the U.S.-Mexico border in Texas, Axios has learned.
Why it matters: The high-level trip comes as pressure mounts on President Biden to visit himself amid a surge of unaccompanied children and migrant families crossing into the United States.
A number of House Democrats will be on the trip, including Reps. Henry Cuellar and Sylvia Garcia of Texas, Norma Torres and Salud Carbajal of California and Rep. Adriano Espaillat of New York, according to a Democratic aide, Axios' Kadia Goba reports.
Angela Ramirez, Special Assistant to the President and House Legislative Affairs Liaison, and Julissa Reynoso, First Lady Jill Biden's chief of staff, are among the White House officials on the trip to the Refugee Resettlement Carrizo Springs Influx Care Facility in Carrizo Springs in Texas, sources tell me and Axios' Hans Nichols.
The White House agreed to allow a press camera for the first time. While the public has been given a glimpse of the conditions at some border facilities, they have come from pictures shared by members of Congress or through official administration channels.
Media outlets have not been able to visit the sites and gather footage independently.
The visit is the latest in a series of trips taken by government officials ranging from members of Congress to the president's top border officials.
They come as Republicans try to blame the administration for the problem and the White House seeks to defuse the issue.
The GOP says the new president is to blame for refusing to reinstate a Trump-era policy to expel unaccompanied minors, as well as more accommodating language the Biden team concedes is connected to its humanitarian values.
Flashback: The president himself told reporters last week he intends to take a trip to the border "soon."
Asked whether he is interested in seeing the conditions in which children are living, he said, "I know what's going on in those facilities."
Go deeper: Exclusive photos shared recently with Axios revealed the crowded conditions inside one U.S. Customs and Border Protection temporary overflow facility in Donna, Texas.
Axios previously reported the president has been involved in conversations about border facilities, highlighting the importance of the impending crisis.
Go deeper