Litigation over llamas in the Arctic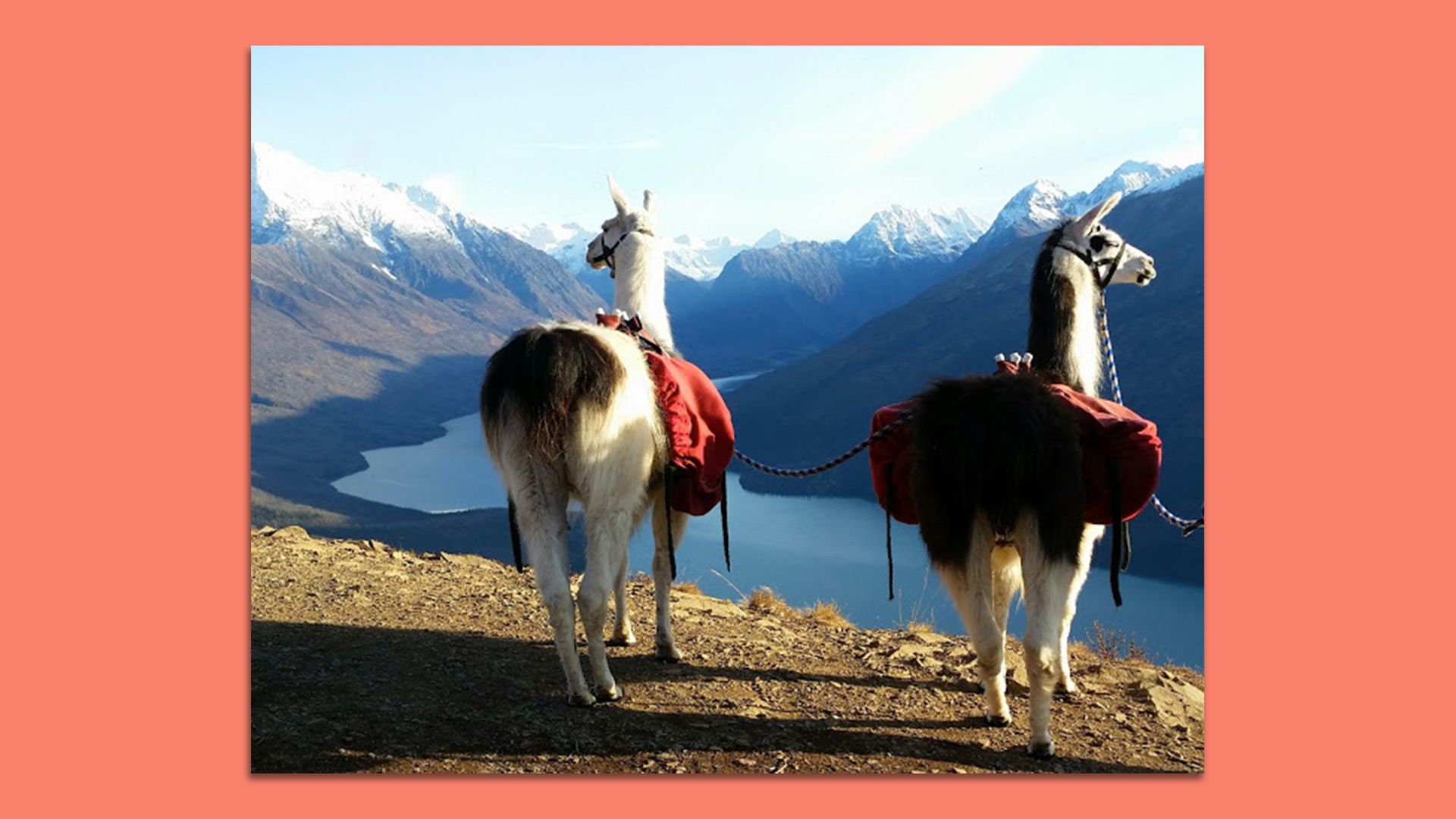 Llama owners are uniting to overturn a ban by the U.S. Fish & Wildlife Service on the animals in the Arctic National Wildlife Refuge.
Why it matters: Llamas are increasingly popular as hiking companions — they'll carry gear uncomplainingly, with a calm and contemplative gaze — and owners say the move could have broad-reaching implications on the animals' use in the lower 48.
Driving the news: As of August 31, Fish & Wildlife prohibited "domestic sheep, goat, and camelid pack animals on the Arctic National Wildlife Refuge," arguing they pose a disease threat to Dall's sheep, which are native to the Alaska mountains.
Llama owners protested and filed a lawsuit in D.C. Circuit Court, saying the move was based on bad science.
They've been raising money through a GoFundMe called the Llama Defense Fund.
A major concern is that Fish & Wildlife — which issued a "no comment" to Axios on the matter — will try to widen the ban, imposing economic hardship on the growing number of people who rent pack llamas to wildlife lovers.
What they're saying: "The idea was to try to build a bit of a war chest, because if they're banning them in Alaska and it holds — and hopefully it doesn't —  who's to say it's not going to spread to other states and parks?" said Paige McGrath, who helped organize the GoFundMe.
McGrath — who raises champion llamas at Lower Sherwood Farm in Charlottesville, Va. — offers nature walks with herd members like Tucamon, Chewy, Gryffindor and Teriyaki.
"A lot of us do llama hiking on a commercial level, and that's a big threat to us, to have all of a sudden have some doors closed on us where we can't take our animals," she tells Axios.
Barb Baker of the Greater Appalachian Llama and Alpaca Association — which is a plaintiff in the lawsuit — says Fish & Wildlife's concern about llamas is based on "old science" that's been debunked by top camelid veterinarians.
She and other llama owners have been amassing evidence on a website.
What's next: The two sides have a court-mandated schedule of meetings in April.
Go deeper