Facebook says Chinese hackers used platform to target Uyghurs abroad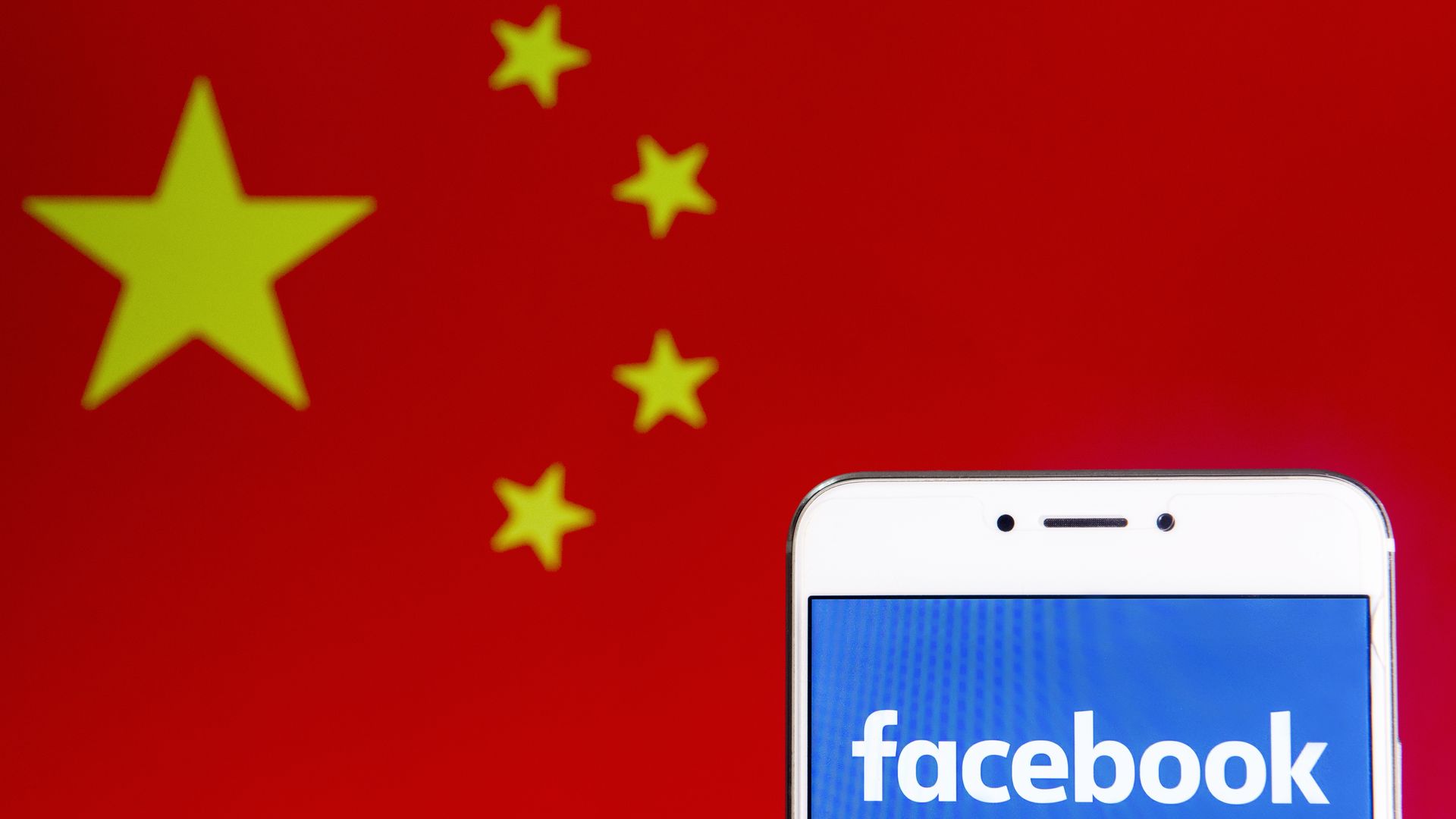 Facebook said Wednesday it has blocked a group of hackers in China who have used the platform to target Uyghur activists, journalists and dissidents living abroad with links to surveillance malware.
Why it matters: The Chinese government is actively committing genocide against the Uyghurs, a largely Muslim ethnic group, inside the country, while harassing those who have left, according to Amnesty International.
Chinese authorities deny any rights abuses have been committed.
Context: Facebook said the "well-resourced" hacking groups, known as Earth Empusa or Evil Eye, targeted the devices of Uyghurs living abroad in Turkey, Kazakhstan, the United States, Syria, Australia, Canada and other countries.
The social media company said they infected the devices with malware to enable surveillance by sharing links to malicious websites with the targets rather than directly sharing the malware itself on the platform.
The hackers impersonated journalists, students, human rights advocates or members of the Uighur community in order to gain the trust of their targets and deceive them into clicking the links.
Facebook said there were less than 500 targets and less than 100 accounts tied to the hacking groups, according to Reuters.
What they're saying: "This activity had the hallmarks of a well-resourced and persistent operation while obfuscating who's behind it," Facebook said.
"To disrupt this operation, we blocked malicious domains from being shared on our platform, took down the group's accounts and notified people who we believe were targeted by this threat actor."
Go deeper: "Clear evidence" China is committing genocide against Uyghurs, report finds
Go deeper