Diving deeper into the Dispo controversy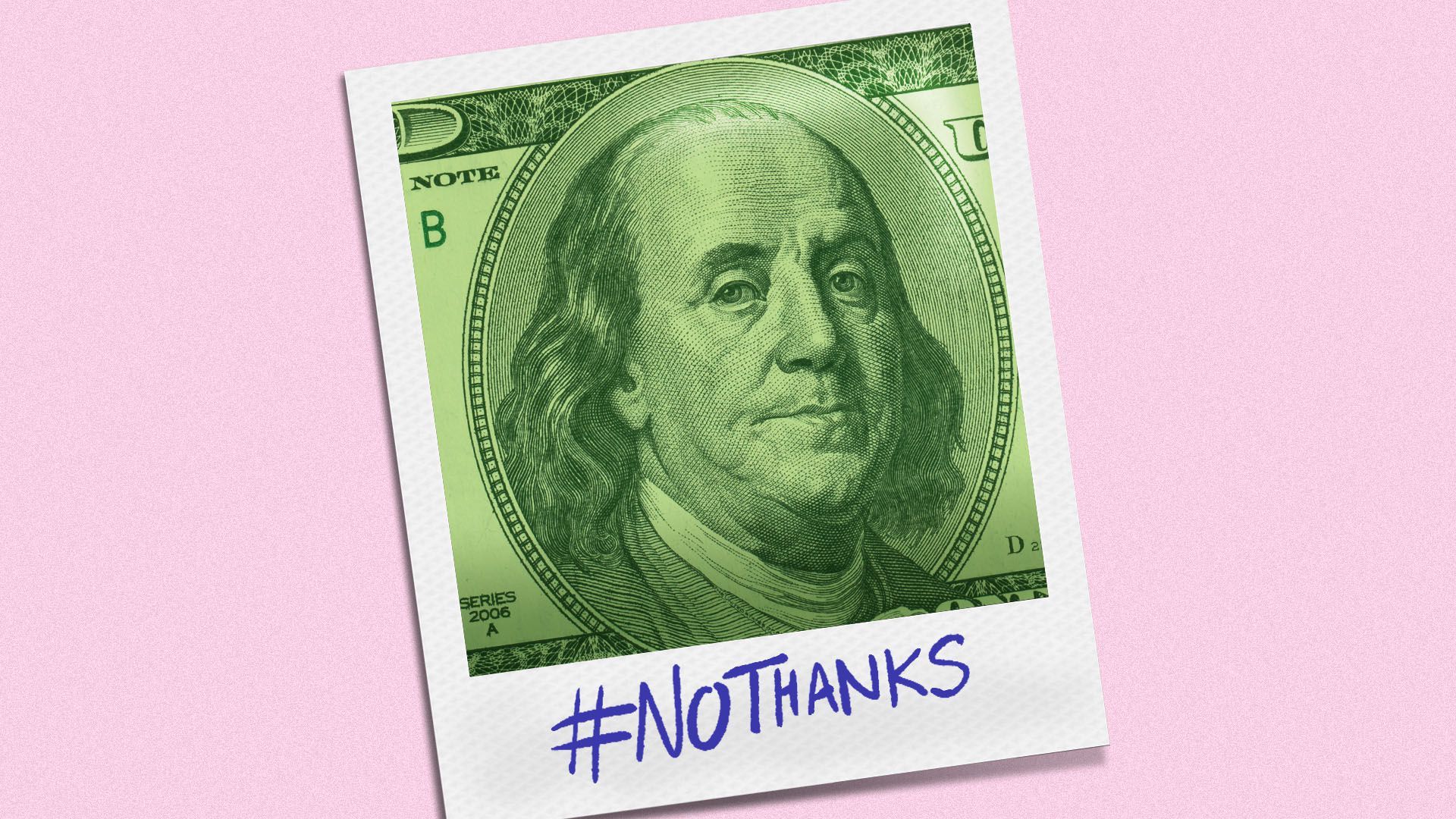 Spark Capital's decision to publicly sever ties with retro camera app Dispo has caused other company investors to get cold feet, Axios has learned.
Why it matters: This is the latest shoe to drop after rape allegations against a former collaborator of Dispo co-founder and social media star David Dobrik.
Inside the deal: Spark had agreed to lead what was to be a $20 million round at a $200 million valuation, with Spark's $12 million investment set to close on March 10 (which it did).
Also on March 10, a $4 million SAFE note converted into equity.
The remaining $8 million was set to close early this week, but a Form D document filed yesterday shows that money still hasn't been wired.
It's tough to imagine that those other investors wouldn't at least ask for a valuation cut, given what's transpired since Spark set the $200 million mark.
Yesterday we reported that Dispo's "core investors" were informed by mid-Sunday that controversial co-founder David Dobrik would be leaving the company, and that Spark's public split came hours later. This appears to have been incorrect, and we regret the error.
Some investors were indeed led to believe that a separation was likely, no agreement had been reached and that a very different message was conveyed during a meeting late Sunday afternoon.
Meeting attendees: Spark partners Brian Watson and Nabeel Hyatt, Seven Seven Six founder Alexis Ohanian, Dispo CEO Daniel Liss, Wilson Sonsini partner Becki DeGraw (serving as outside counsel to Dispo) and Dobrik's attorney Bryan Freedman.
Freedman is said to have argued that Spark was rushing to judgment, whereas it hadn't done so when there had been different sorts of controversies around portfolio companies like Discord and Coinbase. He essentially asked for the startup version of due process, a 48-hour timeout during which cooler heads might prevail.
Spark's partners, who repeatedly stressed the social media blowback, are said to have ended with plans to speak with their colleagues.
Everyone agreed to a follow-up meeting later that night.
Spark's subsequent actions suggest it was unmoved by Freedman's plea, and likely a bit put off by the lack of a resignation offer (or the lack of a demand for such a letter from Dispo).
The follow-up "meeting" was Spark informing Dispo and Freedman that its public tweets were to be forthcoming.
The bottom line: Dispo may still survive and thrive, as it does have Spark's $12 million in the bank and there are success stories that began with horrific stumbles. But this is an extraordinary episode.
As Freedman noted, Spark has a history of standing by scandal-singed companies and founders.
Its decision not to do so here reflects just how seriously it appears to have taken the situation with Dobrik, and how unsalvageable it viewed its relationship with Dispo.
Go deeper