Virginia becomes first Southern state to abolish death penalty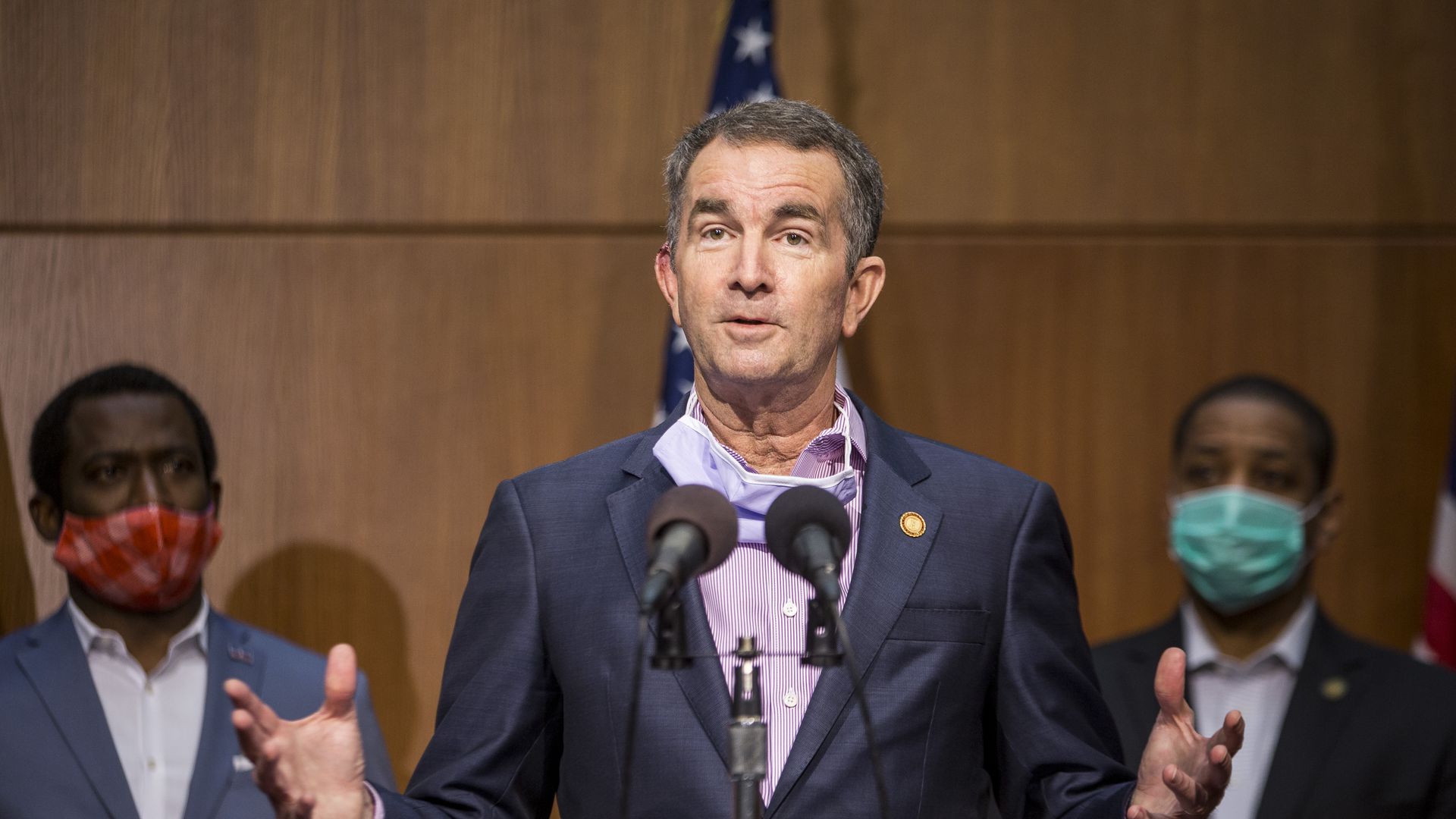 Virginia officially became the first Southern state and 23rd state nationwide to end capital punishment, after Gov. Ralph Northam (D) signed legislation to abolish the death penalty on Wednesday.
Why it matters: Virginia has executed nearly 1,400 people since its days as a colony, more than any other state, according to the Death Penalty Information Center.
Since the U.S. Supreme Court reinstated the death penalty in 1976, only Texas has executed more people than Virginia. Two men remained on Virginia's death row as of late February, per AP.
296 of the 377 people that Virginia executed in the 20th century were Black, Northam noted at the signing Wednesday as he spoke about the historic racial disparities in capital punishment.
How we got here: Democrats won control of the state legislature in 2019 and gave final approval on legislation to repeal the death penalty in February.
What they're saying: "Over Virginia's long history, this Commonwealth has executed more people than any other state. And, like many other states, Virginia has come too close to executing an innocent person. It's time we stop this machinery of death," Northam said in a statement after Virginia's legislature passed the bill.
"[T]his progress is foremost a reflection of where Virginians have stood for years," leading House Democrats said in a statement that urged other states to follow Virginia's move.
"The fact is juries have stopped sentencing defendants to death," the statement read. "The death penalty no longer reflects Virginia's values. The Democratic majority listened to our constituents and ended this outdated, inequitable and inhumane practice. Finally."
Go deeper