Exclusive: Key House Republican says he won't take Big Tech money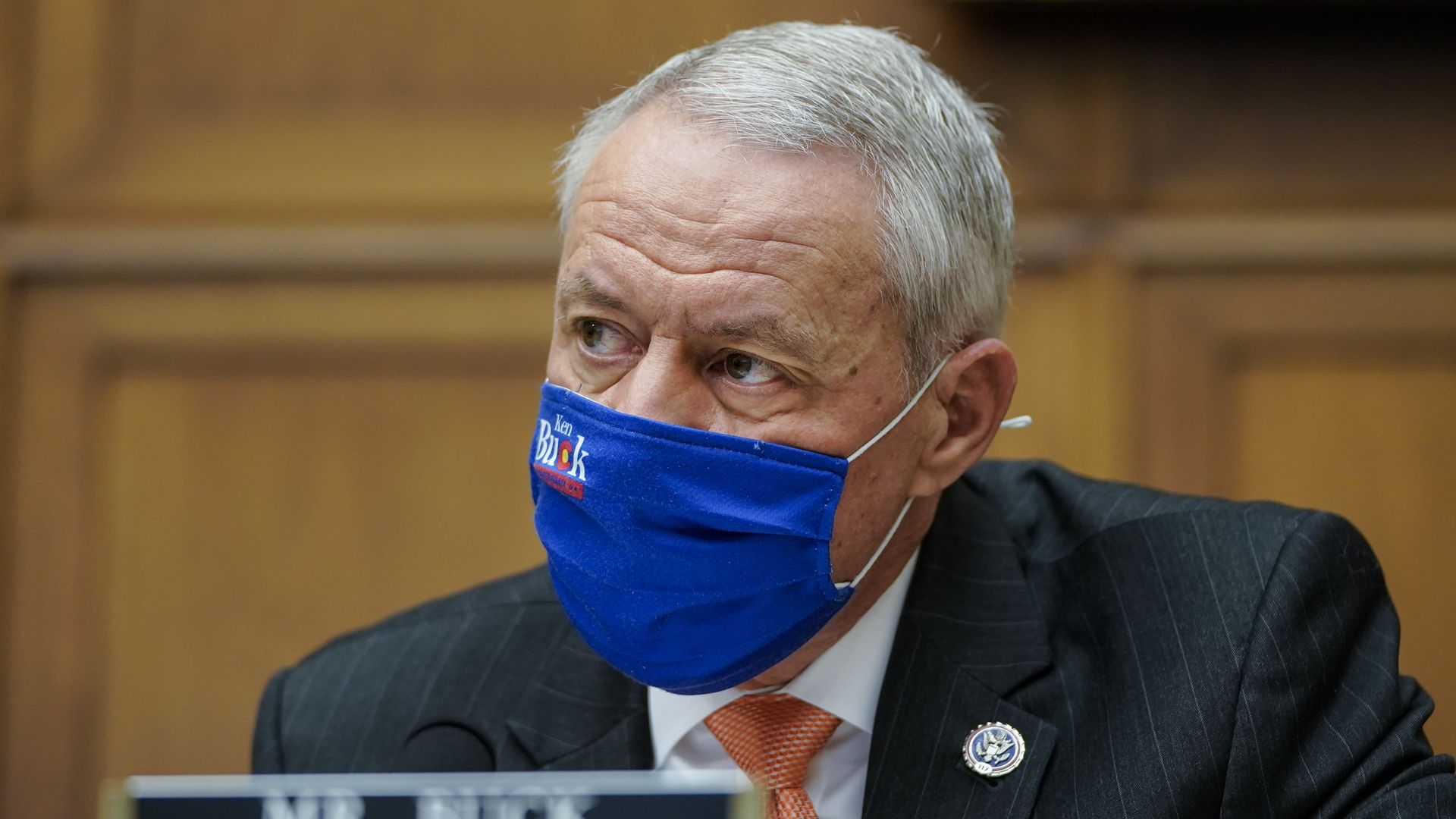 Rep. Ken Buck (R-Colo.), the lead Republican on the House Judiciary antitrust subcommittee, will stop accepting donations from Google, Facebook and Amazon, he said Wednesday.
Why it matters: Buck (R-Co.) is declining Big Tech donations as regulatory scrutiny on tech companies heats up in Washington.
Generally tech companies give to individual candidates through their political action committees. Many of those PACs are currently on pause following the Capitol riots.
Flashback: Buck for Colorado received $2,500 each from Google LLC Netpac and Amazon Pac in 2020, according to Federal Election Commission records.
Buck has never received donations from Facebook.
What they're saying: "As the lead Republican on the antitrust subcommittee working to hold Big Tech accountable for their anticompetitive and monopolistic behavior, I cannot continue to accept campaign donations from Facebook, Google, or Amazon," Buck said.
The antitrust subcommittee is scrutinizing Apple for its control of the App Store as well, but Apple does not have a political action committee.
Buck and Rep. David Cicilline (D-R.I.), the chairman of the subcommittee, have told Axios they expect to roll out antitrust bills targeting the tech industry soon.
What to watch: Whether other legislators follow Buck's lead.
This story has been updated to include Facebook's donation history.
Go deeper