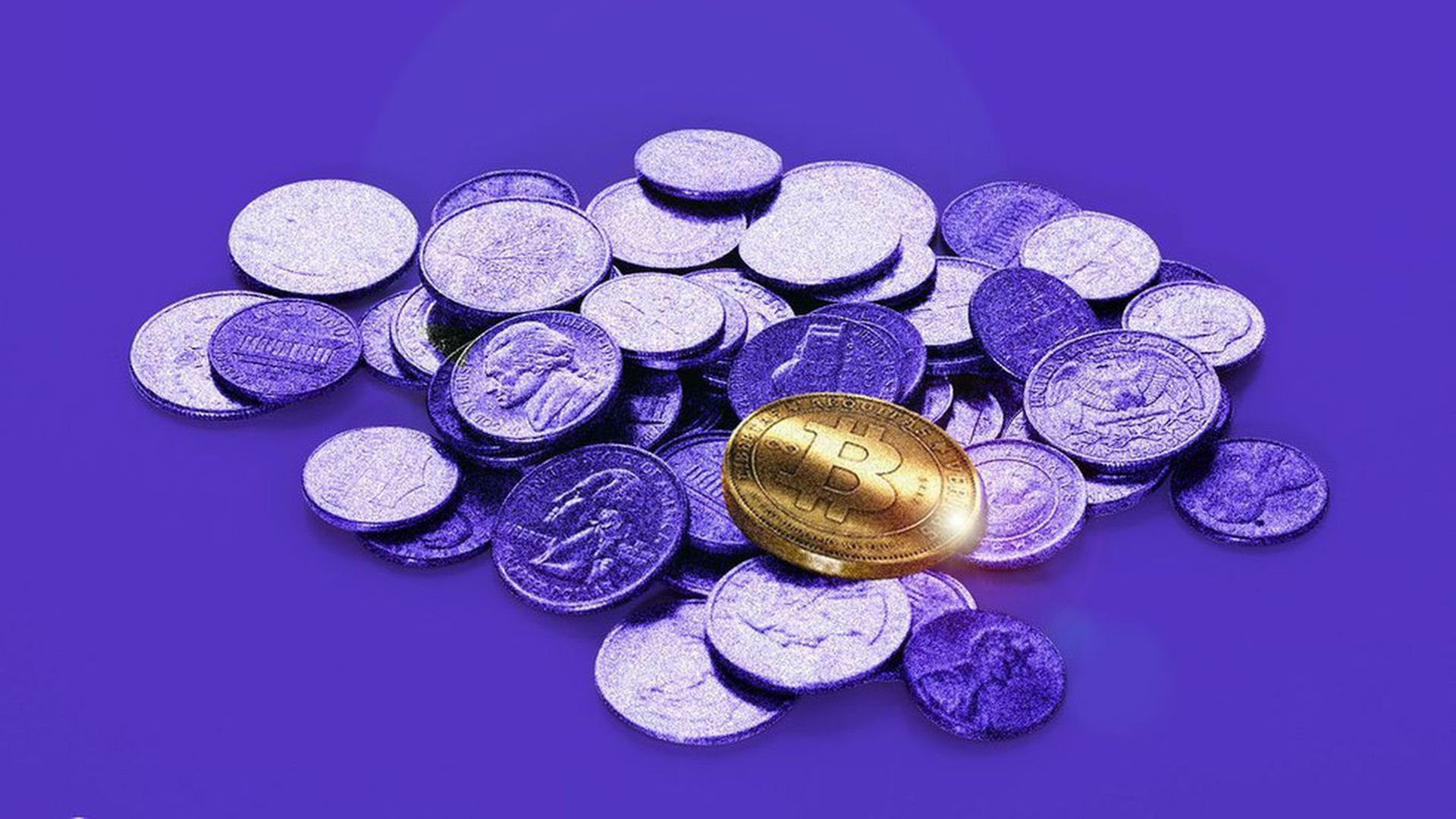 Some of Silicon Valley's biggest VCs are backing a buzzy new project—and Crypto Twitter is up in arms about it.
Why it matters: BitClout has divided even the industry's top investors, with some openly backing it in hopes it's the next social-media-on-the-blockchain success, while others are staying far away.
The cap table includes some of the biggest names like Sequoia, Andreessen Horowitz, Coinbase Ventures, Winklevoss Capital and a host of celebrities.
Still, some are very wary. You can currently put bitcoin into the site but you can't withdraw it. The project's lead founder says his well-connected backers might help exchange listings materialize soon.
How it works: BitClout takes the profiles of popular Twitter personalities and ascribes a dollar value to their output. Participants can then buy and sell various "Creator Coins" with bitcoin (and ideally profit).
At the top of the pack is Elon Musk, whose unclaimed profile on the site is commanding $70,825 per token. A run-of-the-mill crypto influencer is fetching around $500. (Chamath Palihapitiya, who briefly flirted with running for California's governorship, appears to be the priciest claimed account at $42,820 per token.)
Yes, but: No one gave permission for their Twitter brands to be monetized.
While BitClout's pseudonymous founder, Diamondhands, told CoinDesk's Brady Dale that the site "creates innovative ways for creators to monetize" and provides "a new business model that's not ad-driven anymore," this argument has been unpersuasive to many prominent members of the crypto industry, who are generally salty about their Twitter profiles being scraped (and monetized) without their consent.
At least one unhappy technologist whose profile showed up on BitClout without his permission sent the company's alleged real-life leader a cease-and-desist letter on Tuesday. 
Moreover: While you can currently put bitcoin into the site (about $184 million, according to an unconfirmed blockchain address), you can't withdraw it, which some skeptics point out as a red flag.
The bottom line: Not needing permission is a tenet of the crypto ecosystem. Centralized parties shouldn't be able to lord over online commerce. That said, BitClout is rubbing some – whose reputations are now on the market – the wrong way.
Go deeper: What Is BitClout? The Social Media Experiment Sparking Controversy on Twitter (Coindesk)
Go deeper