World freedom group urges U.S. ballot protections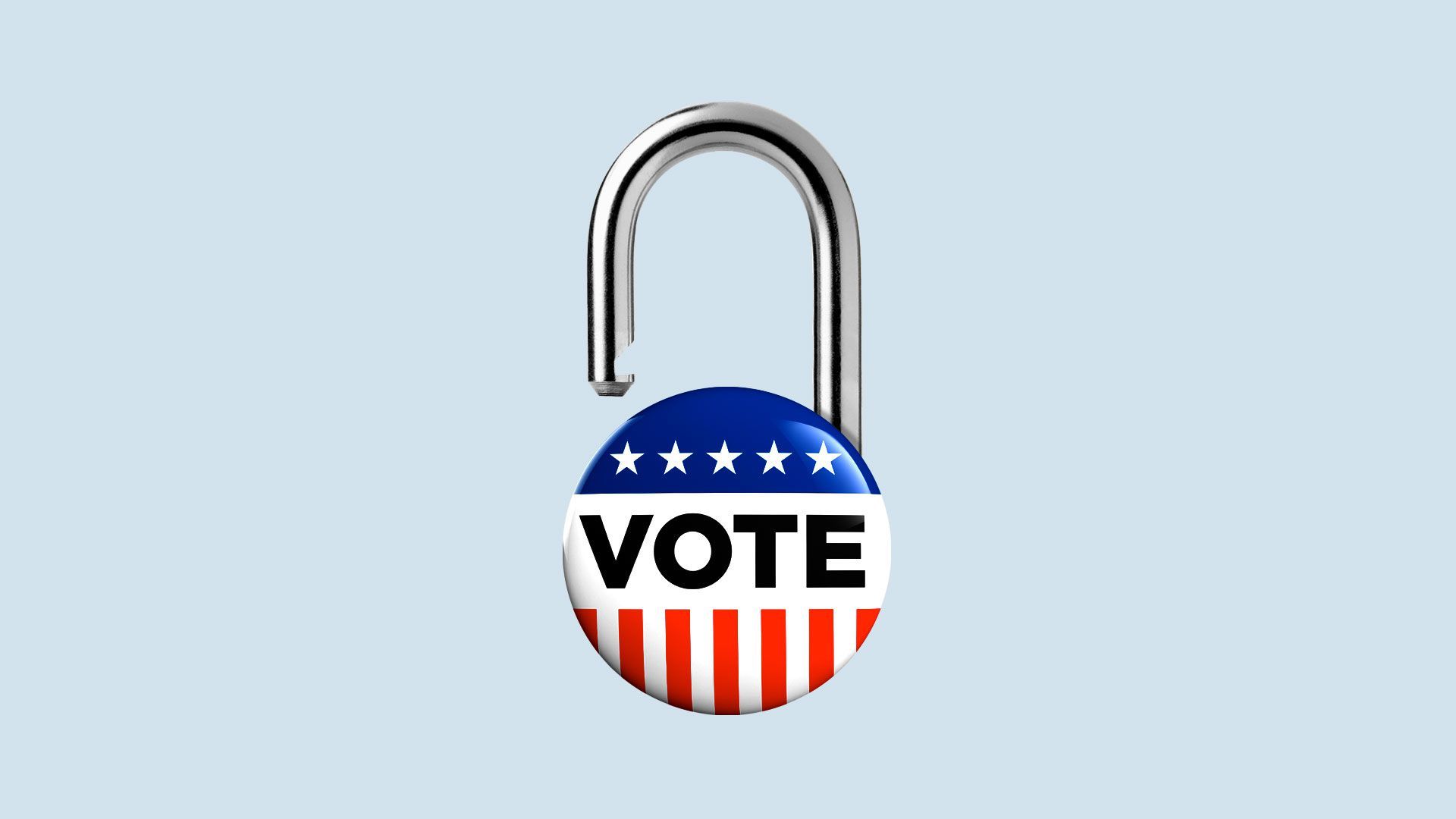 The nonpartisan Freedom House is making a bipartisan plea for U.S. lawmakers to expand voting rights — and reject proposals for new barriers for voting — to protect racial minorities and the strength of American democracy.
Why it matters: A new report from the group, previewed by Axios, marks the first time in almost 15 years it has turned its attention inward, rather than its traditional focus on freedom and democracy elsewhere in the world.
Its newest rankings show the United States has slid downward on Freedom House's democracy ratings, which were completed even before the Jan. 6 Capitol assault.
What they're saying:
Sarah Repucci, the report's author, argues the unequal treatment of people of color, especially Black and Native Americans, is "one of the most enduring demerits in Freedom House's evaluation of freedom in the United States."
The report argues the United States' decline "shows the extent to which American democracy is under threat and in need of immediate attention."
The backstory: Republicans in most states have proposed hundreds of restrictions to expanded voting, a backlash to wider voting avenues in 2020 triggered by the coronavirus pandemic.
Legislation in Congress to protect and expand voting rights also has faced such an uphill battle it has sparked calls to end the legislative filibuster.
Freedom House is seeking to use its bipartisan alliances to shift the party dynamics in the debate about ballot access.
The details: The U.S. has declined 11 points over the last decade — from 94 to 83 — in the Freedom of the World rankings.
That puts it close to the middle of the "free" spectrum. The highest possible ranking is 100; the lowest 62.
In addition to expanding voting rights, the group argues that to preserve its democracy, the U.S. also must mitigate the influence of money in its politics and address intensifying political polarization and domestic extremism.
Go deeper