Senate confirms Shalanda Young as deputy OMB director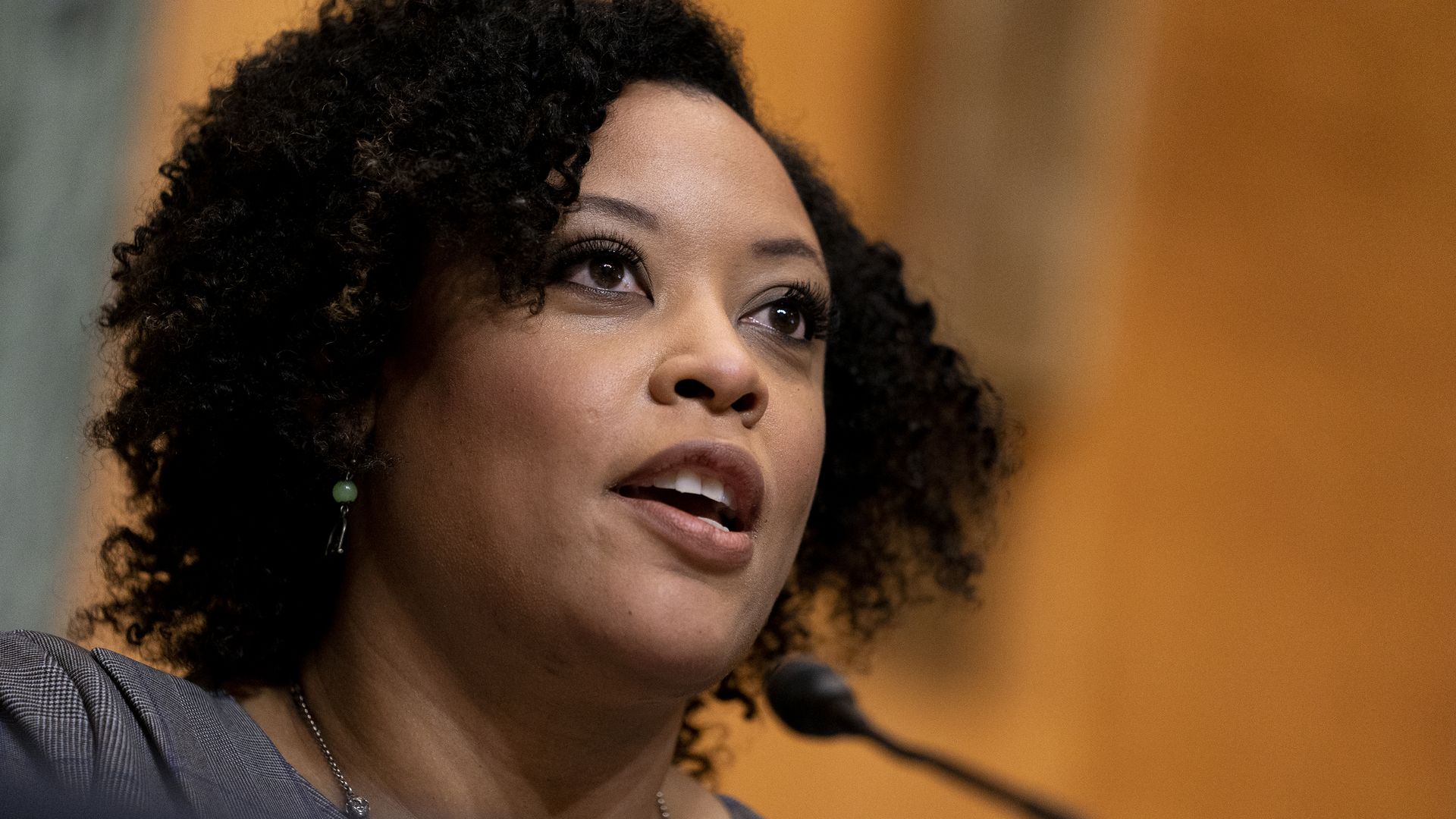 The Senate on Tuesday voted 63-37 to confirm Shalanda Young as deputy director of the Office of Management and Budget (OMB).
Why it matters: Young will likely immediately be appointed as acting OMB director, while President Biden looks for a permanent nominee to replace Neera Tanden, who withdrew her nomination amid Senate opposition.
Young is expected to play a major role in crafting Biden's first budget as president, the New York Times reports.
The big picture: Black lawmakers have been pushing to have the president officially nominate Young in Tanden's place, per Politico.
"There is no one else who brings her depth of experience, or congressional relationships and understanding of the budget process, who has already been vetted and who has the support of Democrats and Republicans," Rep. Steven Horsford (D-Nev.) told Politico.
Young's supporters believe that "her experience and deep relationships across Capitol Hill would help bolster Biden's economic legacy," the Washington Post writes.
The other side: Young received some opposition from Republican senators during her hearings after she admitted in a written statement that she supported repealing the Hyde Amendment, which prevents federal funds from being used for abortions.
Go deeper