Schumer lobbies for appointment of first Black Manhattan U.S. attorney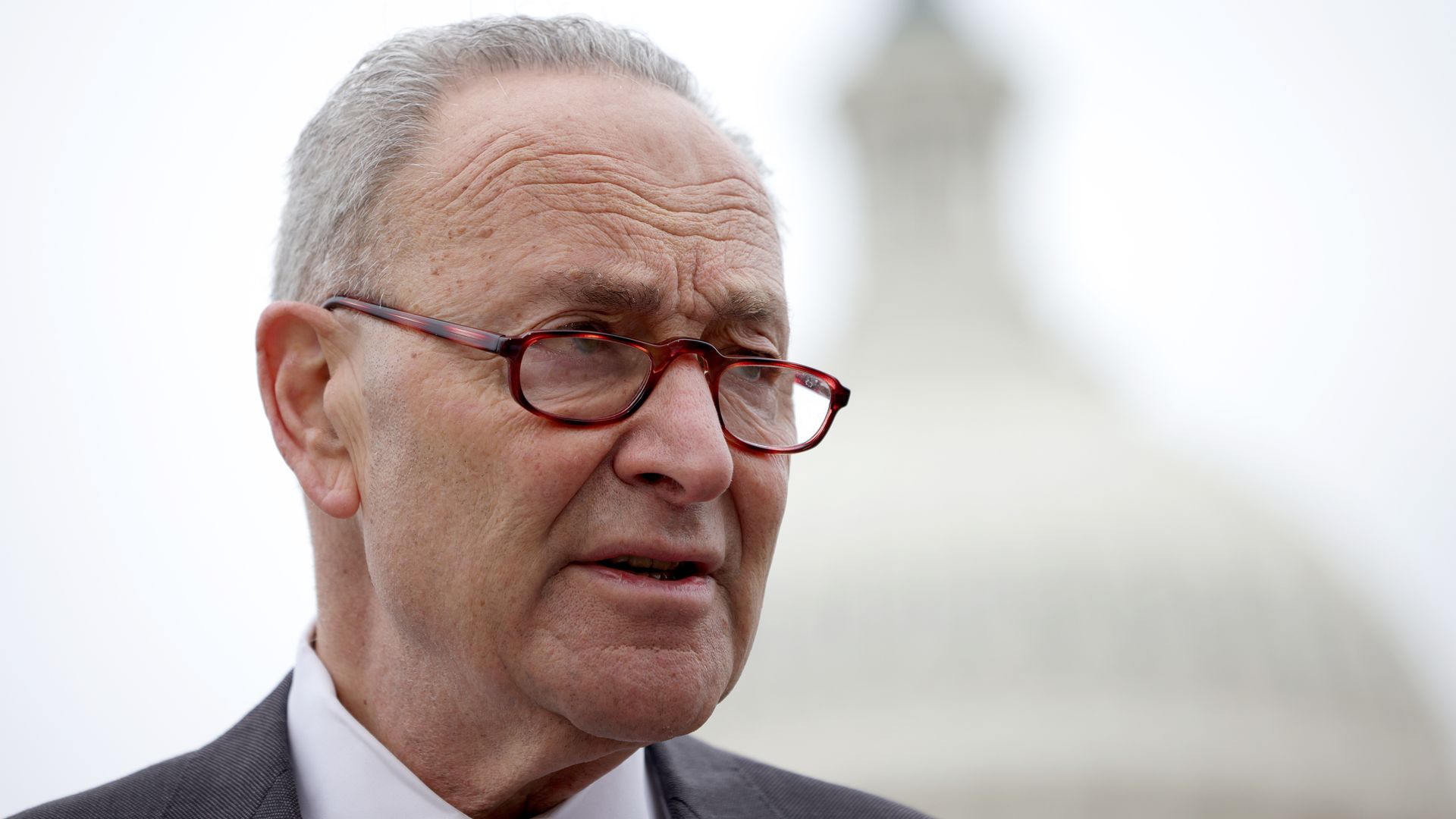 Senate Majority Leader Chuck Schumer (D-N.Y.) announced on Tuesday that he is calling on President Biden to nominate Damian Williams as the next U.S. attorney in Manhattan, which would make him the first Black man to hold the position.
Why it matters: The U.S. attorney's office in Manhattan is one of the most prominent federal prosecutor's offices in the nation.
In recent years, the office has handled high-profile investigations involving close associates of former President Donald Trump, such as his former fixer Michael Cohen, former chief strategist Steve Bannon, and his lawyer Rudy Giuliani.
Details: Williams has worked in the U.S. attorney's office for the Southern District of New York since 2012, prosecuting and investigating white-collar crime, per his NYU profile, where he serves on the board of advisers.
Williams is currently chief of the office's Securities and Commodities Fraud Task Force, and has "played a key role in two high-profile public corruption cases," per the New York Times.
Schumer has also recommended the appointment of two other Black lawyers to fill U.S. attorney positions — Breon S. Peace as U.S. attorney for the Eastern District of New York and Trini Ross for the Western District.
What's next: Schumer's recommendation is particularly significant as he is both the Senate majority leader as well as a senator for New York state, per the Times.
However, it is still up to Biden to nominate the nominees. After that, all three will face a Senate confirmation process.
Go deeper