What's next for NASA's Space Launch System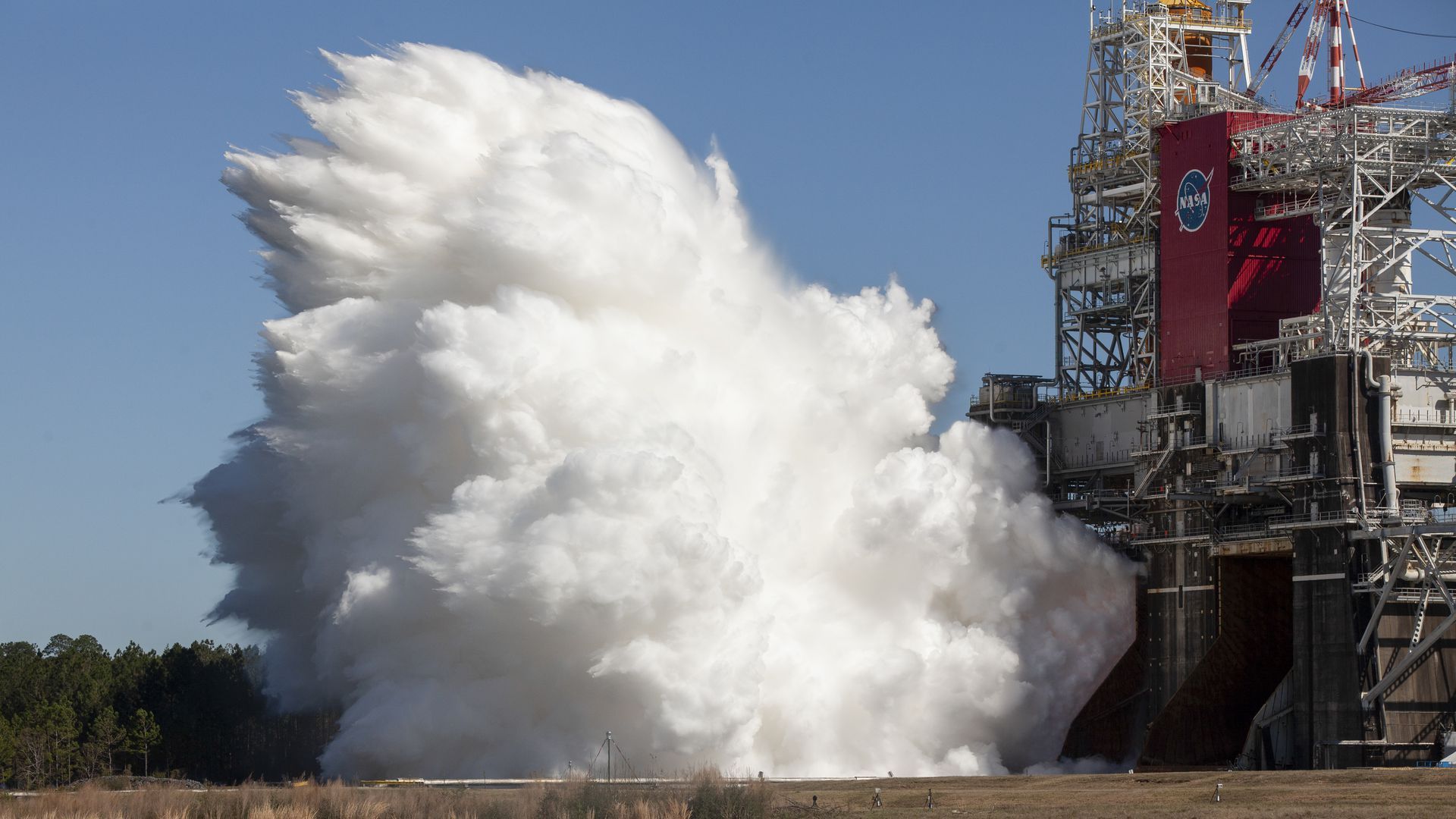 NASA has cleared its final major hurdle before its next huge rocket can make its inaugural flight to space.
Why it matters: The rocket — known as the Space Launch System — is billions of dollars over budget and years behind schedule, and it's considered key to NASA's plans to send missions to the moon and beyond.
Catch up quick: Last Thursday, NASA fired up the SLS' core stage on a pad for an eight-minute burn that simulated what it would be like for the rocket to fly to space.
The test was a redo of an earlier test that only saw the rocket fire for about one minute, preventing NASA and its contractors from getting the data they needed for the firing.
"During this test, the team conducted new operations with the core stage for the first time, repeated some critical operations, and recorded test data that will help us verify the core stage is ready for the first and future SLS flights for NASA's Artemis program," John Honeycutt, manager for the SLS Program at NASA's Marshall Space Flight Center, said in a statement.
The big picture: NASA hopes to use the SLS to launch people to the Moon for its Artemis program.
The Trump-era mission has won the support of the Biden administration.
What's next: The SLS will now be sent to Kennedy Space Center in Florida where it will be incorporated into the rocket that will launch the first uncrewed flight of the Orion capsule.
NASA previously said that it expects to launch the first flight of the SLS by the end of the year, but whether that schedule holds remains to be seen.
Go deeper