Disney to premiere "Black Widow" in theaters and Disney+ simultaneously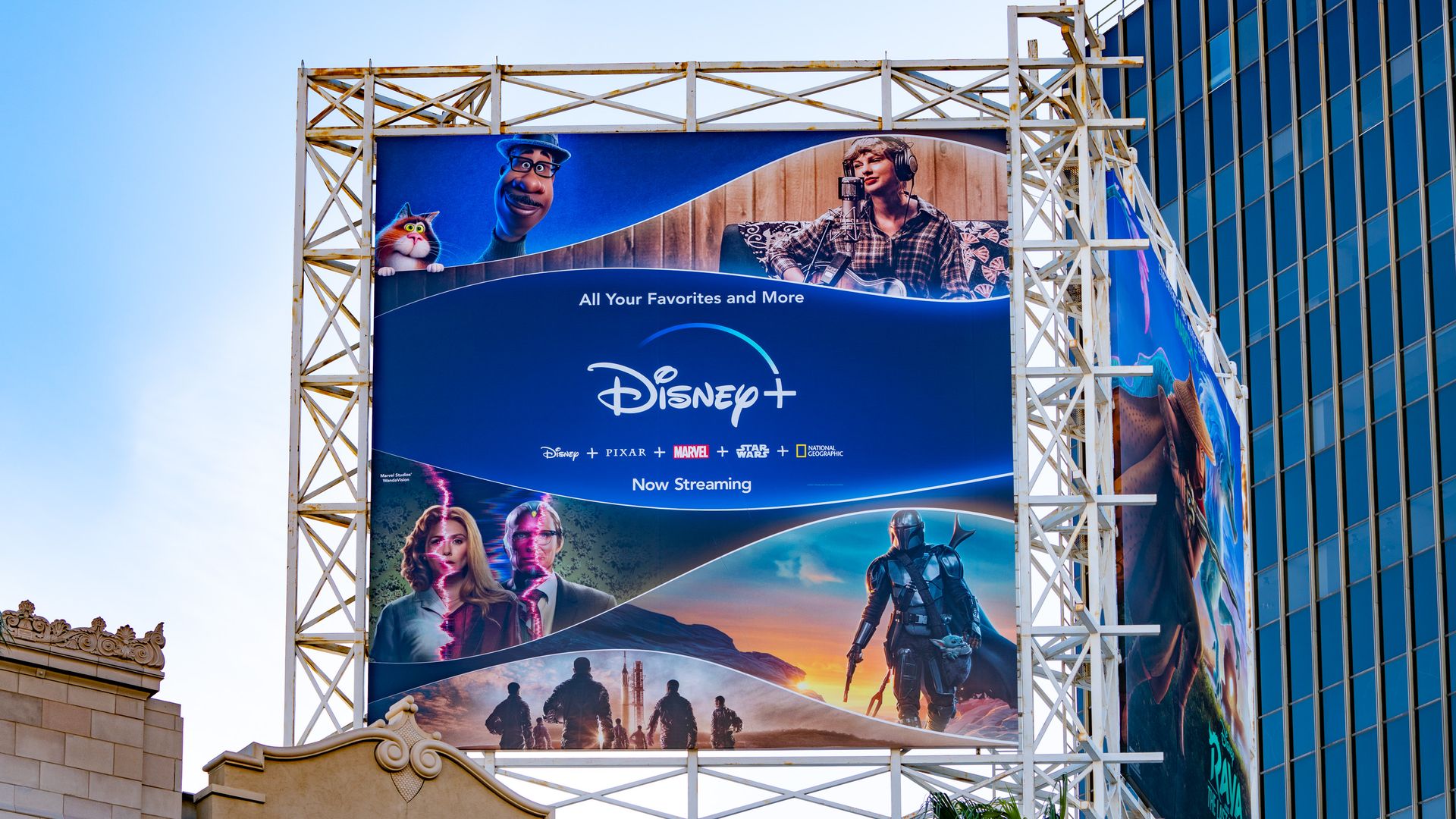 Disney will debut Marvel's "Black Widow" and several other films on Disney+ at the same time the movies arrive in theaters.
Why it matters via Axios' Sara Fischer: It puts the return of the traditional theater window into question.
How it will work: Initially slated for May 7, "Black Widow" will instead debut July 9 in both theaters and on Disney+. On the streaming platform, subscribers will be able to access the film for $30, AP reports.
"Cruella," a spinoff of "101 Dalamations," will launch May 28, its previously scheduled date, in theaters and on Disney+.
This is the same release model Disney used to unveil the animated film "Raya and the Last Dragon" on March 5, featuring the studio's first Southeast Asian princess.
Pixar film "Luca," on the other hand, will debut exclusively on Disney+. The company suggested the streaming service will serve as the primary platform for Pixar films, according to AP.
What they're saying: "Today's announcement reflects our focus on providing consumer choice and serving the evolving preferences of audiences," Kareem Daniel, Disney's distribution chief, told AP.
"By leveraging a flexible distribution strategy in a dynamic marketplace that is beginning to recover from the global pandemic, we will continue to employ the best options to deliver The Walt Disney Company's unparalleled storytelling to fans and families around the world."
The big picture: Disney plans to exclusively premiere a slew of films on Disney+ in the coming years, including "Star Wars" and Marvel films, as well as 15 live-action, Pixar and animated movies.
The move will likely deal a blow to North American movie theaters, only half of which are currently open after struggling through pandemic closures, AP writes.
Disney+ topped 100 million subscribers in early March, Sara Fischer reports.
Other studios like Warner Bros. have followed in Disney's footsteps, releasing films in theaters and on streaming platforms simultaneously.
Go deeper