Boulder massacre suspect purchased gun 6 days before shooting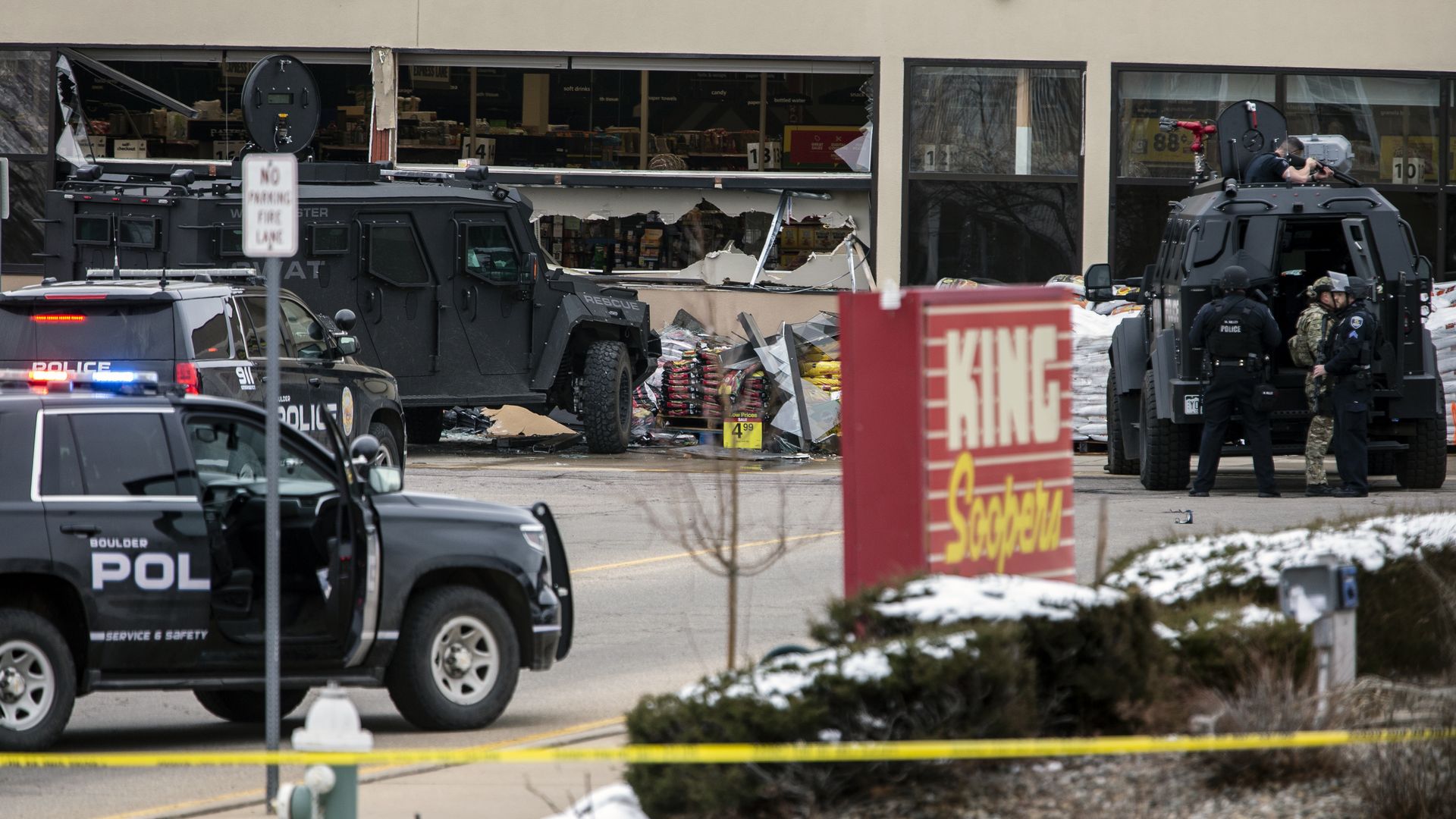 The 21-year-old suspect in the Boulder massacre bought a Ruger AR-556 semiautomatic pistol less than a week before Monday's mass shooting, which killed 10 people, per an arrest affidavit released Tuesday.
Details: The suspect, identified by officials as Ahmad Al Aliwi Alissa, purchased the AR-556 pistol on March 16, according to the affidavit. It was not immediately clear whether it was the weapon used in Monday's shooting or where the gun was purchased. The affidavit states that police removed "a rifle (possible AR-15)" and a "semiautomatic handgun" from the scene.
King Soopers grocery store employees told investigators that the suspect shot an elderly man several times outside the store, according to the affidavit. Another person was found shot in a vehicle next to a car registered to a man authorities believe is the suspect's brother.
Witnesses continued to call 911 dispatch stating they heard shots inside the store. "Multiple people stated they were hiding in the store," the affidavit adds.
Alissa was from the Denver suburb of Arvada, according to the affidavit.
The suspect has been charged with 10 counts of murder in the first degree, police said in a Tuesday morning update.
The victims include: Denny Stong (20); Neven Stanisic (23); Rikki Olds (25); Tralona Bartkowiak (49); Suzanne Fountain (59); Teri Leiker (51); Kevin Mahoney (61); Lynn Murray (62); and Jody Waters (65). Boulder police officer Eric Talley, 51, who was first on the scene, was also killed.
The big picture: President Biden on Tuesday urged Congress to pass gun control legislation, including two House-approved bills to expand background checks and renewed bans on assault weapons and high-capacity magazines.
Monday's attack is the second massacre in the past week, after the Atlanta massage parlor shootings on March 16 that left eight people dead — including six Asian women.
Go deeper: Judge lifted Boulder assault weapons ban days before mass shooting
Go deeper