Sidney Powell moves to dismiss Dominion lawsuit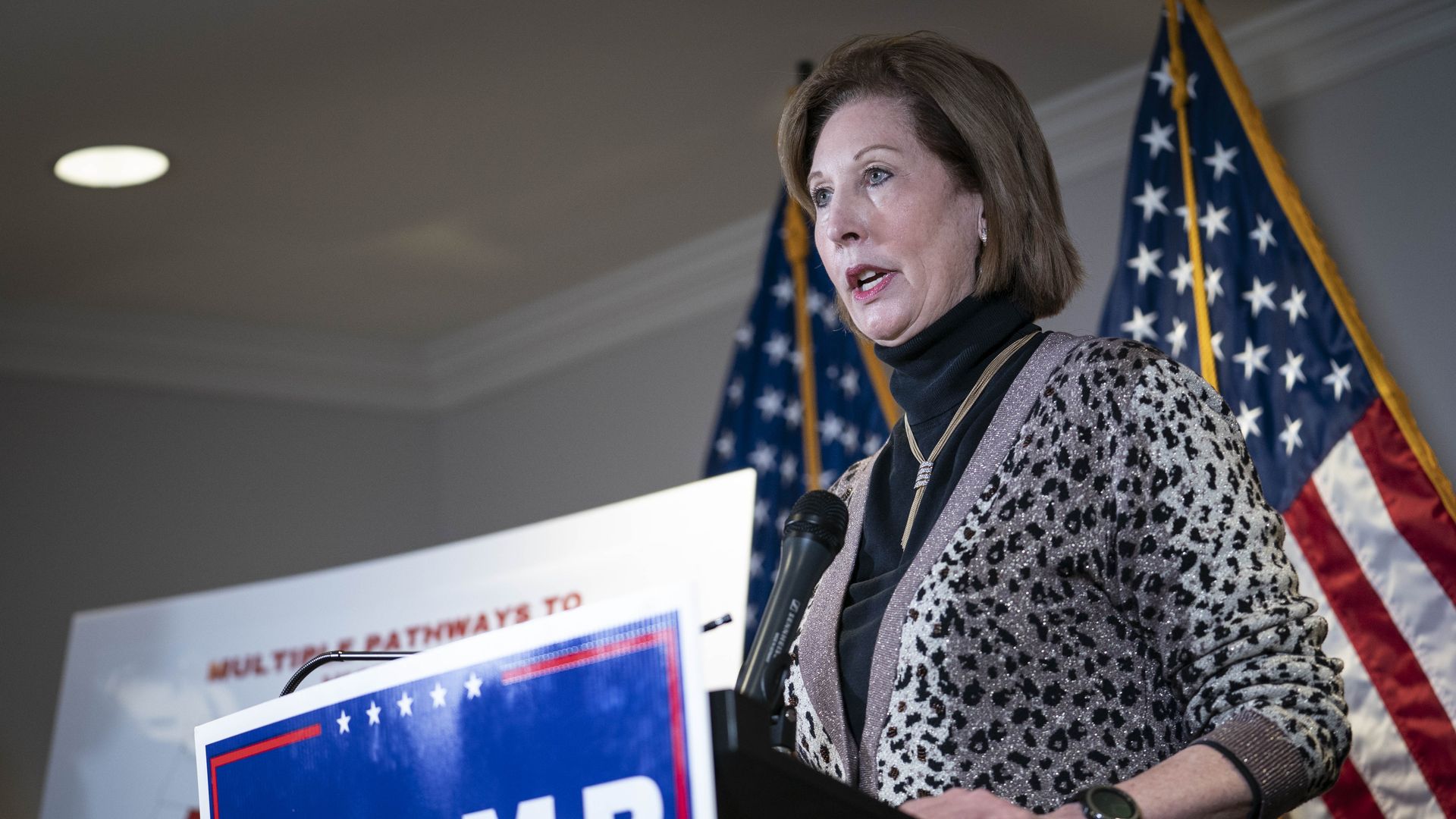 Sidney Powell, the pro-Trump lawyer who spread baseless claims of election fraud, moved Monday to dismiss Dominion Voting Systems' defamation lawsuit against her.
What she's saying: Powell argues in her motion that "no reasonable person" would conclude that her accusations of Dominion's election-rigging scheme "were truly statements of fact."
She claims that Dominion conducted a "well-orchestrated public relations campaign to save their business" and that allegations against her are "sparse."
Her legal team also requested that the case be moved from D.C. to Texas if it isn't tossed out.
The big picture: Dominion sued Powell for $1.3 billion in January over her conspiracy theories, one of which alleged without evidence that Dominion was part of a massive international communist plot to rig the election.
Over 4,000 lawyers have signed an open letter calling on "bar disciplinary authorities" to investigate Powell's behavior.
Read the full motion, via BuzzFeed News:
Go deeper