Fire tears through Rohingya refugee camp, putting tens of thousands at risk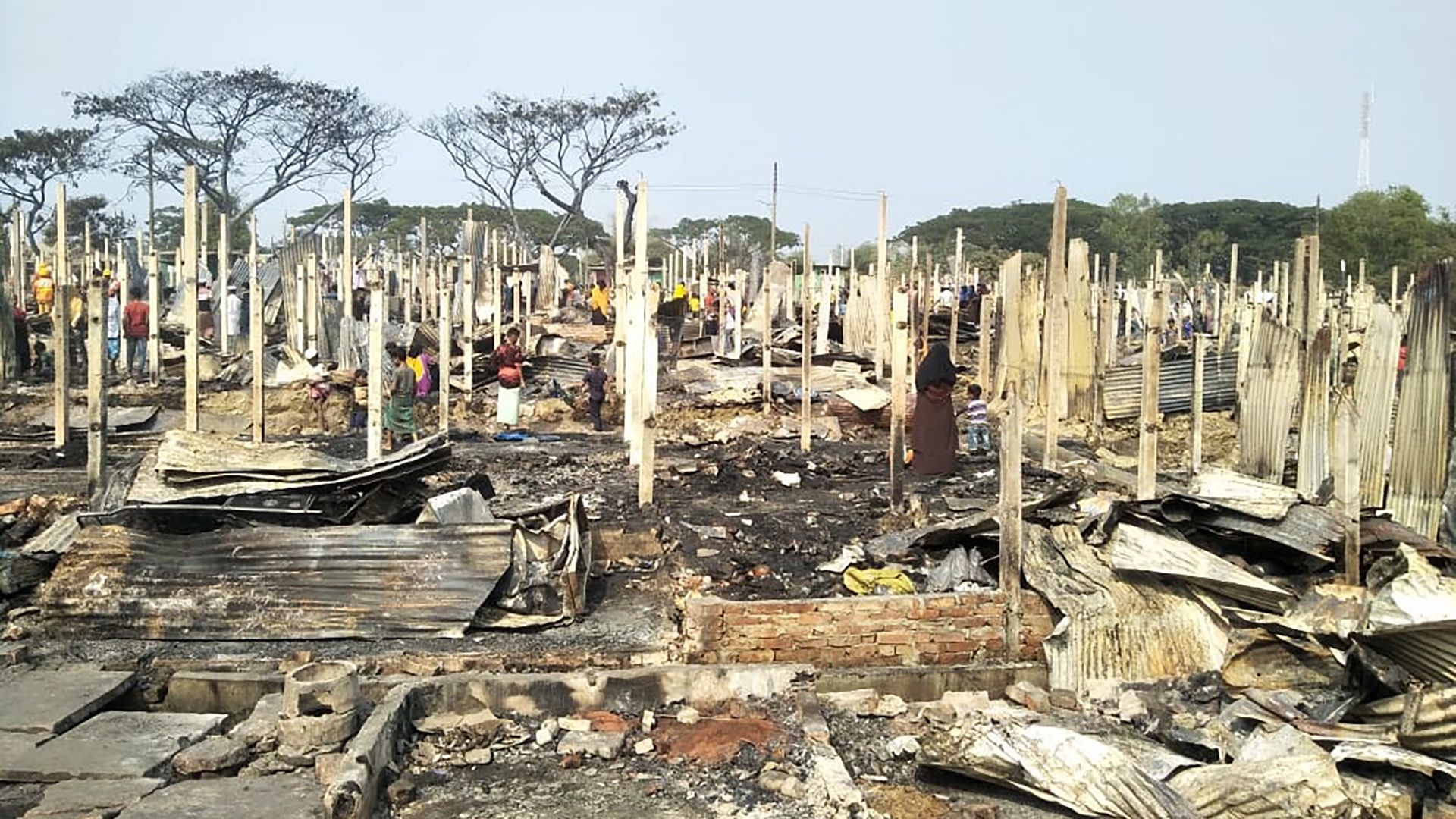 A fire destroyed shelters at a Rohingya refugee camp in Cox's Bazar, Bangladesh, on Monday, endangering the lives of tens of thousands of refugees, CNN reports.
Why it matters: It's the largest of multiple fires that have ravaged the camp in 2021, according to the United Nations High Commissioner for Refugees.
"It is another devastating blow to the Rohingya refugees who live here. Just a couple of days ago we lost one of our health facilities in another fire. The risks of fires in these extremely densely populated and confined areas are enormous," Onno Van Manen, the country director for Save the Children in Bangladesh, told CNN.
Response teams remain at the camp in efforts to prevent further spread. The cause of the fire is not yet known.
The big picture: At least 800,000 Rohingya refugees live in the Cox's Bazar range, per the UNHCR and Save the Children. Most fled persecution in Myanmar.
Myanmar's military launched a campaign of murder and arson against the religious minority in 2016 and 2017, forcing over 740,000 Rohingya to cross into neighboring Bangladesh, CNN reports.
Go deeper