Eric Greitens announces run for Roy Blunt's Senate seat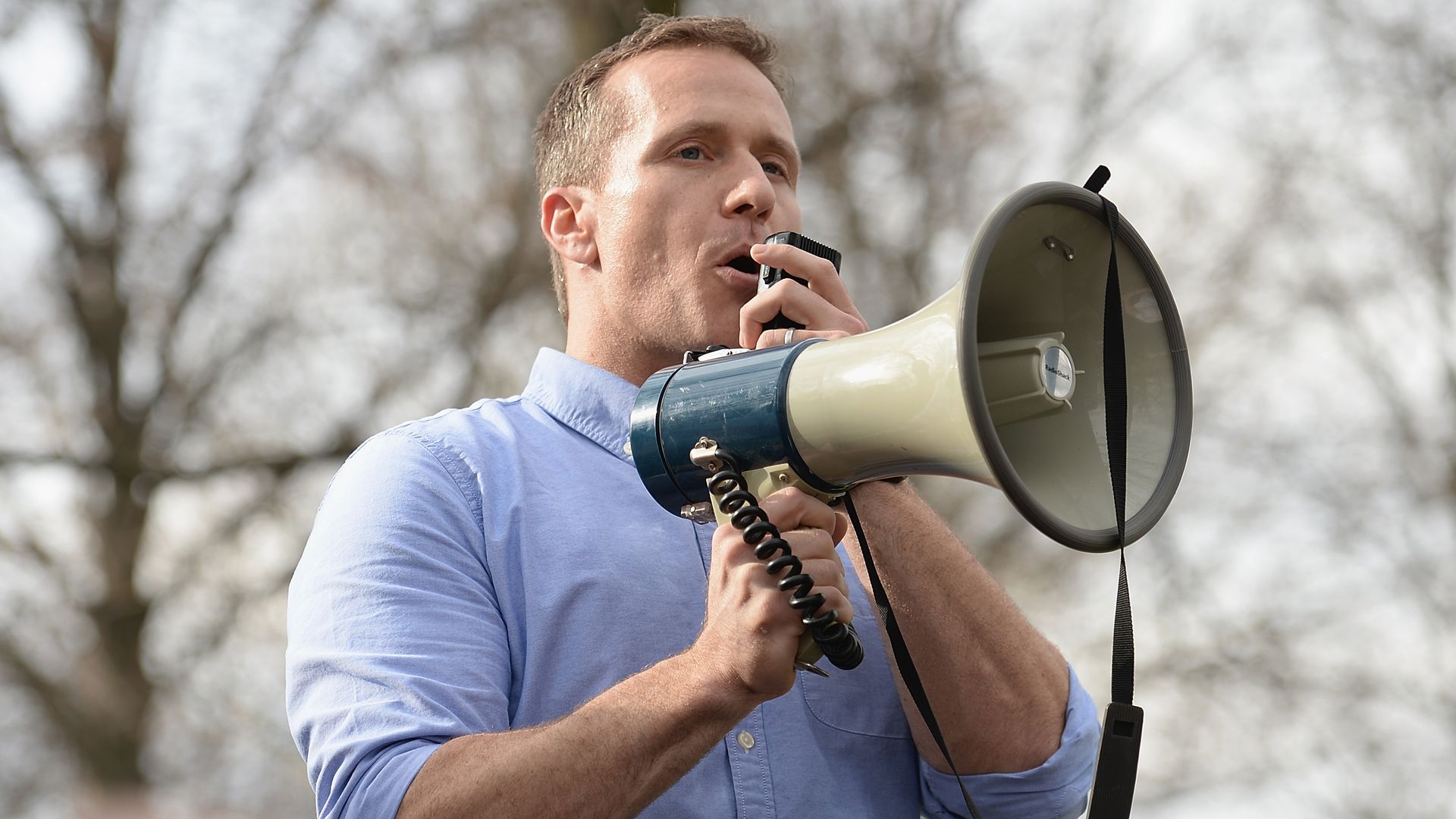 Former Missouri Gov. Eric Greitens (R), who resigned in 2018 amid several scandals the culminated in criminal charges, announced Monday on Fox News that he is running for Roy Blunt's open Senate seat in Missouri.
Why it matters: Greitens resigned as governor in 2018 after facing a felony charge for illegally obtaining a fundraising list and accusations of sexual assault. The felony charge was later dropped.
What he's saying: "I was honored to serve the people of Missouri as their governor. ... And I think that now, the people of Missouri need a fighter in the United States Senate, they need somebody who's gonna go as I will, as I'm committed to do, to defending President Trump's America First policies and also to protecting the people of Missouri from Joe Biden, Nancy Pelosi and Chuck Schumer's radical leftist agenda," he said on Fox.
Go deeper